A local's guide to Atlanta neighborhoods
Atlanta's distinct neighborhoods offer experiences intertwined with culture and Southern hospitality. Whether you have the day to explore or only a few hours, Atlanta offers an abundance of opportunities that fit each individual interest. Discover the unexpected in some of Atlanta's trendiest areas on the Westside and Eastside.
Over the last decade, Atlanta's Westside has reinvented itself from an industrial area into a place for foodies, designers and the imaginative. History and heritage meet design district shopping and dining in chic, industrial spaces. From Westside Provisions District to Atlantic Station, old buildings and businesses in West Midtown are getting a makeover and new life. Explore some of the best things to do on the Westside when you're in town: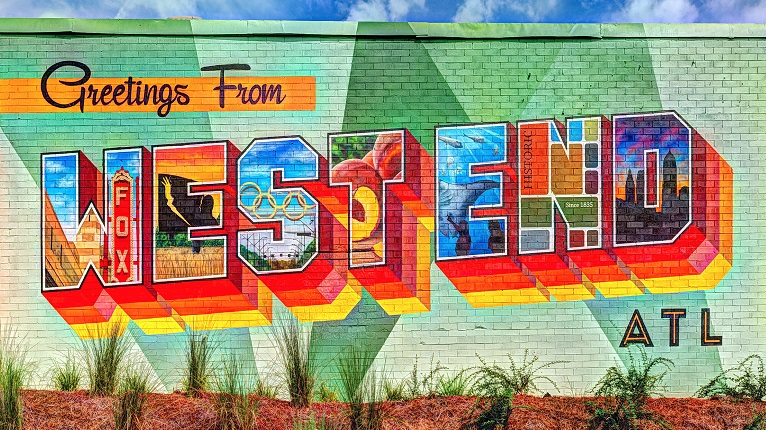 Part of the much larger Atlanta BeltLine, the three-mile Westside Trail and two-mile West End Trail stitch together some of Atlanta's oldest and most historic neighborhoods. As you walk or bike along the trails, check out the street art, including the first permanent mural along the BeltLine called West End Remembers.
Atlantic Station is an outdoor shopping and dining hot spot featuring a walkable streetscape-style setting with brick paved streets surrounding Central Park. The compact plaza features great boutiques, sidewalk cafes, hip restaurants and a boutique hotel, making it the perfect destination for visitors.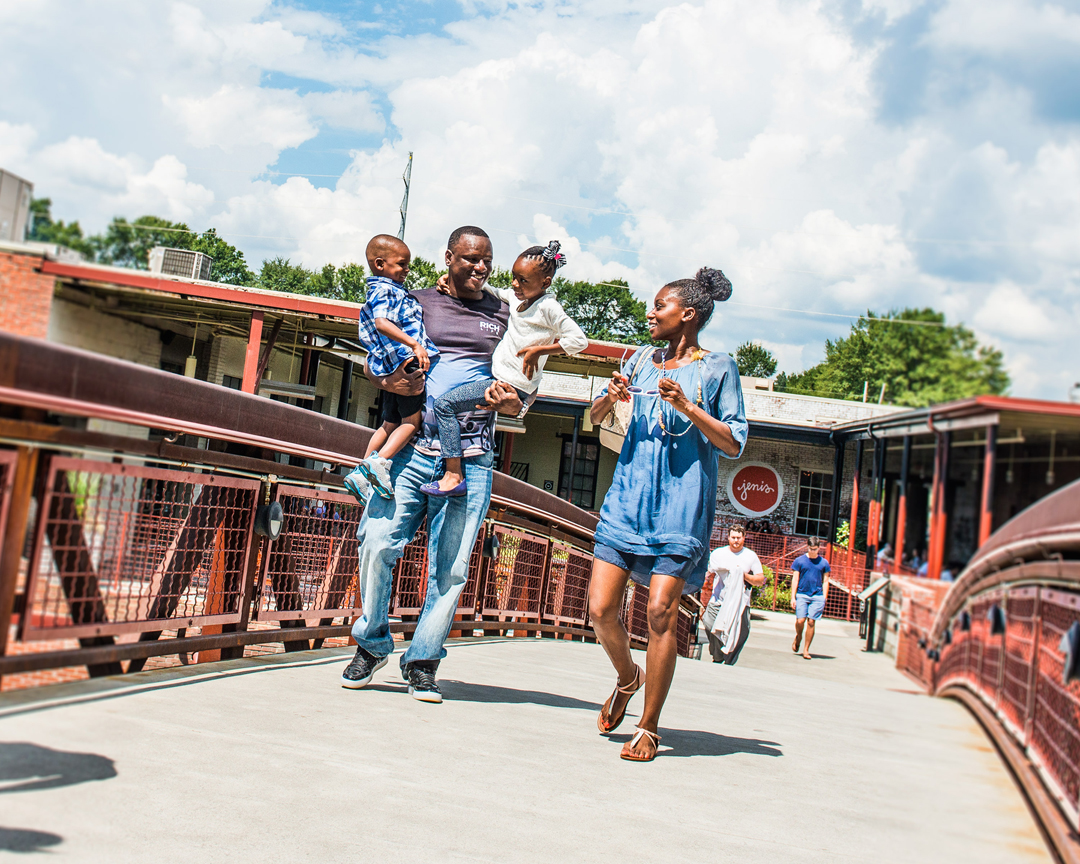 Westside Provisions District is a walkable environment with trendy restaurants, eateries and boutiques. Find everything from high-quality, handmade goods from Atlanta's most talented artisans to the world's largest selection of authentic modern furniture.
Once a quarry, Westside Park has been transformed into trails for pedestrians and cyclists that lead up to the grand overlook providing breathtaking panoramic views of the reservoir and the Atlanta skyline. When it is complete, it will be known as the city's largest greenspace. While only the first phase of the park is currently complete, educational facilities and venues for events, weddings and festivals will pop up in the coming years.
The Eastside offers a unique blend of neighborhoods made up of everything from trendy street art to community food halls. The Eastside is full of culture and has something for everyone. Discover which Eastside neighborhood fits your personality:
East Atlanta Village (EAV) is a walkable area of town with unique and edgy character. This neighborhood is made up of locally-owned shops, famers markets, music spots and bars.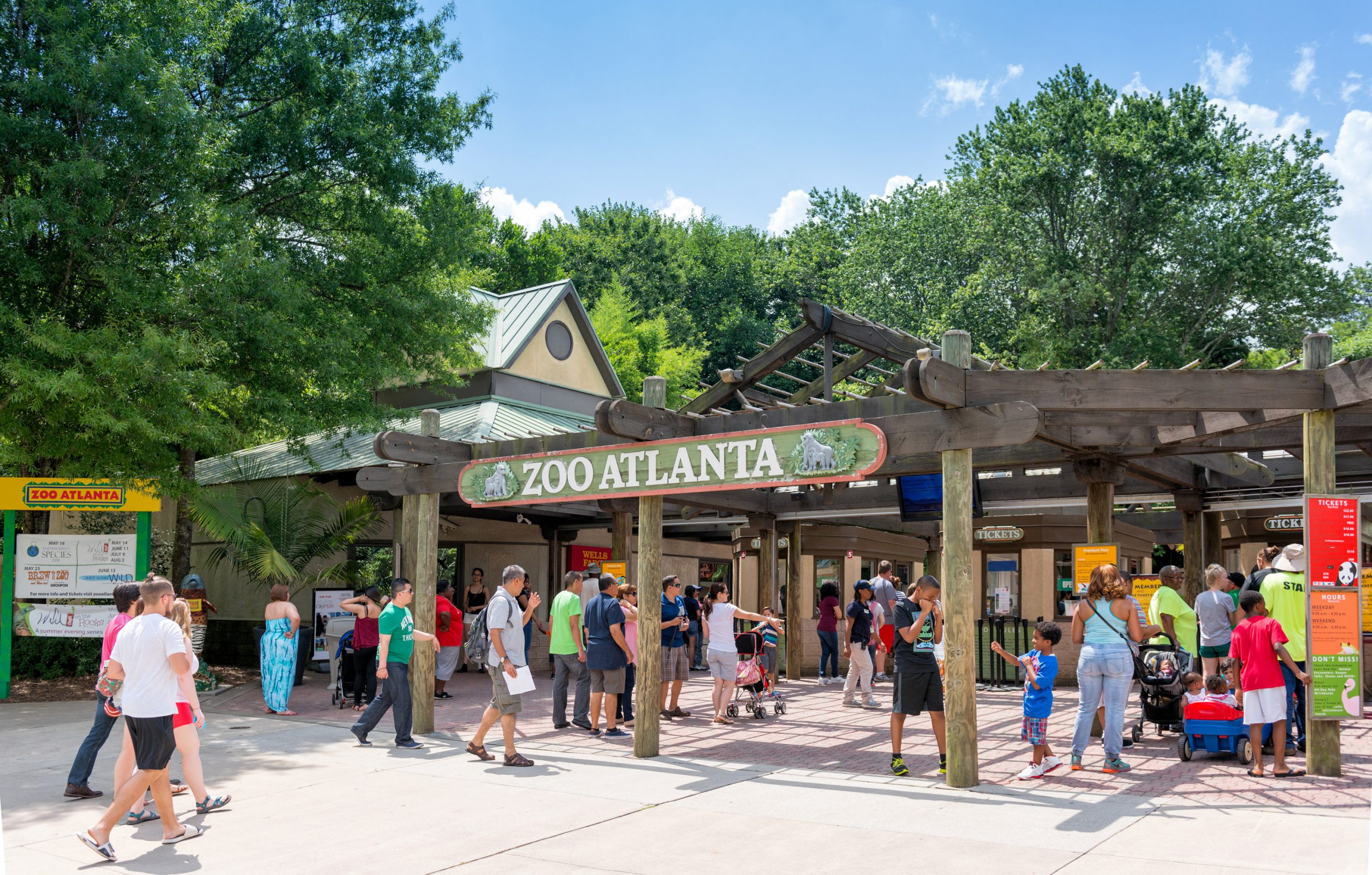 Covering more than 130 acres, Grant Park is not only Atlanta's oldest park but also one of its most diverse destinations. Home to Zoo Atlanta and Historic Oakland Cemetery, Grant Park is full of history.
Victorian homes and tree-lined streets characterize this unmatched neighborhood. Krog Street Market, located in the heart of Inman Park, is a food hall housed in a restored factory. Market stalls featuring a variety of different dining establishments make this the perfect stop for every taste bud.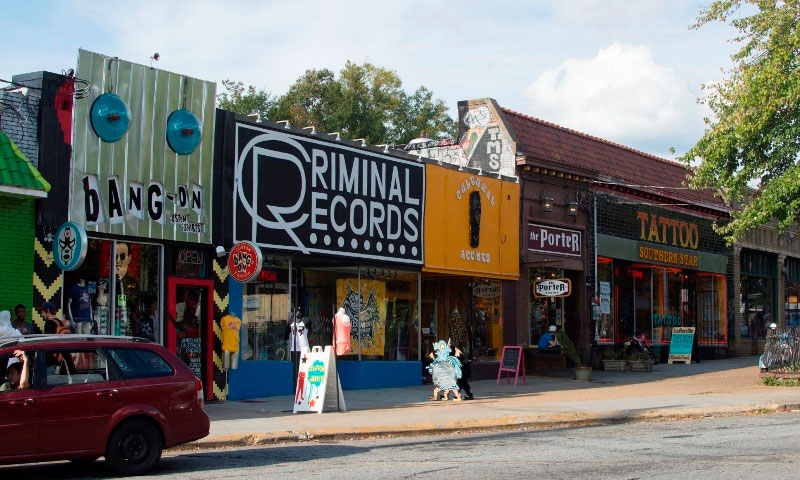 Little Five Points is arguably Atlanta's most eclectic neighborhood. There are many treasures to be found here from vintage apparel stores, record shops, tattoo parlors, local restaurants, street art and an indie radio station. Visitors can get a dose of theater at 7 Stages or satisfy their music cravings with performances at Variety Playhouse.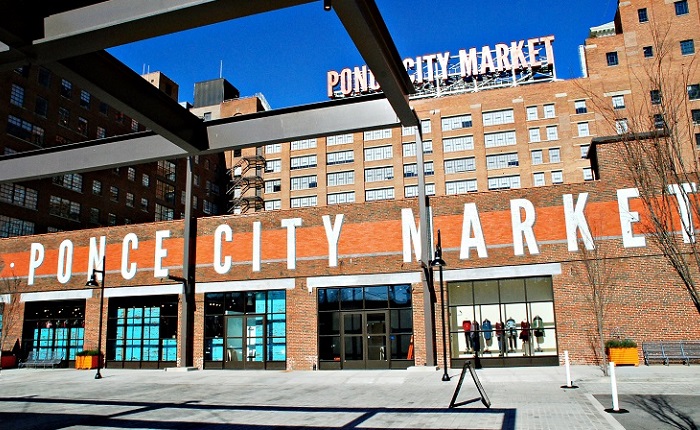 This neighborhood was once known only for its history including the Martin Luther King, Jr. National Historical Park, Ebenezer Baptist Church and the Sweet Auburn Historic District. Over the years, Old Fourth Ward has continued to evolve and is now known for a few of the city's latest and greatest developments. Nestled in Old Fourth Ward along the Atlanta BeltLine Eastside Trail, Ponce City Market is one of the city's most popular gathering spots. Dating back to the 1860s, Ponce City Market was fully renovated in 2014 from the old Sears & Roebuck building into retail, residences, office space and dining.
Known for its walkable blocks of shops and restaurants, Virginia-Highland is home to quirky home décor, artisan paper stores, antiques and trendy salons. This neighborhood is perfect for enjoying brunch at a sidewalk café, sipping cocktails at lively night spots or browsing through one-of-a-kind shops.
Discover More
Get to know Atlanta, and discover the best things to do around the city.