Plan an Affordable Staycation Getaway at Hilton Atlanta Downtown
Published July 30, 2020
Last Updated November 17, 2020
We've mastered the art of Peruvian cooking and finished every crossword puzzle imaginable. We've read all the books on our shelves and become addicted to Netflix. It's time to move on and, dare we say, go somewhere?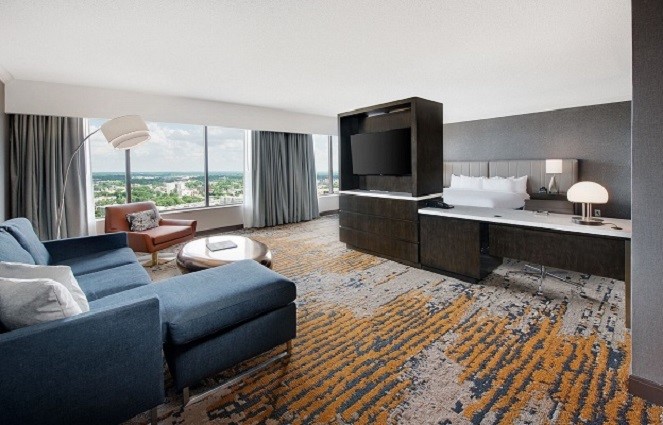 We're leaning toward a staycation in Atlanta. After all, it's time that locals get a taste of the first-class vacations usually reserved for visitors. Let's book a room at the Hilton Atlanta hotel Downtown, especially since the Hilton offers an industry-defining standard of cleanliness and disinfection. Take in beautiful city views and relax in wide open spaces and explore nearby Atlanta parks and attractions.
Enjoy In-town neighborhoods
Hilton Atlanta, home to the famed restaurants, Nikolai's Roof and Trader Vic's (temporarily closed), is on the edge of Downtown and close to Atlanta's bustling and eclectic Eastside and Midtown neighborhoods. Yes, Grant Park, Virginia Highland, Kirkwood, East Atlanta, Castleberry Hill and Midtown all are a quick drive or MARTA ride away. Each neighborhood has its own personality, quirks and offers delightful boutiques, restaurants and bars.
Downtown attractions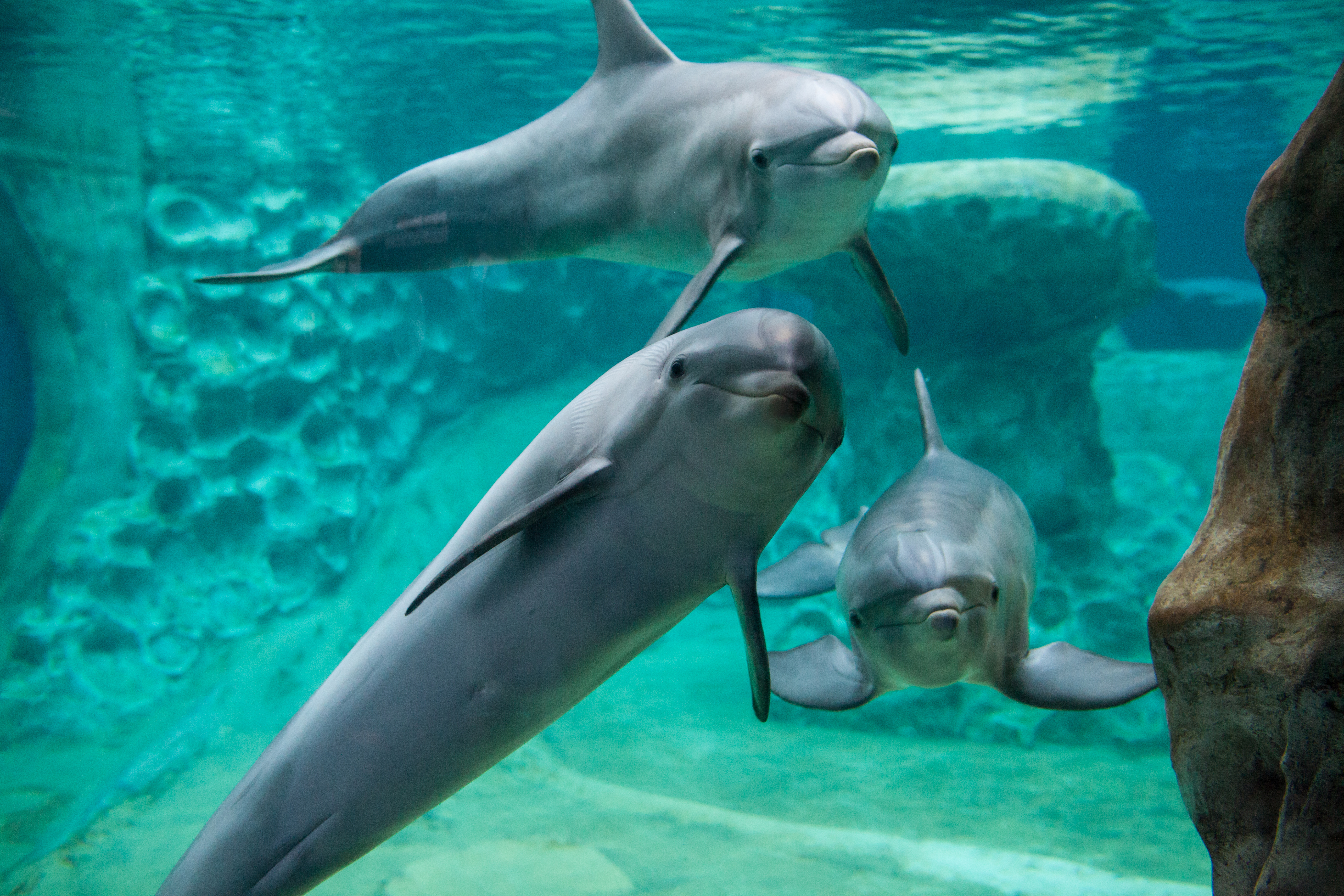 There's something fishy in Downtown Atlanta.
Let's not forget all the activities located right Downtown. We're talking Georgia Aquarium, World of Coca-Cola, SkyView Ferris wheel and the history found on Sweet Auburn Avenue, including the grave sites of Dr. Martin Luther King Jr. and Coretta Scott King.
The great outdoors
We can get fit by using the Hilton's outdoor jogging track and the tennis and basketball courts. We can order takeout and eat our meal while siting in the outdoor pavilion, which, let's face it, is romantic.
Or, we can lace up our sneakers and take advantage of Piedmont Park, the Atlanta BeltLine Eastside Trail, Zoo Atlanta, Centennial Olympic Park and Atlanta Botanical Garden. More options are to rent bikes, electric scooters or roller blades.
People watch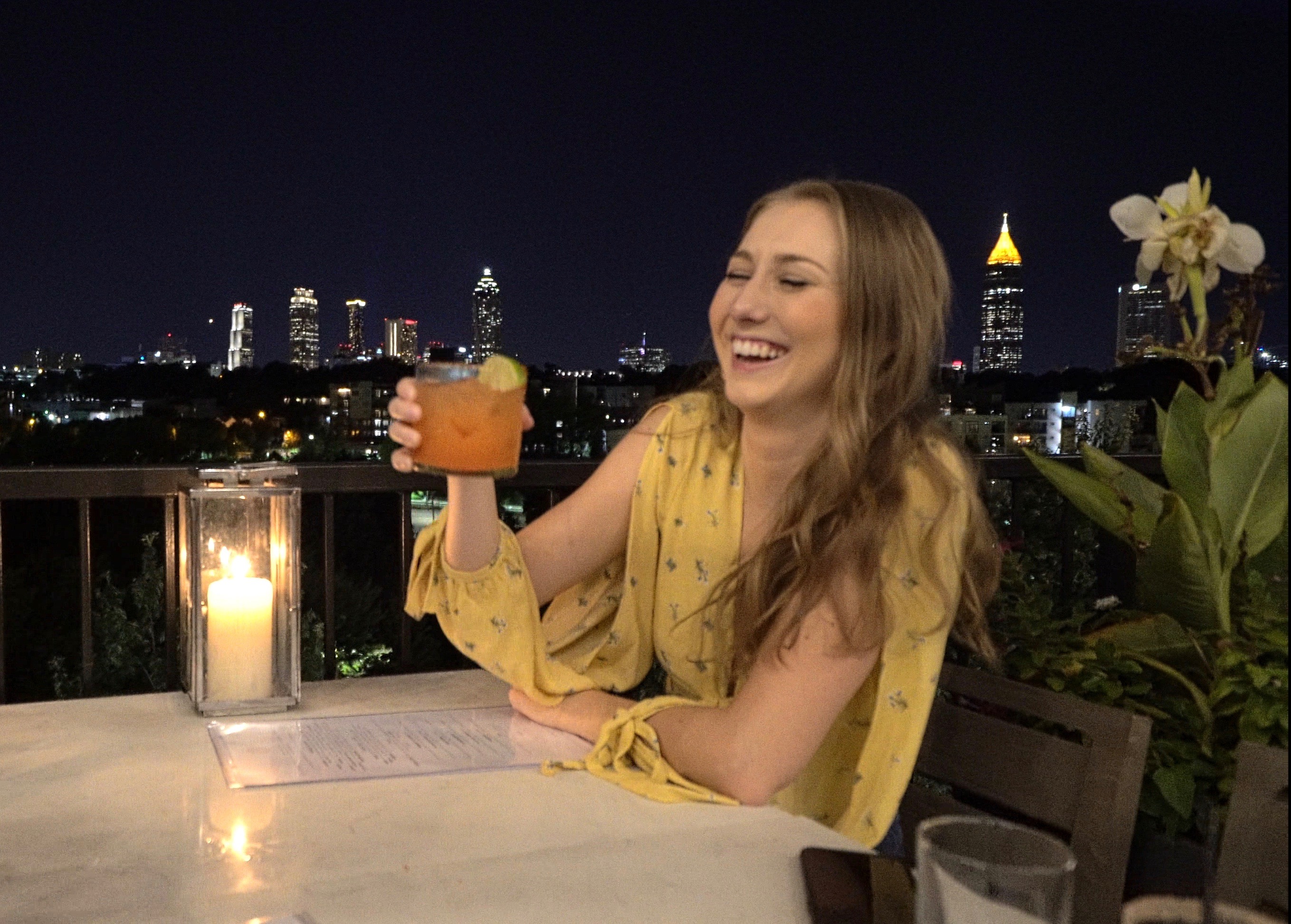 One of the best things about people watching is that it's free. We can take the bridge from the Hilton Hotel over to Peachtree Center, sit in the outdoor courtyard (or the food court) and enjoy. Other great people-watching places are on the patios and rooftops along the Atlanta BeltLine. These include Estrella, New Realm Brewery, Ladybird Grove & Mess Hall, and Bartaco. Of course, Centennial Olympic Park is always a great place to relax (with a Coke) after visiting the nearby museums.
Let's eat!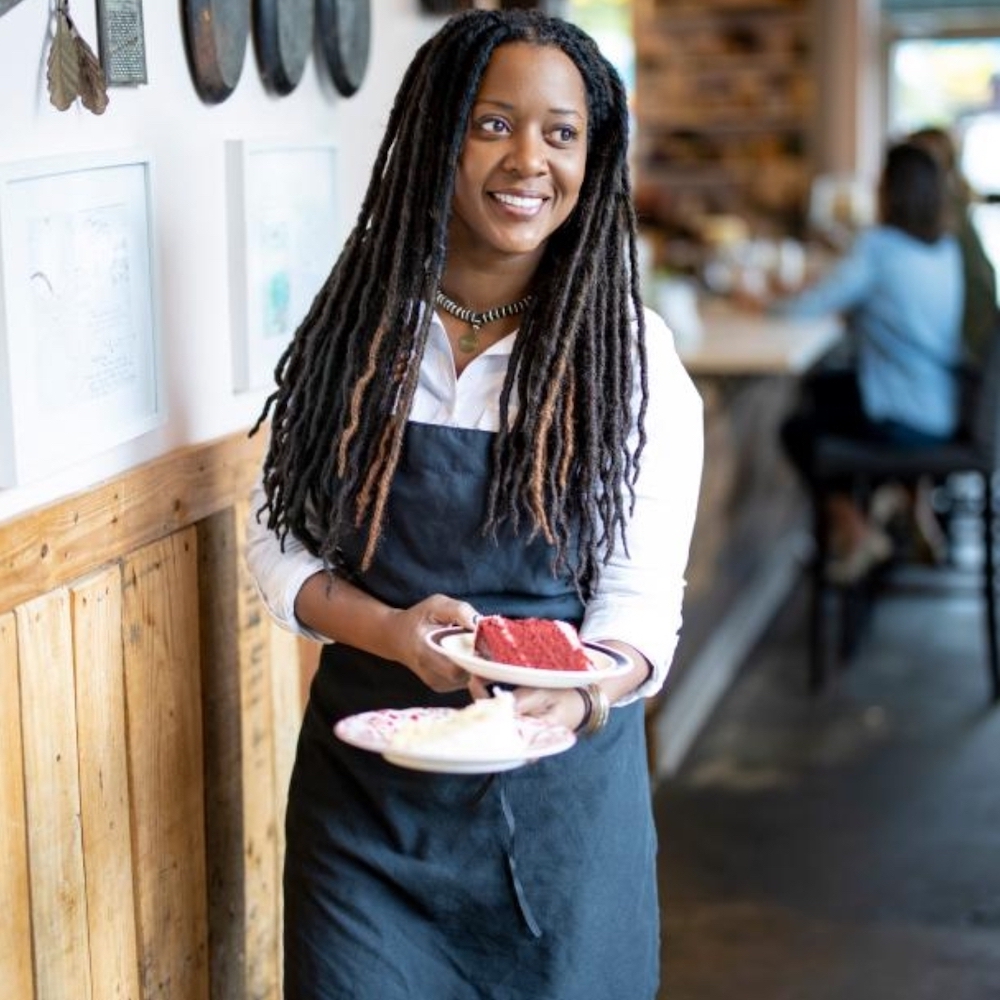 Atlanta has many restaurants with every type of cuisine. A few steps from the Hilton is the Peachtree Center food court that includes award-winning Aviva by Kameel and a variety of local options from Asian noodles, sushi and wraps to the Atlanta-based Chick-fil-A. Also within walking distance are Big Kahuna, Hard Rock Cafe, Alma Cocina and Amalfi Pizza.
As we venture out into the neighborhoods, try patio dining at Lure in Midtown or the Original El Taco in Virgina Highland; The Wrecking Bar Brewpub and Porter Beer Bar in Little Five Points; La Petit Marché and Anna's BBQ in Kirkwood; and Castleberry Hill's No Mas! Cantina and Paschals.
Must stops for culinary trips from around the world are Ponce City Market and Krog Street Market.
Put "stay" in staycation
Just staying at the Hilton will deliver a must needed rest. The hotel is offering locally friendly rates starting at $99 with free cancellation up to 24 hours in advance. Marketplace, a quick serve café, is open on reduced hours for a grab-and-go meal.
There is a fitness center to keep the calories away, and the fantastic Hilton Serenity beds are the perfect place for relaxing naps and deep sleeps in the well-appointed rooms and suites.
See all special offers, including a Georgia Aquarium Getaway package to bypass the box office.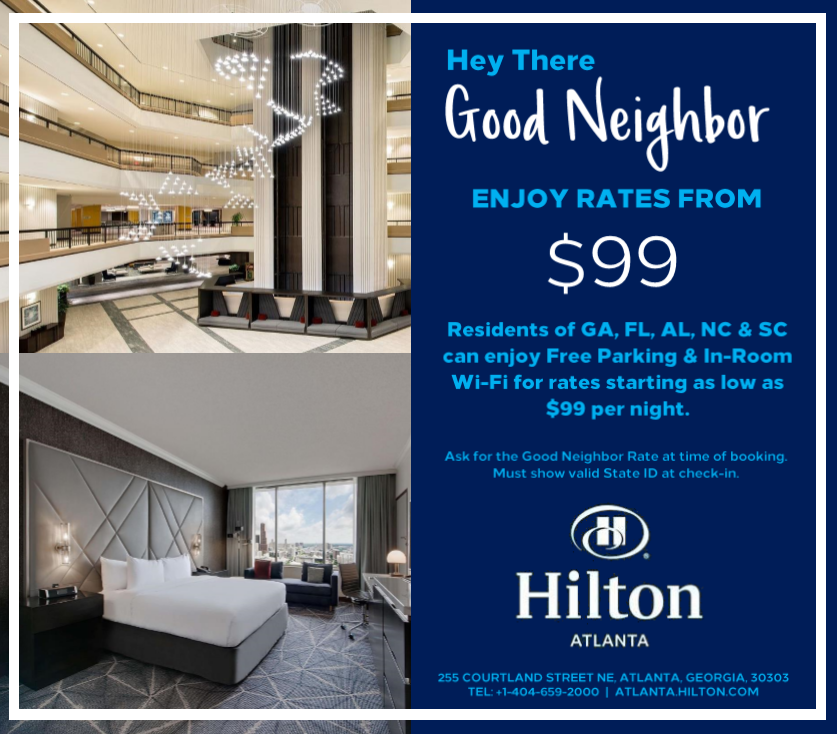 Keeping it clean
Hilton Atlanta has an industry-defining standard of cleanliness. For disinfecting, the Hilton hotel uses Hilton CleanStay with Lysol protection. The program aims at providing guests with assurance and peace of mind that cleanliness is a top priority in rooms, restaurants, fitness rooms and other public spaces.
Atlanta and the Hilton Atlanta in Downtown hotel offer world-class amenities and fun, all at a price that brings an extra smile.
Discover More
Get to know Atlanta, and discover the best things to do around the city.