Make dad's day with these Atlanta activities
A day at the ballpark, including a tasty burger and a few cold drinks to wash it down before, during or after the game – these are all iconic summer activities. Fortunately, they're also great ways to show Dad how much you appreciate him this Father's Day. Atlanta is the ideal city to show Pops just how much he means to you.
Things to do on Father's Day in Atlanta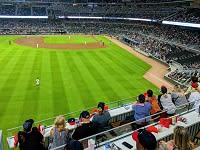 Braves
Whether attending games with your dad is a lifelong tradition or you're looking to start a new family tradition, the Atlanta Braves' new home in SunTrust Park is the place to make memories. You'll find kid-friendly activities such as a rock-climbing wall and zip line and, of course, plenty of action on the field.
Burgers
For burger connoisseurs, Atlanta has become a mecca in recent years. Head to one of Atlanta's many notable burger joints and restaurants that serve up this favorite fare. If you're downtown, take a stroll through Centennial Olympic Park and make a stop at Googie Burger on your way through.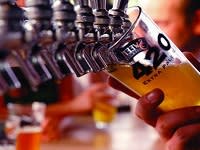 SweetWater Brewery
Whether you want to sample the final product or just see how the SweetWater magic makes it into the bottle, head to the SweetWater Brewery for a look at one of the South's largest craft breweries. Enjoy responsibly as you tip back old favorites like SweetWater 420 or branch out with one of the seasonal products.
Discover More
Get to know Atlanta, and discover the best things to do around the city.