Downtown Atlanta: Perfect Setting for Movies, Music, Sports
Published December 22, 2021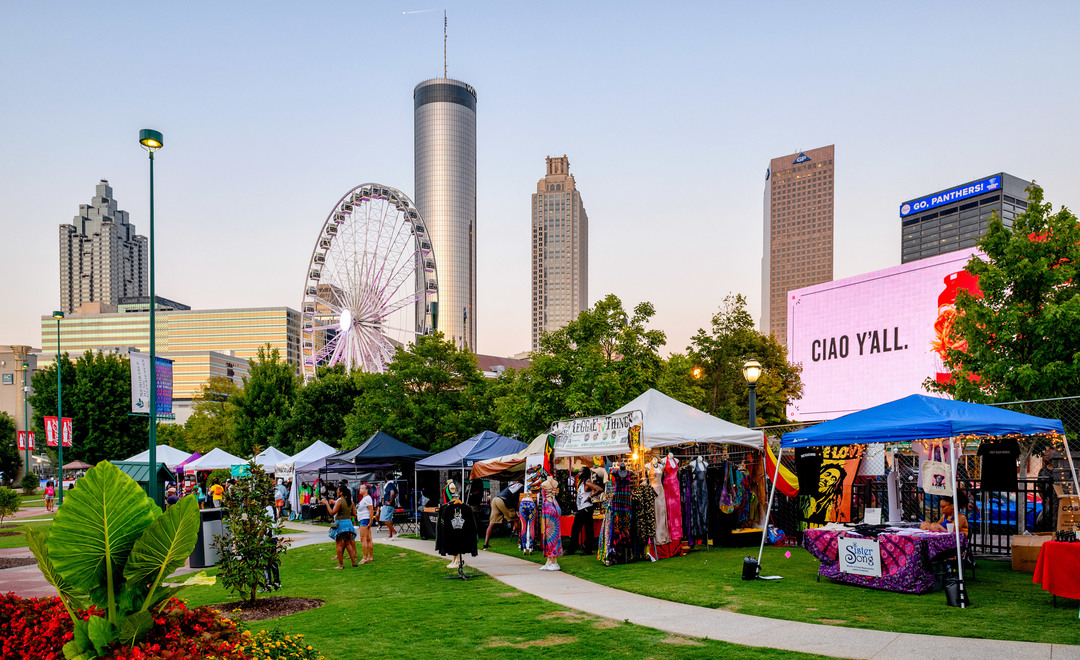 If you're traveling to Atlanta to attend a meeting, you probably know you're coming to one of the top convention centers in the nation. But did you know that the Georgia World Congress Center Authority (GWCCA) campus at the center of downtown Atlanta also serves as the backdrop for films, concerts and major sporting events?
Some of your favorite movies and TV shows film throughout the campus. Huge sporting events including three major college football games in December 2021 as well as Super Bowl LIII take the field at Mercedes-Benz Stadium. Major music festivals and musicians attract thousands to the stadium and Centennial Olympic Park.
Major Movies Film on GWCCA Campus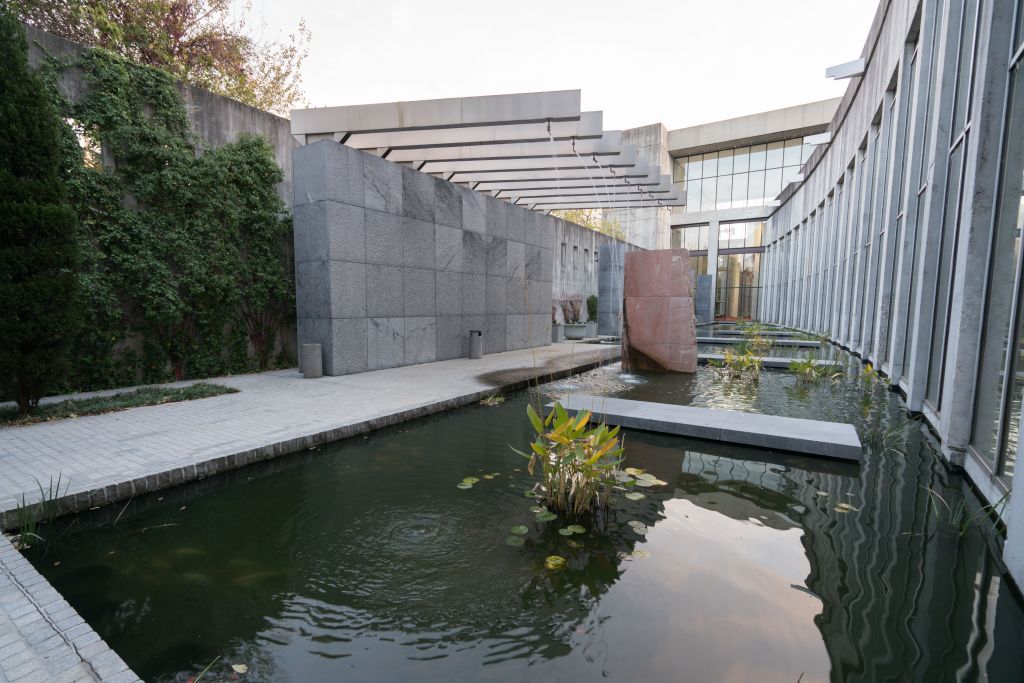 In Jimmy Carter's days as the governor of Georgia, he established the state's first film office. From there, it didn't take filmmakers long to discover that the GWCCA campus provides the perfect setting for award-winning movies and iconic TV shows.
While breathtaking scenes of "The Hunger Games: Catching Fire" were filmed at Atlanta History Center's Swan House, the most notable chariot parade was captured in the backstage area of Georgia World Congress Center's (GWCC) parking lot.
Actors Tiffany Haddish, Rose Byrne and Salma Hayek starred in the 2020 comedy "Like a Boss," which was set outside of GWCC's Building C and Building B's Maple Point.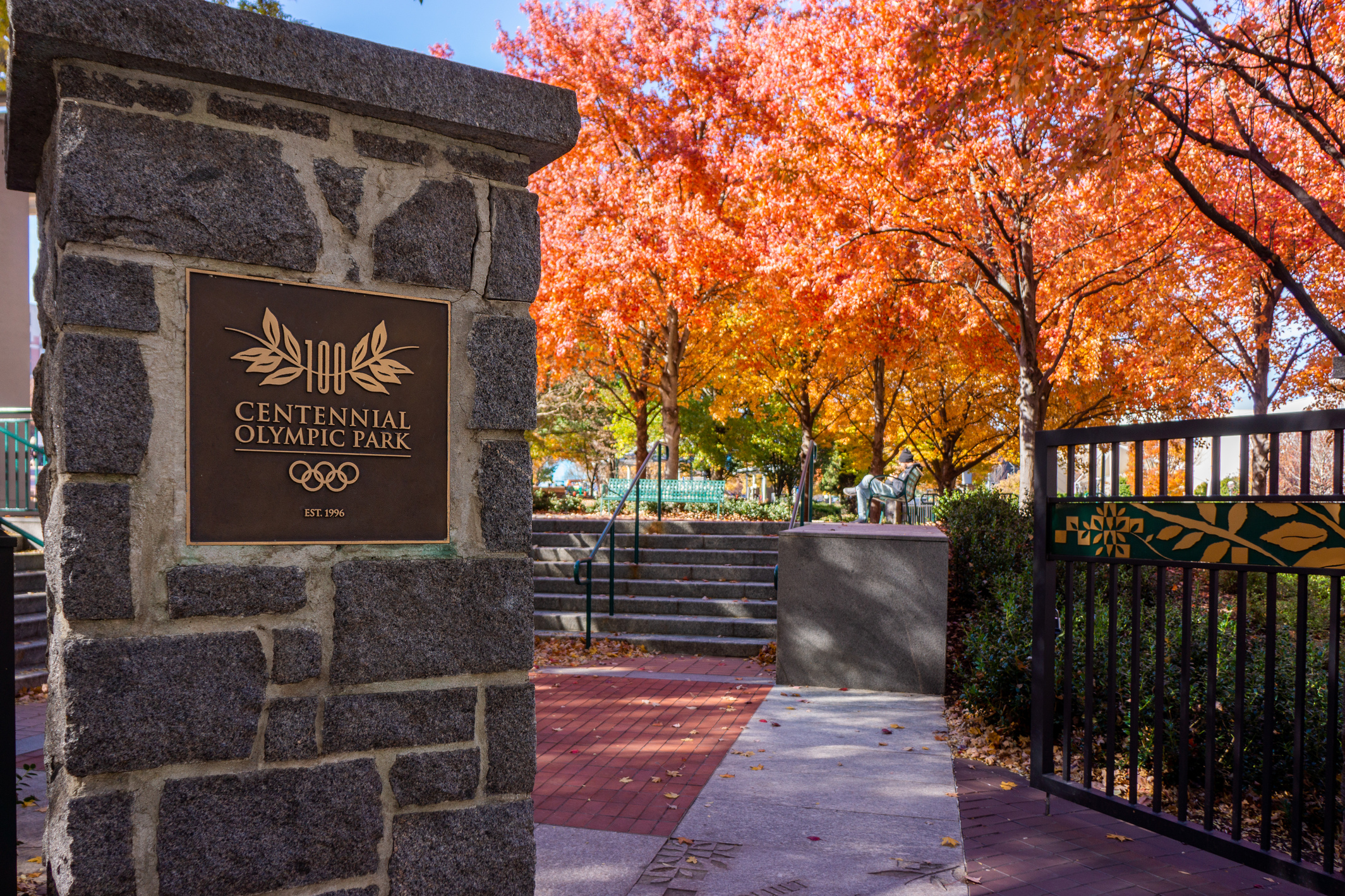 In 2019, Clint Eastwood's "Richard Jewell" hit the big screen. The movie is about an innocent security guard who became the prime suspect for the bombing that took place during Atlanta's 1996 Olympic Games. A large portion of the movie was shot in Centennial Olympic Park.
In the major action film "Spider-Man: Homecoming," Peter grabs a ride on top of a truck as it departs Damage Control Warehouse, better known to Atlantans as Georgia World Congress Center.
The fast-paced movie "Baby Driver" zipped through the Georgia State University campus and surrounding restaurants, Freedom Parkway and GWCC's Red and Gold Decks. More scenes were shot in the loading docks of Georgia Dome, since replaced by Mercedes-Benz Stadium.
Other notable action-packed thrillers like "Fast and Furious 8" and "Venom" were filmed on the convention center campus along with "Due Date," "Pitch Perfect 3" and "Vacation."
GWCCA Campus Lures TV Shows and Commercials
The sprawling GWCCA campus provides plenty of room for filming TV series and shows.
These include "MacGyver," BET's "The Game" and "Sleepy Hollow." During 2015 and 2016, popular game show "Family Feud" filmed on the campus. Commercials also have been filmed here. A notable one is Apple's The Rock x Siri: Dominate the Day – iPhone 7.
Marvel Fans Fun Fact: Did you know GWCC's lobby became the interior hall of S.W.O.R.D. (the Sentient Weapon Observation Response Division) in "WandaVision?"
Notable Music Festivals and Performers Rock Atlanta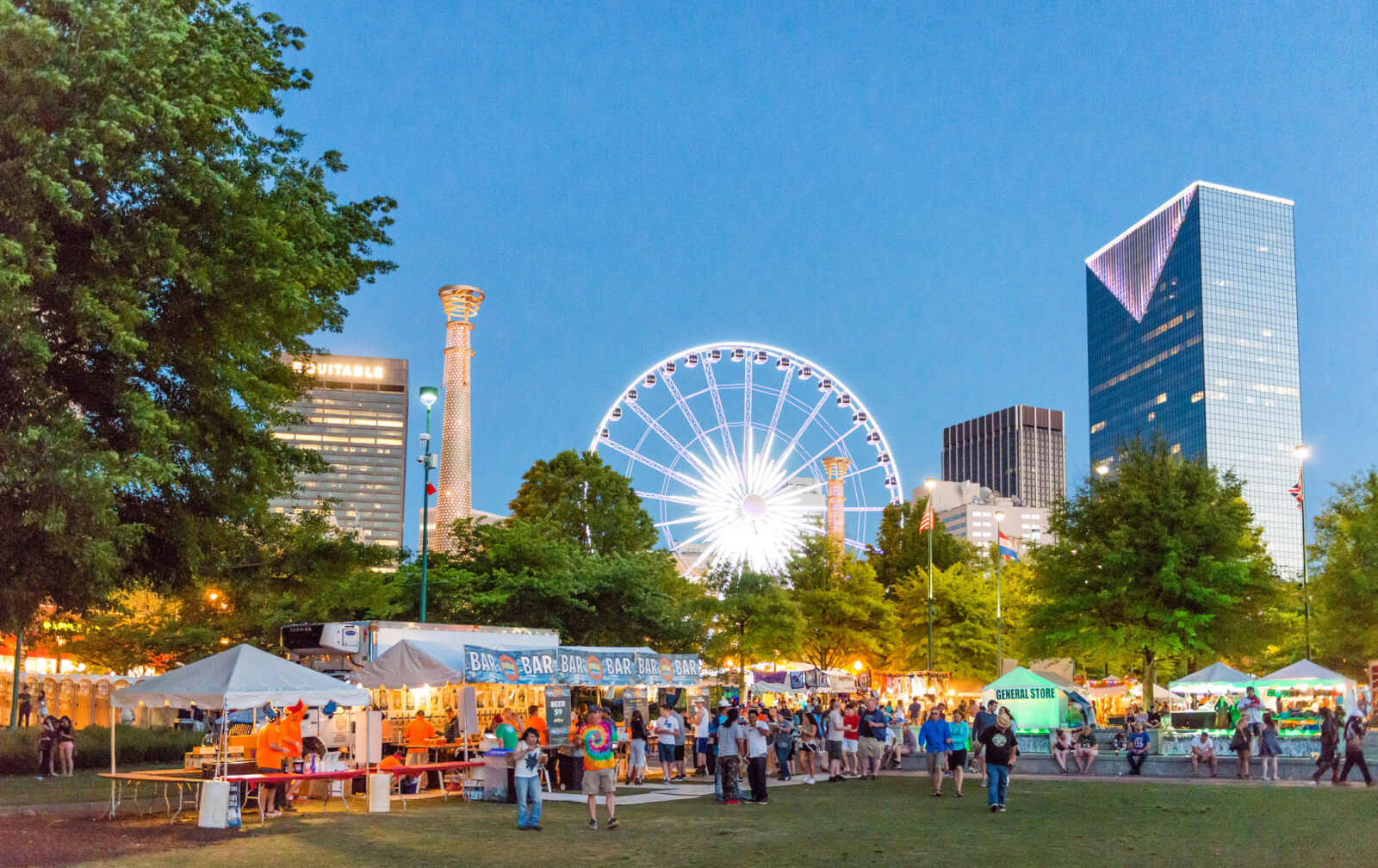 The GWCCA campus, specifically Centennial Olympic Park, attracts some of this country's (and the world's) best performers.
Major concerts scheduled for Mercedes-Benz Stadium in 2022 are Kenny Chesney with Florida Line and Old Dominion on May 21, and Elton John: Yellow Brick Road The Final Tour on Sept. 22.
The popular SweetWater 420 Festival returns April 29-May 1, 2022. Oysterhead will be among the acts along with Trey Anastasio, Snoop Dogg and Umphrey's McGee.
Fans flocked to ONE Musicfest in 2021 to hear Lil Wayne, SWV, The Isley Brothers and H.E.R., among many others.
In 2020, Big Night Out, the socially distanced concert series featuring private pods, brought Big Boi & Friends, the Marcus King Trio, Killer Mike and Moon Taxi to the park for three days of music.
Shaky Knees, the indie music festival, rocked fans in 2016 with headliners Jane's Addiction, Florence + The Machine, My Morning Jacket, LCD Soundsystem and Phoenix.
Shaky Beats, Atlanta's annual top EDM festival, brought more than 30,000 people to Centennial Olympic Park in 2016 and 2017. Performers included Nas, Major Lazer, Trippy Turtle, ODESZA, Marshmello, Mike Floss and other mainstream artists like The Chainsmokers, Kaskade and Girl Talk.
Music Midtown played in Centennial Olympic Park for three days in 1999, bringing acts including Digital Underground, Salt-N-Pepa, Willie Nelson and The Black Crowes.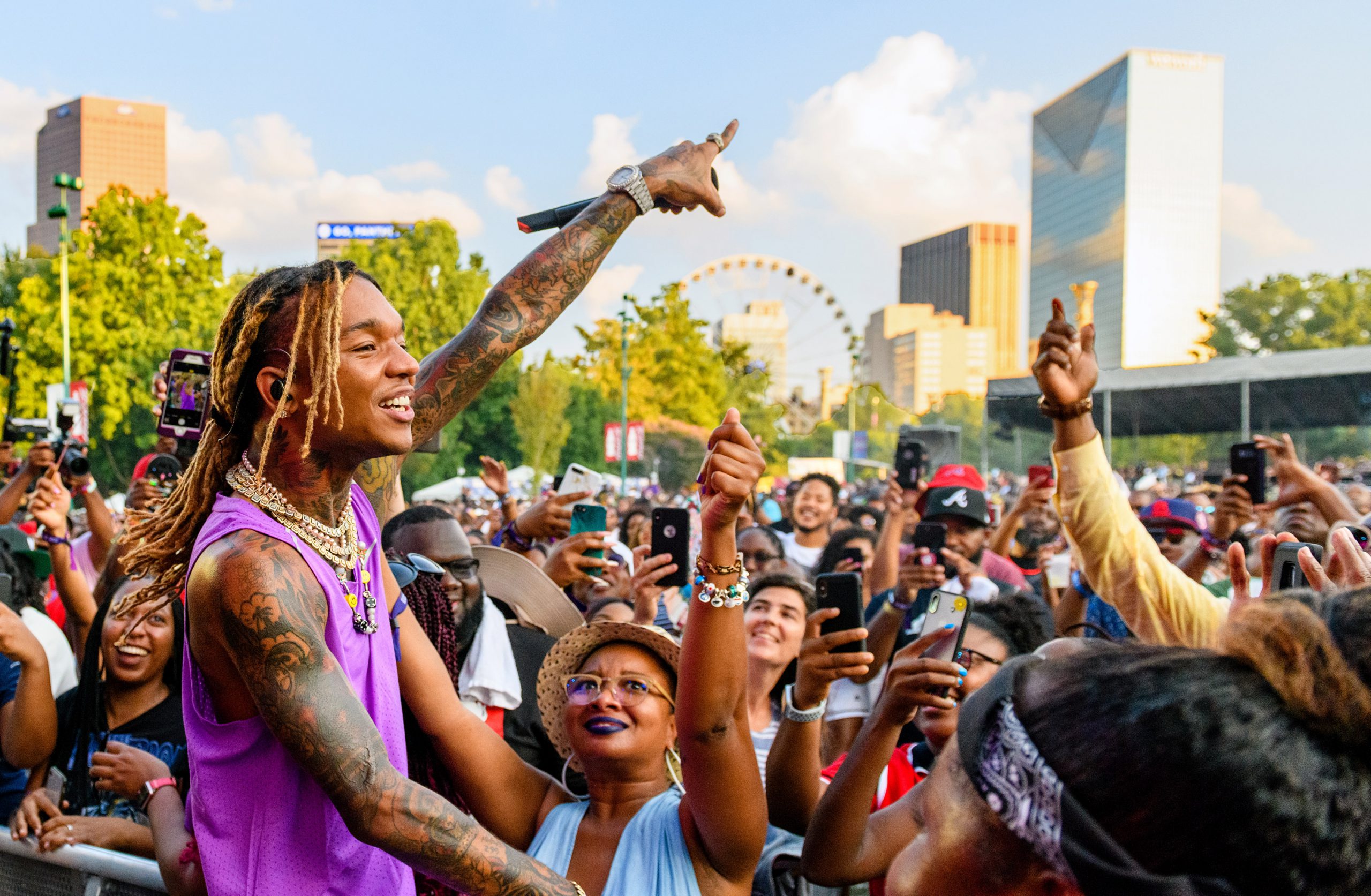 Check out more artists who've graced the stages of Centennial Olympic Park and Mercedes-Benz Stadium:
Rock/Pop/Country: Foo Fighters, Mumford & Sons, Dave Matthews Band, The Flaming Lips, Train, Kansas, Muse, O.A.R., Styx, Panic! At the Disco, Steve Miller Band, Kid Rock, Barenaked Ladies, Huey Lewis and the News, AWOLNATION, John Mayer, Alanis Morissette, Ellie Goulding, Sting, Zac Brown Band
Hip-hop/Rap/R&B: Killer Mike, Future, 2 Chainz, Jermaine Dupri, Waka Flocka, Rich Homie Quan, Goodie Mob, Ludacris, Flo Rida, Nas, Macklemore & Ryan Lewis
Mercedes-Benz Stadium Hosts Sports World's Big Games and Fan Experiences
It's no wonder that Atlanta is home to Chick-fil-A's College Football Hall of Fame. Find out why:
In December 2021, college football wrapped up the season with three major games at Mercedes-Benz Stadium. First, Athens' very own Georgia Bulldogs met the Alabama Crimson Tide in the SEC Championship. Then, Cricket Celebration Bowl packed the house with South Carolina State Bulldogs and Jackson State Tigers fans at the annual HBCU Championship game. At year's end, Chick-fil-A Peach Bowl filled the stands when Michigan State's Spartans played University of Pittsburgh's Panthers.
In 2019, the New England Patriots prevailed over the Pittsburgh Steelers in Super Bowl LIII. Atlanta's very own Jermaine Dupri curated a six-day Super Bowl Live Concert Series leading up to the game. Among the performers were Monica, Goodie Mob, Ludacris, Cardi B, Lil Jon and Waka Flocka.
Every year since 2008, Chick-fil-A Kickoff Games at Mercedes-Benz Stadium mark the official start of college football season during Labor Day Weekend.
In 2018, the Alabama Crimson Tide and Georgia Bulldogs went head to head at College Football Playoff National Championship played at Mercedes-Benz Stadium.
Atlanta's major sporting event venues also played host to the NCAA Division 1 Men's Basketball Tournament Regional, NCAA Men's Final Four, NCAA Big Dance Weekend, Major League Soccer All-Star Game, WrestleMania XXVII and CONCACAF Gold Cup Semifinal.
All this is possible because the GWCCA campus, with more than 200 acres of prime event space, is the largest combined convention, sports and entertainment campus in North America, composed of the Georgia World Congress Center, Centennial Olympic Park, Mercedes-Benz Stadium and, soon, the Signia by Hilton Atlanta hotel.
Discover More
Get to know Atlanta, and discover the best things to do around the city.