Shop The Galleries on Peachtree Hills: Antiques, Fine Art and Interiors
Published May 26, 2023
Looking for fine art? Antiques? Interiors galleries? Rugs? Stop in at The Galleries on Peachtree Hills at 425 Peachtree Hills Ave. NE and stroll through gallery after gallery. The center is open Monday through Saturday from 10 a.m. until 7 p.m. Here's a sampling of what you will find.
Fine Art
Lumiere
Lumiere features the work of more than 75 master photographers, including vintage and contemporary prints. Lumiere's image collection is said to be the largest in the Southeastern United States. Subjects vary from landscape and portraiture to abstractions and architecture, in black and white as well as color.
Parish Kohanim Fine Art
Parish Kohanim Fine art is a photography gallery offering "painterly style portraits" in sizes up to 4 feet by 5 feet.
Spalding Nix Fine Art
Spalding Nix Fine Art  features salon shows of contemporary art plus a selection of modern and Old Master paintings. 
TEW Galleries Inc.
At TEW Galleries, find rare estate and contemporary jewelry as well as fine art. The gallery represents artist jewelers and also has its own collection of fine estate jewelry for sale. TEW Galleries is noted for its focus on fine painting, drawing, sculpture and abstract works. The gallery represents approximately 35 contemporary fine artists from North America, Europe and South America.
Antiques
English Accent Antiques
English Accent Antiques specializes in 18th- and 19th-century English and European fine antiques, Staffordshire figurines and antique fine art with emphasis on animals, especially dogs and sheep.
Jacqueline Adams Antiques
Jacqueline Adams Antiques specializes in 18th- and 19th-century French, Italian and Swedish antiques. The collection includes fine French walnut commodes and armoires, Italian painted secretaries and walnut bibliotheques, Swedish painted chairs and sofas, stone fireplaces and garden accessories, and oil on canvas painted panels.
Robuck & Company
Robuck & Company imports 17th- to 20th-century Continental European antiques and specializes in bold and often larg-scale furnishings, lighting, taxidermy, mirrors and decorative oil paintings.
Rugs
Keivan Woven Arts
Keivan Woven Arts handles fine antique, antique reproduction and vintage rugs. The gallery stocks a variety of Oriental, European and American rugs and tapestries and also carries lines of new Turkish Oushak rugs with custom-size capability.
Interiors
There are more than 20 interiors galleries, many of them interior design firms. Here is a sampling.
Edgar-Reeves Lampshades and Lamps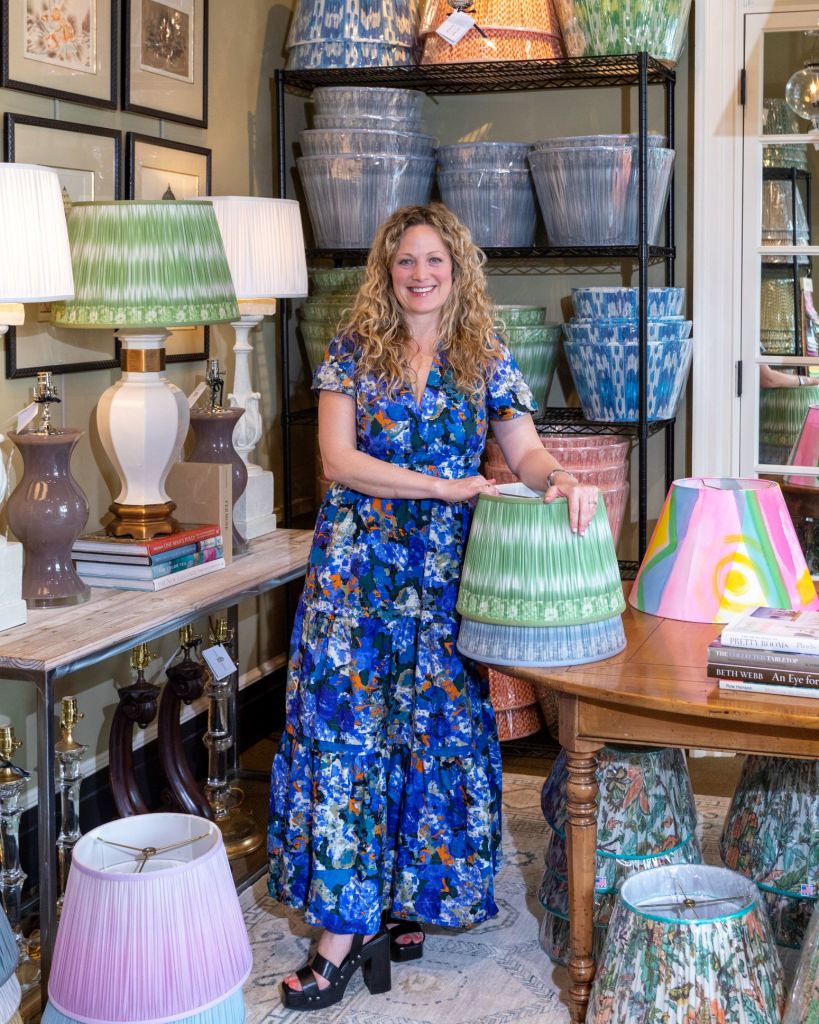 Edgar-Reeves Lampshades and Lamps specializes in high-quality lampshades in a variety of materials, sizes, shapes and colors, both in stock and custom made. In addition, Edgar-Reeves offers distinctive lamps, bell jars and other hanging fixtures.
Karpaty Cabinets
Karpaty Cabinets specializes in the design and creation of exclusive high-quality cabinetry and millwork.
Mrs. Howard
Mrs. Howard handles high-end home furnishing and accessories with products ranging from antiques to tabletop and from upholstery to framed botanicals.
Webb Marstellar, Inc.
Webb Marstellar, Inc. is know for classic furnishings and interesting objets d'art. One-of-a-kind accessories are one of the showrooms strongest selling points. Popular accessories include case goods, mirrors and art.
If you can't get your fill of shopping for home decor and art, Atlanta is home to another spot you won't want to miss. Not far from The Galleries on Peachtree Hills, find Miami Circle: Atlanta's Go-To Enclave for Home Decor. If it's art you want, then check our Neighborhood Guide to Atlanta's Awe-Inspiring Art Galleries and Event Spaces.
Discover More
Get to know Atlanta, and discover the best things to do around the city.