Guide to Traveling Solo in Atlanta
Published August 30, 2022
If you find yourself reading this, chances are you're looking to travel on your own. Perhaps you're headed to Atlanta for work or you're ready to take that much-needed vacation. This solo travel guide provides tips on where to stay, what to see, things to do and where to eat in Atlanta.
What to See in Atlanta
It's a city full of history and beauty. There is so much to see in Atlanta.
Must-See Atlanta Landmarks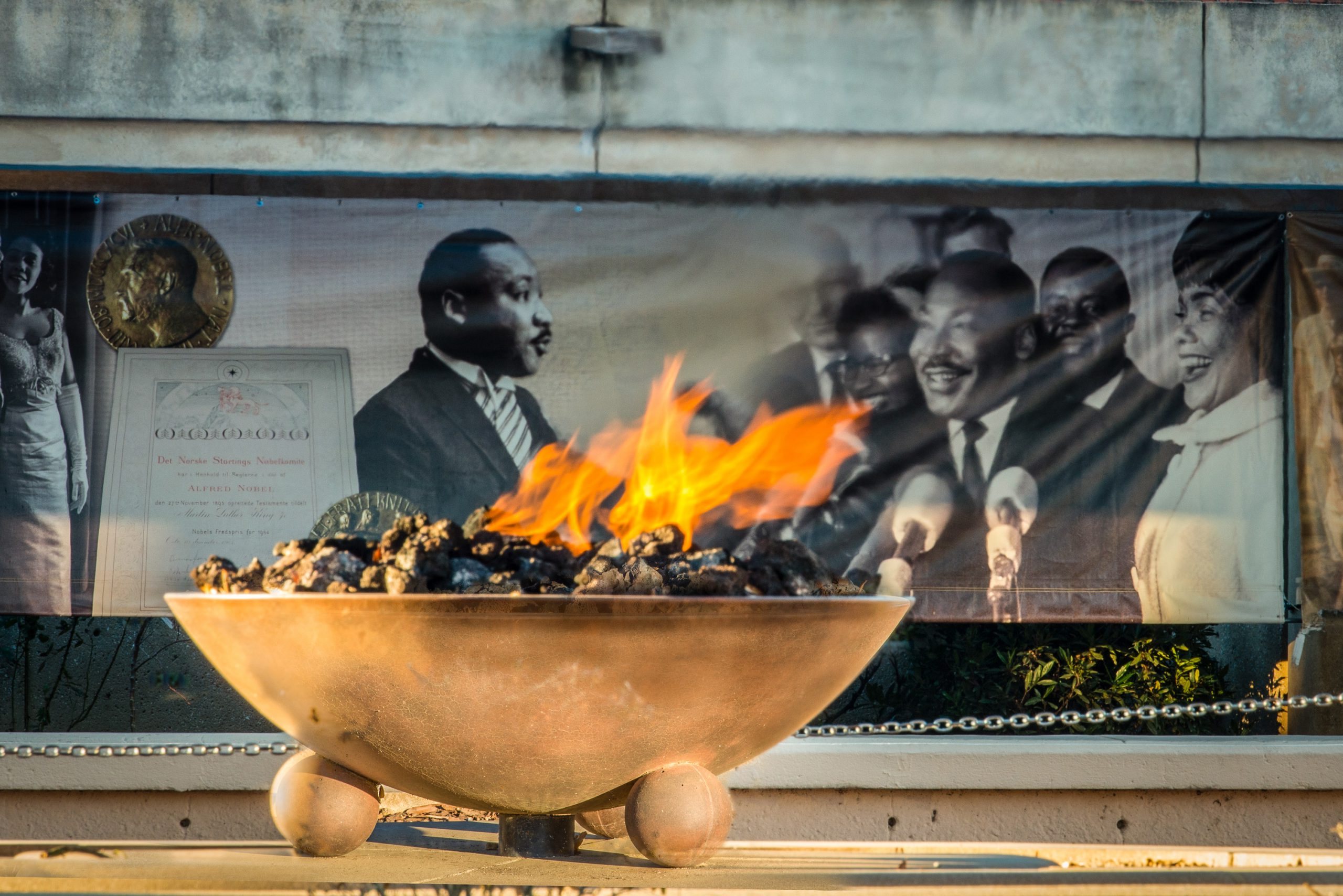 Visit any one of these must-see landmarks, tour famous Black history sites or visit Atlanta landmarks connected to women's history.
Take a Tour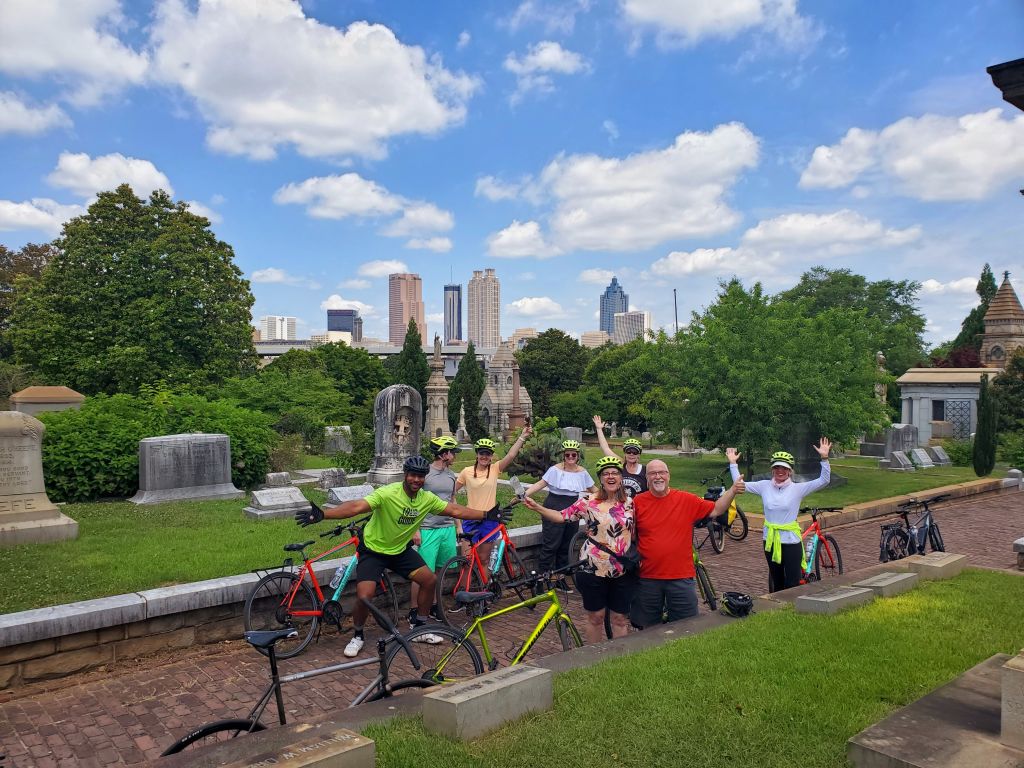 If street art is your scene, take a self-guided tour of Atlanta's Living Walls, a collection of murals and installations around the city that have been created over the last decade. Or, see if you can find and photograph all the Tiny Doors as you visit Atlanta attractions.
Bicycle Tours of Atlanta offers an active way to explore and learn more about the A. The tour fee includes your bike and helmet rental, a bottle of water and, most importantly, a knowledgeable tour guide. There are several tour options, depending on your interests, and you'll be grouped with others on the tour making it a great opportunity for meeting new people.
Fancy yourself a foodie? The Grant Park Food Walk through Atlanta Food Walks includes 9 tastings from 3 locally owned restaurants plus a guided tour through Historic Oakland Cemetery.
There are so many ways to explore and enjoy the city. Here are the best tours for seeing Atlanta up close.
The City in the Forest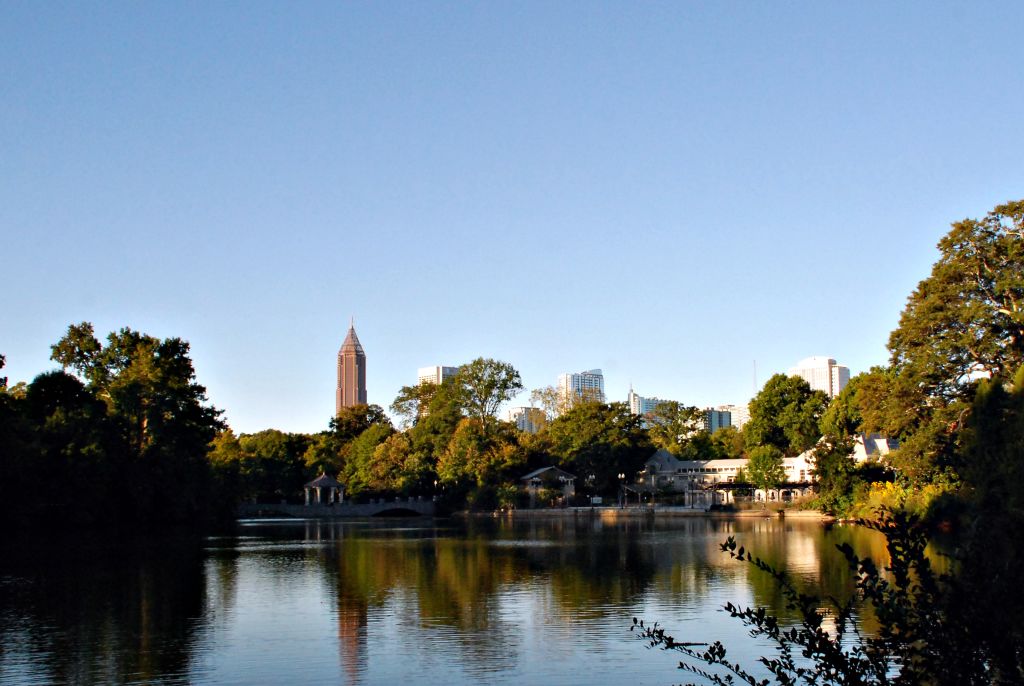 Any time you are in Atlanta, you can expect to see a lot of natural beauty and green space. Search in the neighborhoods you're visiting for local parks and gardens in the area. Did you know that there are three national parks in Atlanta? Learn more.
Explore the Atlanta BeltLine
Another great way to see Atlanta as a solo traveler is to head to the Atlanta BeltLine. Our ultimate guide to the Atlanta BeltLine covers each of the four trails including access points as well as restaurants and other things to do along the way. You can go for a walk or rent a bike or scooter to explore. Visit Ponce City Market to eat at one of Atlanta's top food halls and get a little shopping in.
Things to Do in Atlanta
When creating your itinerary, start with a search of 50 fun things to do by Atlanta neighborhood. If you're interested in meeting new people while you're in town, visit the calendar of events for upcoming mixers and networking opportunities in Atlanta.
Buckhead
If you love to shop, you'll have plenty of options with Atlanta's top shopping destination, Buckhead. Lenox Square and Phipps Plaza are home to designer brands like Gucci, Louis Vuitton and so much more. Stroll through The Shops of Miami Circle for fine art. Buckhead Village District offers chic food and fashion.
Get a taste of history at Atlanta History Center. This 33-acre destination is one of the largest history museums in the Southeast, with three historic houses, including the 1928 Swan House and the Margaret Mitchell House. In addition, take a walk through Goizueta Gardens, which showcase a wide array of flowers and rare plants.
Downtown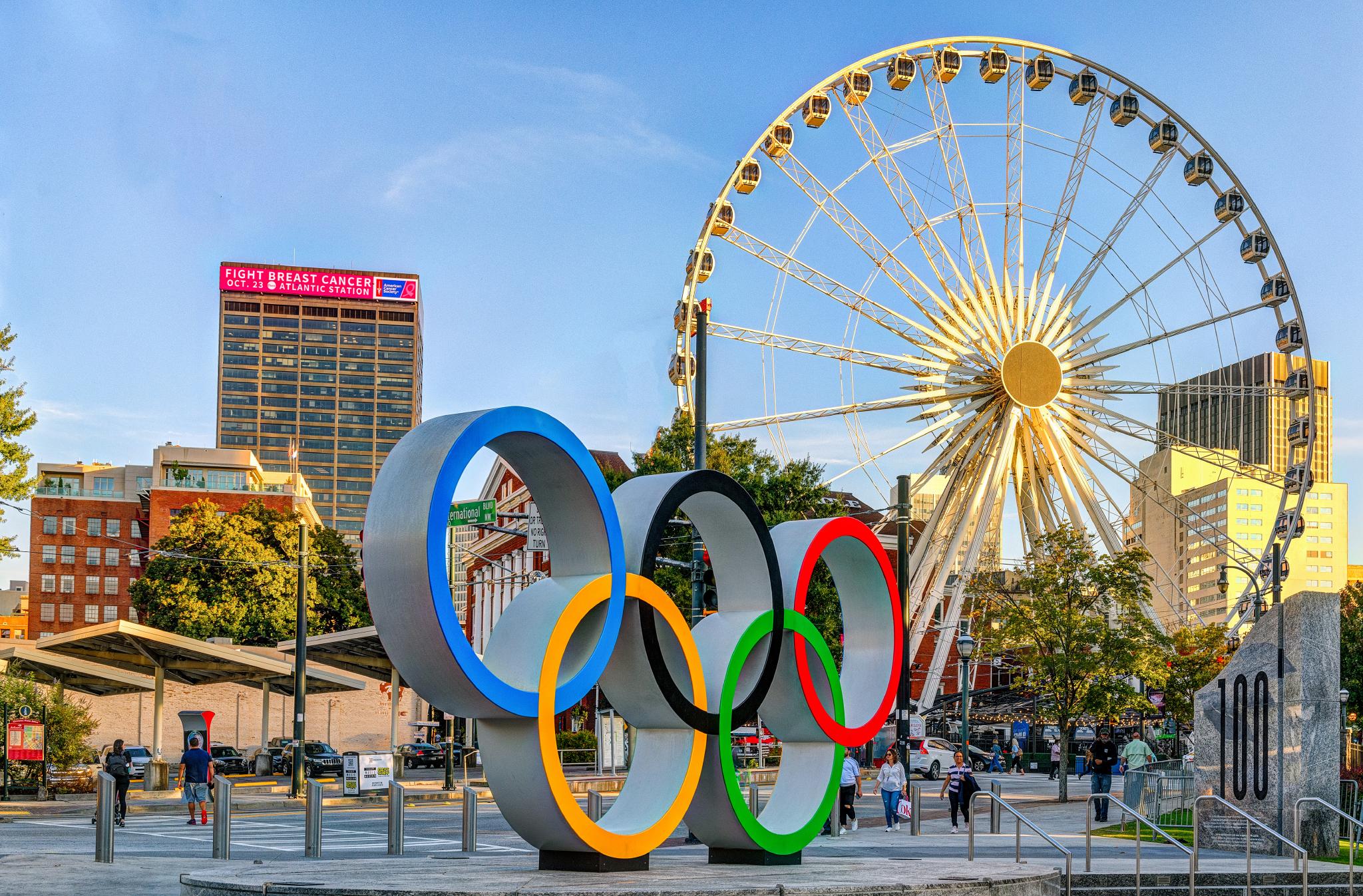 Downtown Atlanta is the heart of the city — full of things to do and places to eat, many of which can be reached by foot, bus or MARTA. Visit major attractions like Georgia Aquarium, Chick-fil-A College Football Hall of Fame, World of Coca-Cola and the National Center for Civil and Human Rights. Watch a concert at State Farm Arena or sporting event at Mercedes-Benz Stadium. (Here are the top bars and restaurants near the stadium). Take in the Atlanta skyline from 20 stories up on the Skyview Atlanta Ferris wheel then take a walk through Centennial Olympic Park.
Eastside
Located just a mile from Centennial Olympic Park, Eastside Atlanta offers a little bit of everything, from upscale shopping and dining in Virginia Highland to funky street life in Little Five Points. Visit major attractions like Zoo Atlanta and Fernbank Museum of Natural History.
Dine at the popular food halls, Krog Street Market and Ponce City Market.
Midtown
Atlanta's Heart of the Arts is Midtown Atlanta. The Arts District is home to Fox Theatre, High Museum of Art, Museum of Design Atlanta, Center for Puppetry Arts, SCAD FASH Museum of Fashion + Film, Alliance Theater and the Atlanta Symphony Orchestra.
Visit the city's "Central Park" — Piedmont Park — or stroll through the gardens at Atlanta Botanical Garden. Visit the website for upcoming events and demonstrations.
Westside
Atlantic Station is a walkable shopping district full of popular retailers, restaurants and entertainment. Visit the website for upcoming events like Wellness Wednesday, Maker's Market and more. Visit the studio of Tiny Doors ATL, Atlantic Station's Artist-in Residence, on the third Saturday of every month from 10 a.m. to 3 p.m. Shop exclusive merch and check out the retired door gallery.
Grab a pint at Monday Night Garage, a local brewery that sometimes offers networking opportunities. This is one of several great local breweries in Atlanta.
Save on Atlanta Attractions
Looking to save money and still have a lot of fun? Here are free and cheap things to do in Atlanta. Get an Atlanta CityPASS to save 44% on prepaid admission to five must-see attractions.
Solo Dining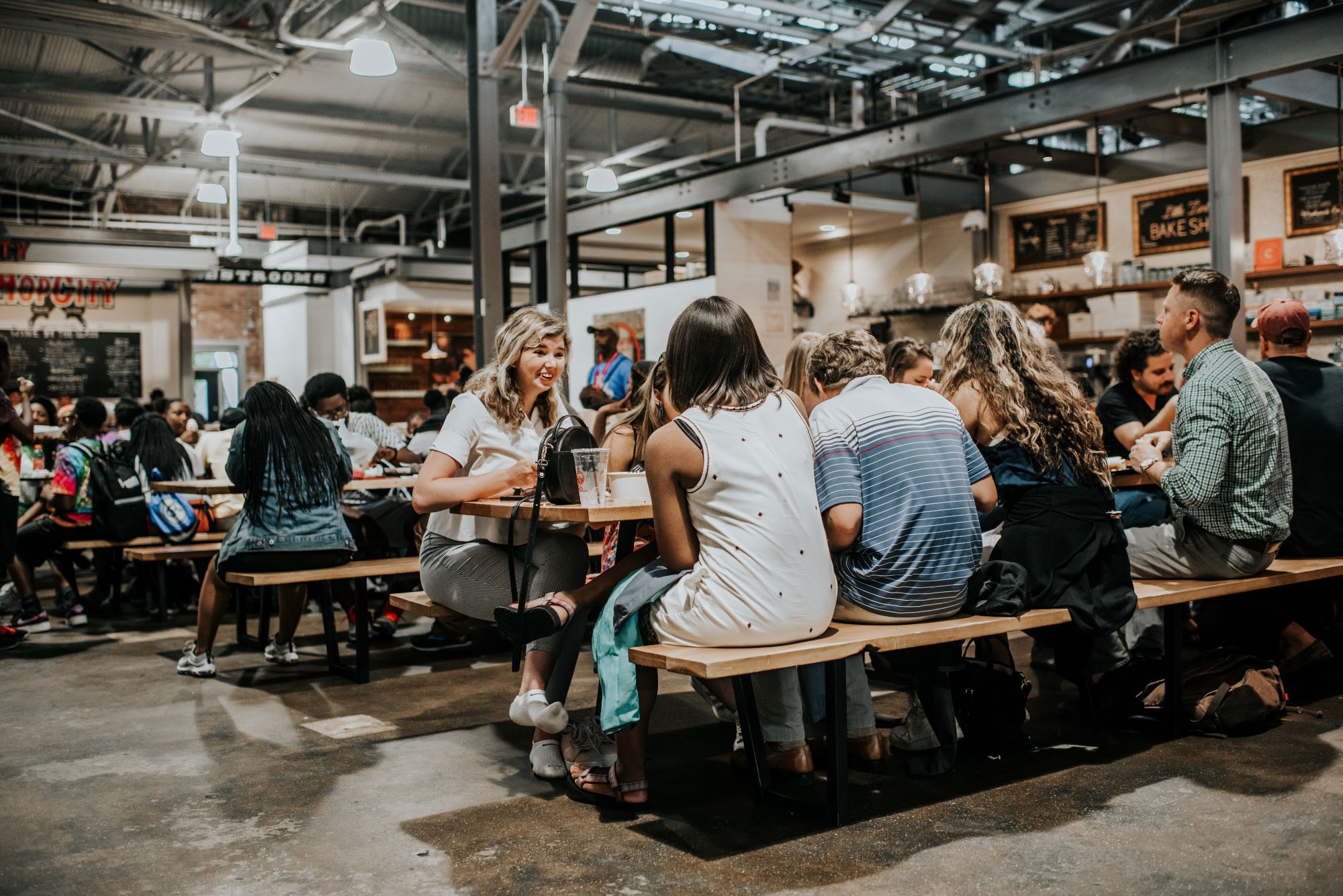 There is no shortage of options for dining solo in Atlanta. Grab a seat in the "living room" at Krog Street Market. Likewise, Politan Row at Colony Square, Chattahoochee Food Works, Ponce City Market and Sweet Auburn Curb Market are popular food halls.
If you have a taste for international cuisine, visit any one of these Atlanta restaurants offering global flavors. Use this ultimate guide to Atlanta bars, breweries and local beers to grab a drink and meet new people.
Use our Atlanta dining guide to search for restaurants by neighborhood or cuisine.
Where To Stay While Traveling Alone in Atlanta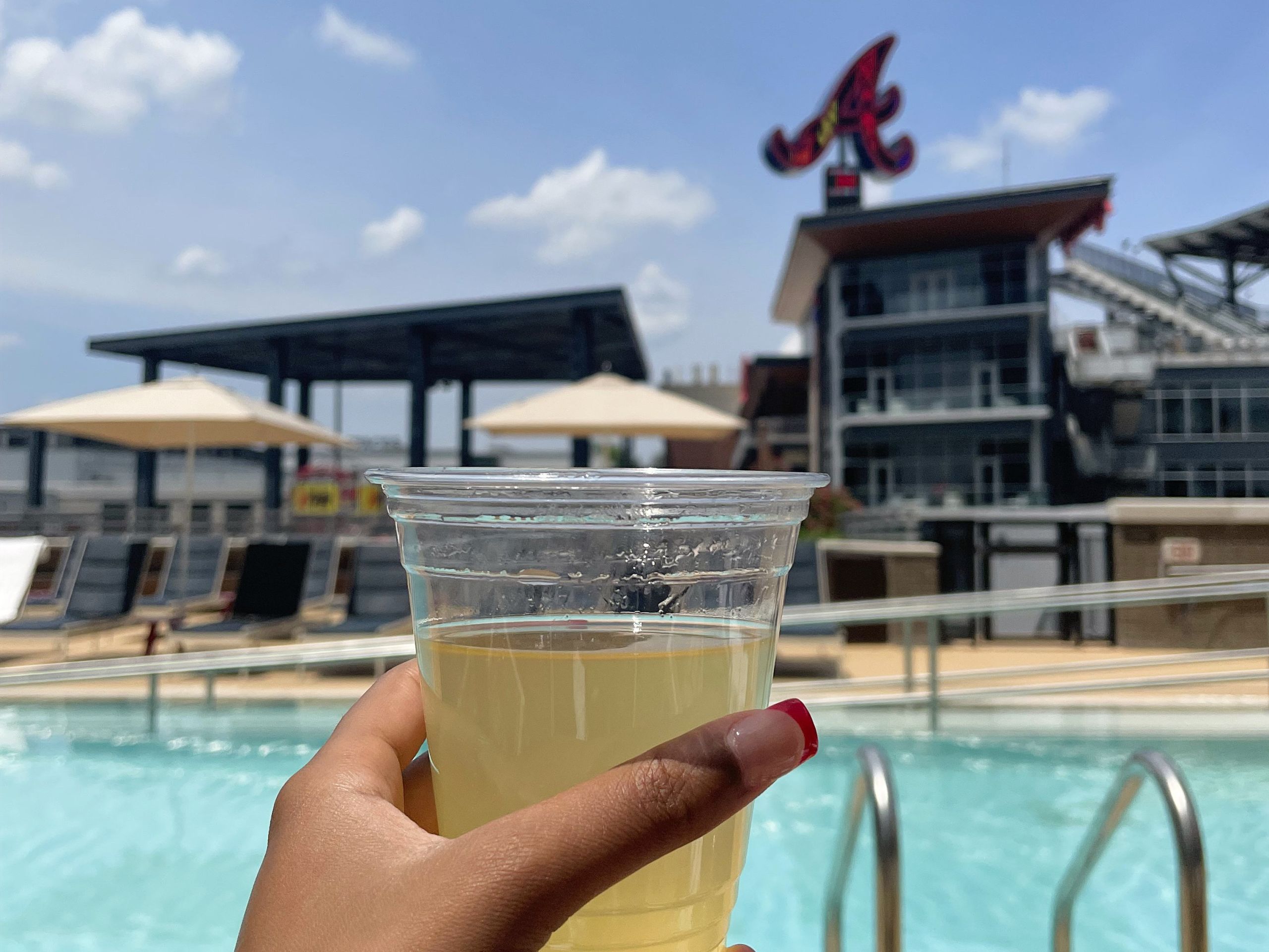 There is something for everyone when it comes to Atlanta hotels. Whether you're here for work or pleasure, your stay can be comfortable and enjoyable. Live the life of luxury in one of these upscale hotels. Dive into the best hotel pools in Atlanta. Take in the best views in the city at these hotels with scenic balconies and amazing views.
There is so much to discover in Atlanta.
Discover More
Get to know Atlanta, and discover the best things to do around the city.