100 Reasons to Visit Atlanta in 2022
There are so many reasons to visit Atlanta in 2022. Atlanta is rich in history and culture. It is a refreshingly diverse city, full of community and inspired with creativity. All of this exists in 136.2 square miles of vibrant, colorful neighborhoods under a grand canopy of trees. Here are 100 reasons to visit Atlanta in 2022.
Atlanta is Hot!
(Just don't call us Hotlanta). We're not talking about the weather. Atlanta is the place to visit, but don't take our word for it. National Geographic Travel named Atlanta one of the 2022 Best of the World Destinations for our cultural and historic achievements. The travel experts at Lonely Planet named Atlanta as the only U.S. city in the Best in Travel list for 2022. Booking.com recognized ATL as a top trending destination in '22 along with shout outs and accolades from others.
Atlanta's Awesome Attractions
Atlanta is home to some pretty terrific attractions that are fun for visitors and residents.
Not-to-Miss 2022 Atlanta Events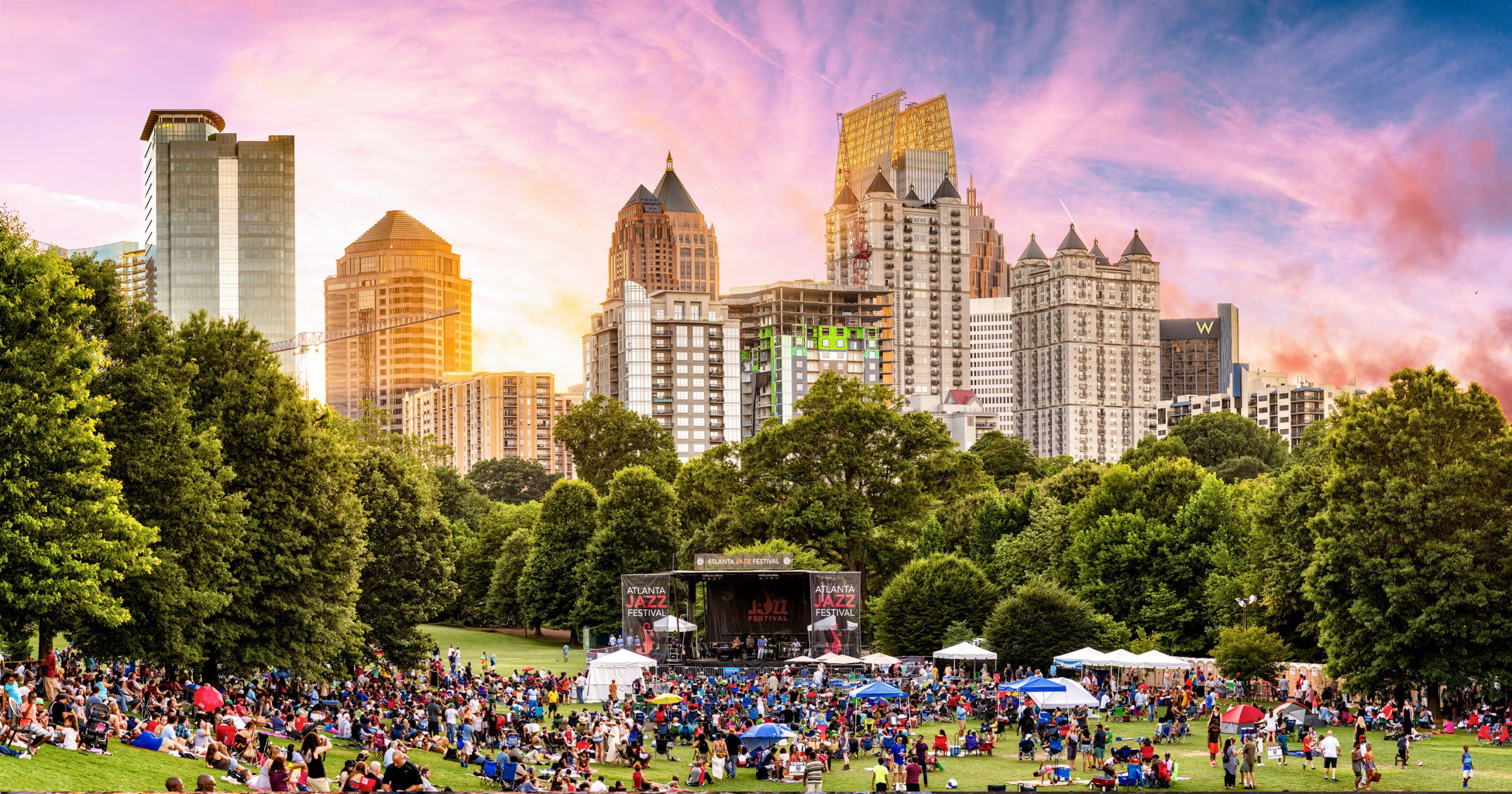 Each new year brings a new list of exciting things to do in Atlanta. These can't-miss events and festivals make 2022 a great year to visit.
Family Fun in Atlanta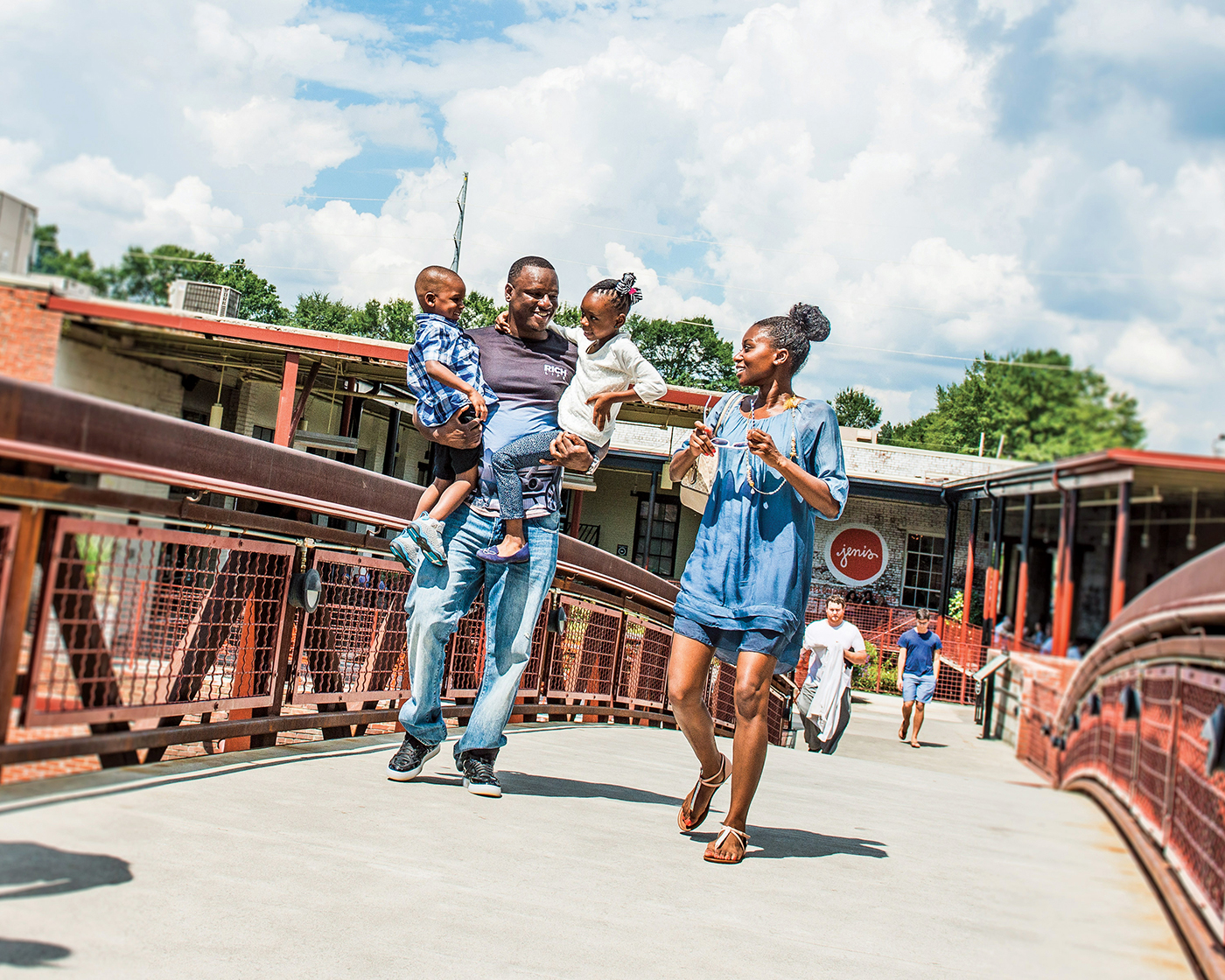 Atlanta is full of unique, educational and just plain fun things to do for the entire family. From The Children's Museum of Atlanta for little ones to Six Flags Over Georgia for teens and everything in between, don't miss our ultimate list of things to do with kids in Atlanta.
Civil Rights Legacy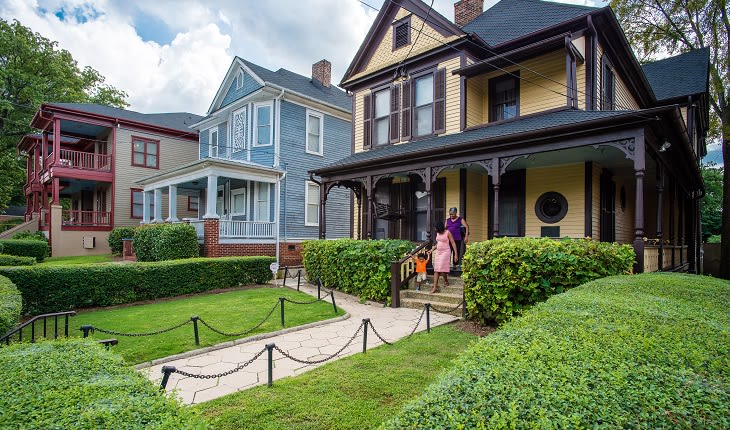 Atlanta is a city steeped in civil rights history and continually on the forefront of social change. In the 1960s Atlanta became an epicenter for the civil rights movement as the birthplace and hometown of Dr. Martin Luther King Jr. Today, you can delve into our civil rights heritage by visiting these historic landmarks.
Black Culture and Excellence
Is it any wonder that a local creative agency would be named Atlanta Influences Everything? With our rich history, it's natural that Atlanta has become the focal point for Black culture and subsequently influences the world in terms of music, fashion, film and beyond.
Be sure to check out our Atlanta Black travel guide before your visit.
Atlanta is for Foodies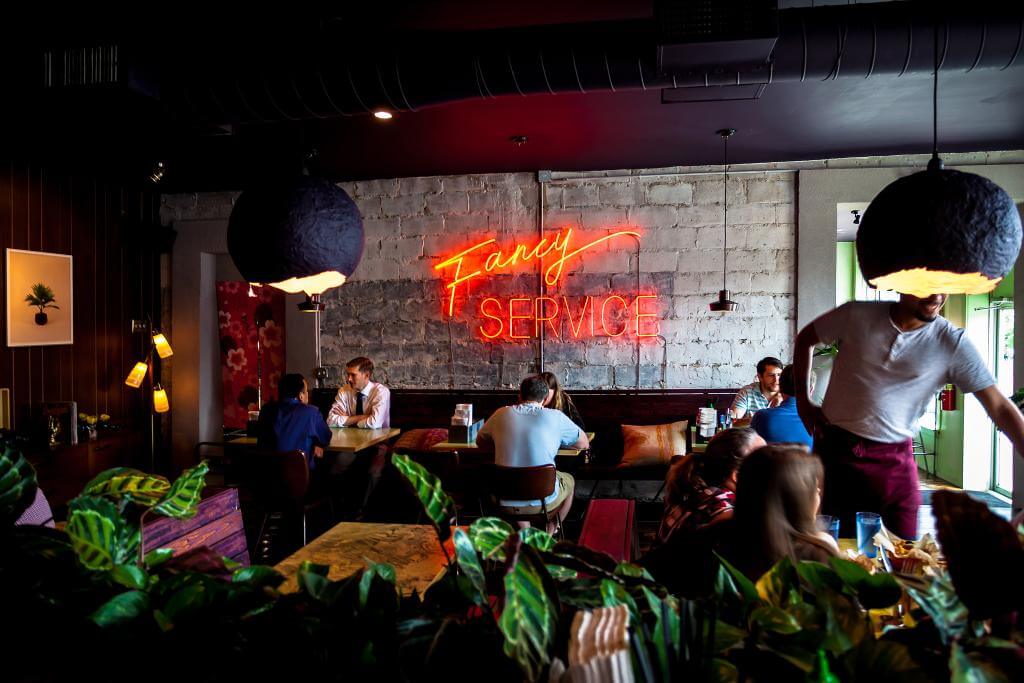 Atlanta's dining scene is worth writing home about.
Atlanta's Art Scene
Atlantans are a creative bunch, passionate about the arts.
Atlanta Entertains
Atlanta is a true hub for entertainment of all kinds. Music and movies are born here.
Atlanta Nightlife
Home to numerous bars and clubs, there is no shortage of nightlife in Atlanta. You'll want to make a night or two on the town part of your Atlanta itinerary.
Atlanta Outdoors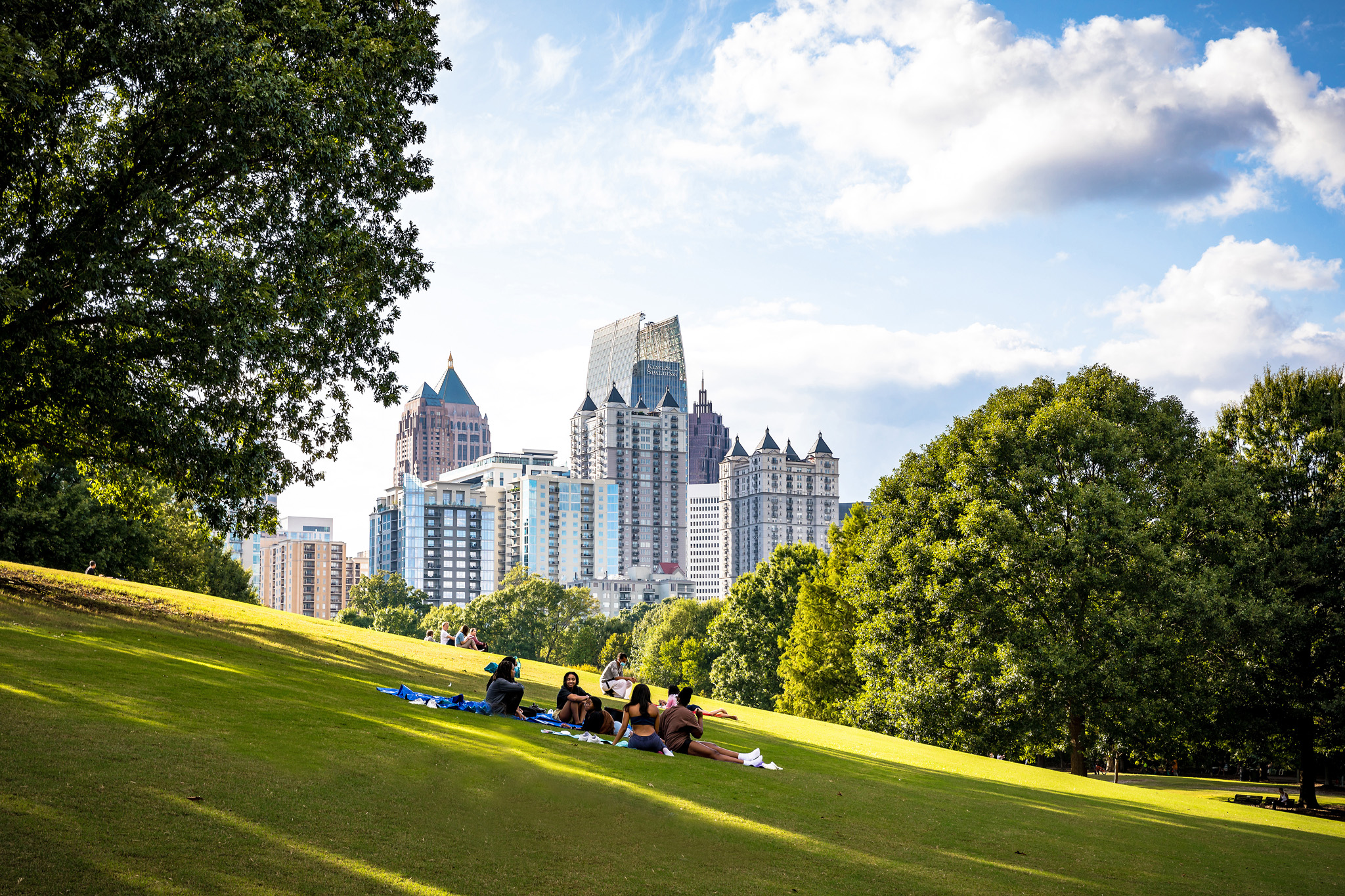 Atlanta is known for its vast green space. In fact, nearly 18 square acres of it lie within the city limits. You'll find plenty of opportunities to walk, hike, run, bicycle, play and more. The city features many great things to do at parks for families and others to exercise, play and enjoy the outdoors. Many Atlanta parks include sports facilities and dog parks.
Hip Intown Neighborhoods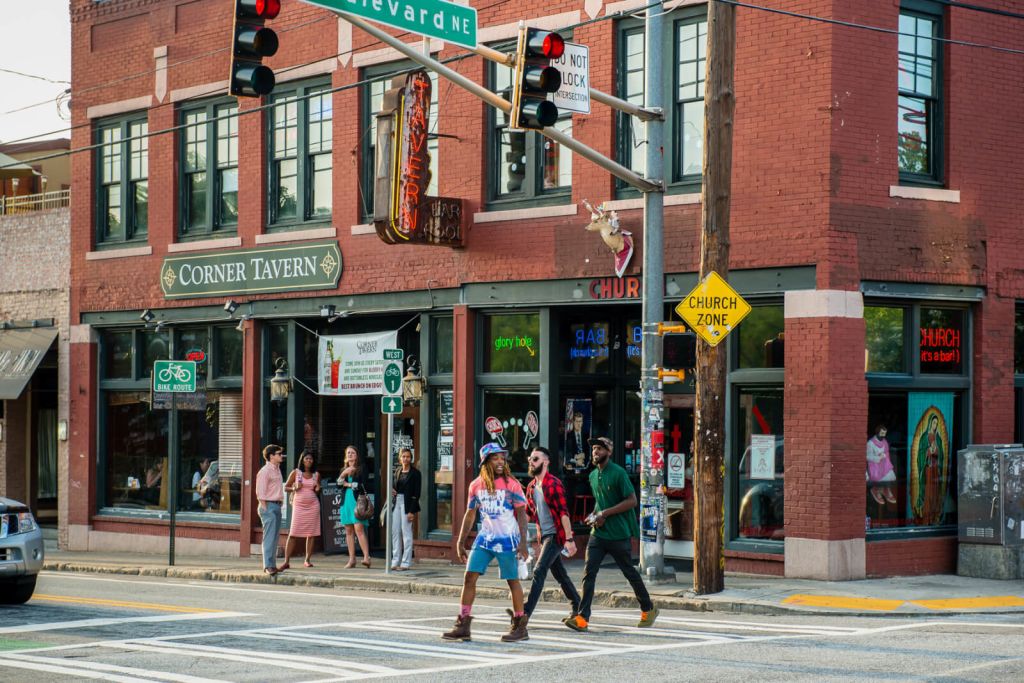 Atlanta is bursting with unique neighborhoods that offer glimpses into the culture of the city. Peachtree Street connects it all, from the convention district Downtown, which includes Centennial Olympic Park, to the modern architecture of Midtown to the sophisticated streets of Buckhead. Likewise, the BeltLine brings together the vibrant Westside, Southside and Eastside.
ATL Gayborhoods and LGBTQ+ Equality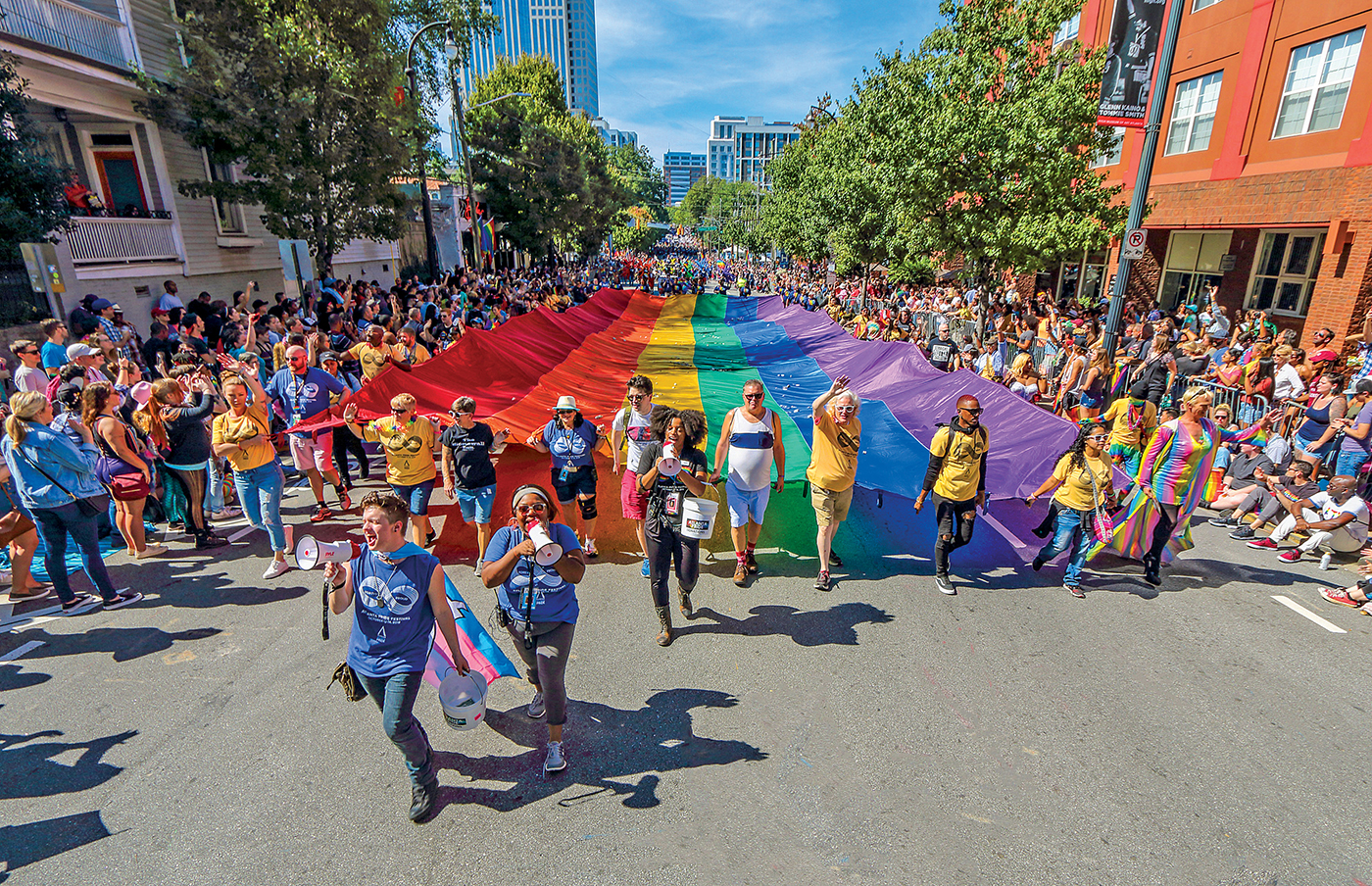 Atlanta has received perfect scores on the Human Rights Campaign's Equality Index recognizing its commitment to LGBTQ+ equality in its policies across the board. Such acceptance and commitment has caused Atlanta to become a popular and vibrant vacation destination for gay travelers.
Unique Atlanta Tours
Atlanta offers unique tours and sightseeing. See the city like you've never seen it before. Visit historical destinations or tour through the lens of your favorite hobby.
Great Shopping
From unique shops and indie boutiques to upscale brands, you can find them all in Atlanta. Check out our guide to shopping in Atlanta.
Atlanta Sports Year-Round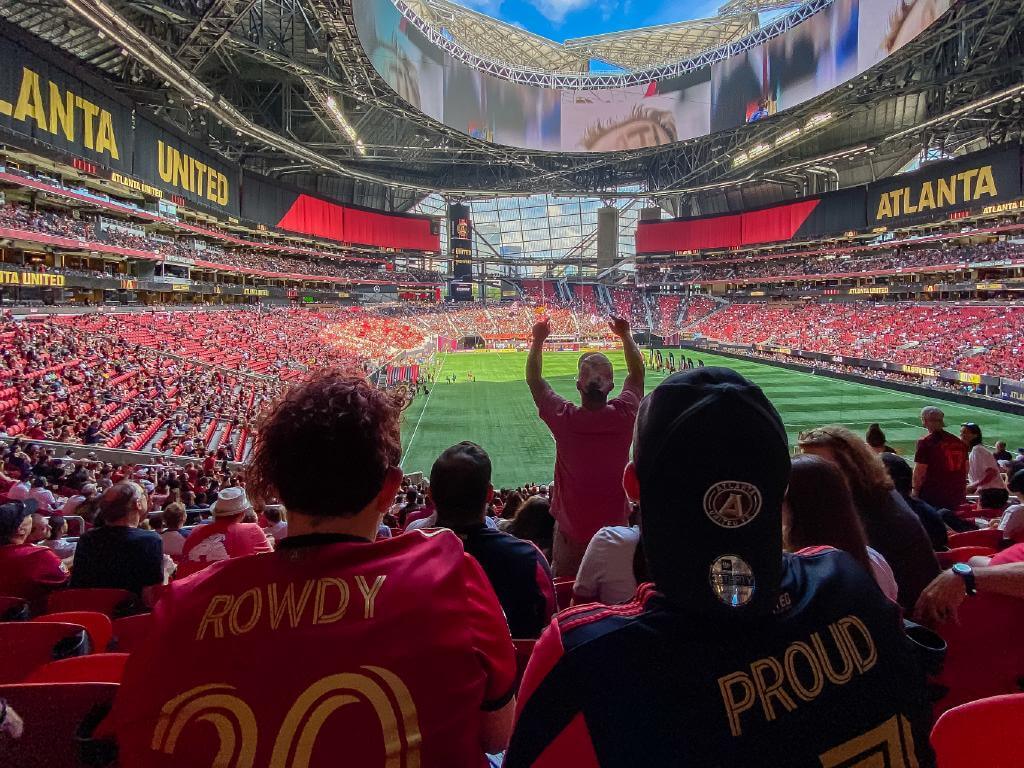 Atlanta sports provide year-round, live entertainment for thousands of fans.
Reasons for All Seasons
There are reasons to visit Atlanta any time of year. Here are a few highlights by season.
Winter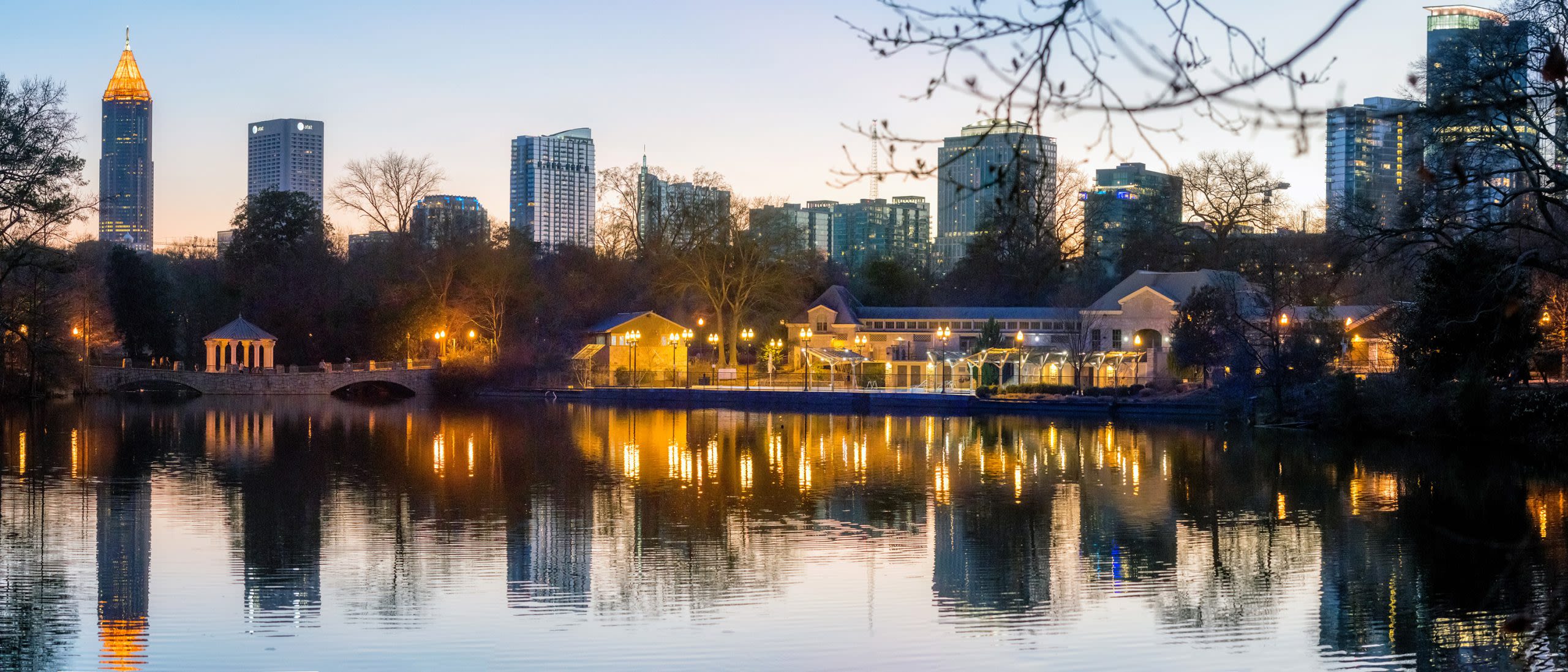 The South welcomes winter with open arms. Atlanta is packed with good times and great experiences for the season. Of course the holidays offer up events such as holiday lights displays, Miracle on Peachtree events, but also ice skating, winter dining and other unique experiences. Check out our ultimate guide to winter in Atlanta.
Spring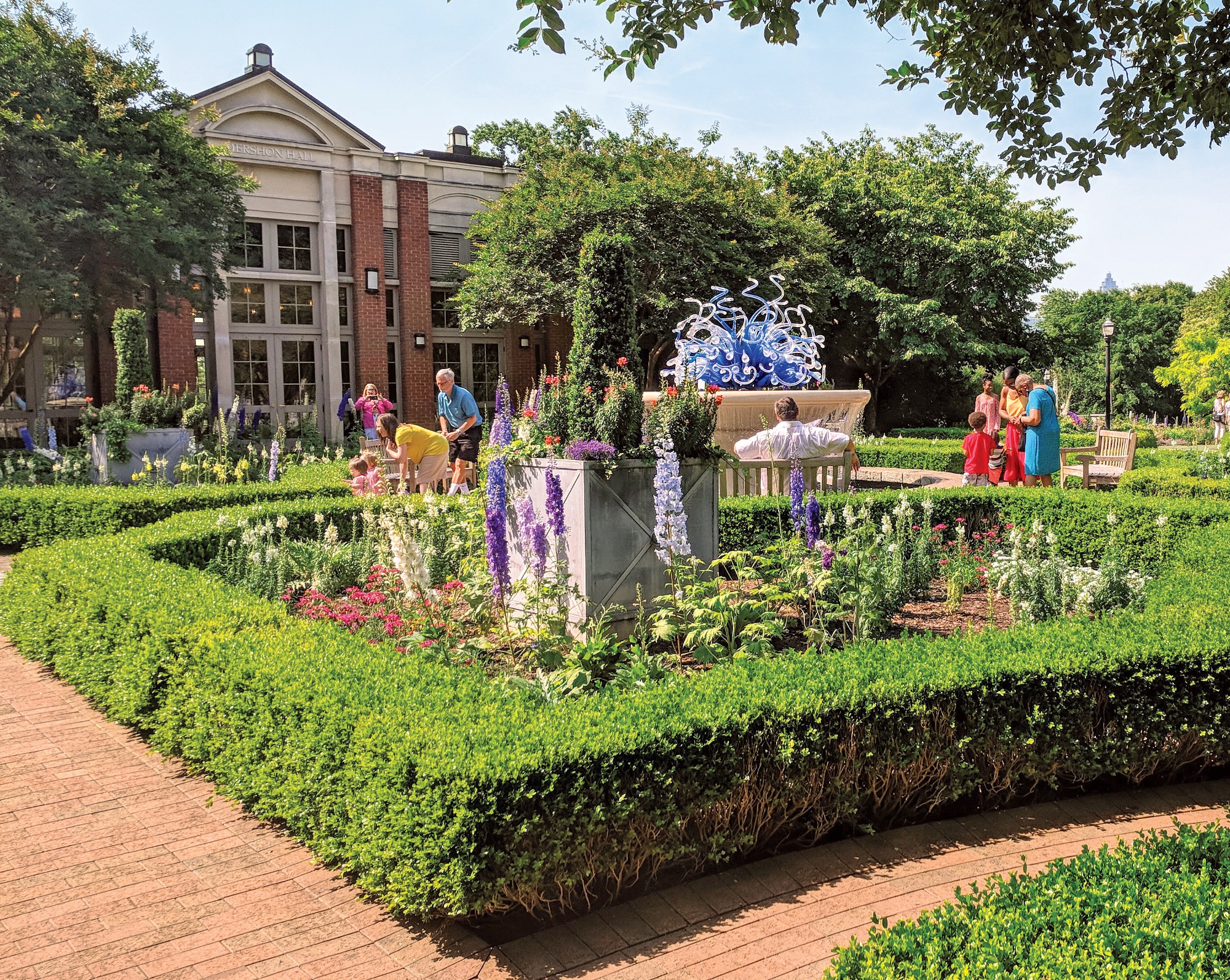 During spring, we watch the dogwoods blossom and welcome new growth. It's a great time to visit Atlanta Botanical Garden to see the flowers bloom, Shoot the Hooch, stick to shore at Chattahoochee Nature Center or visit one of these great spring festivals in Atlanta.
Summer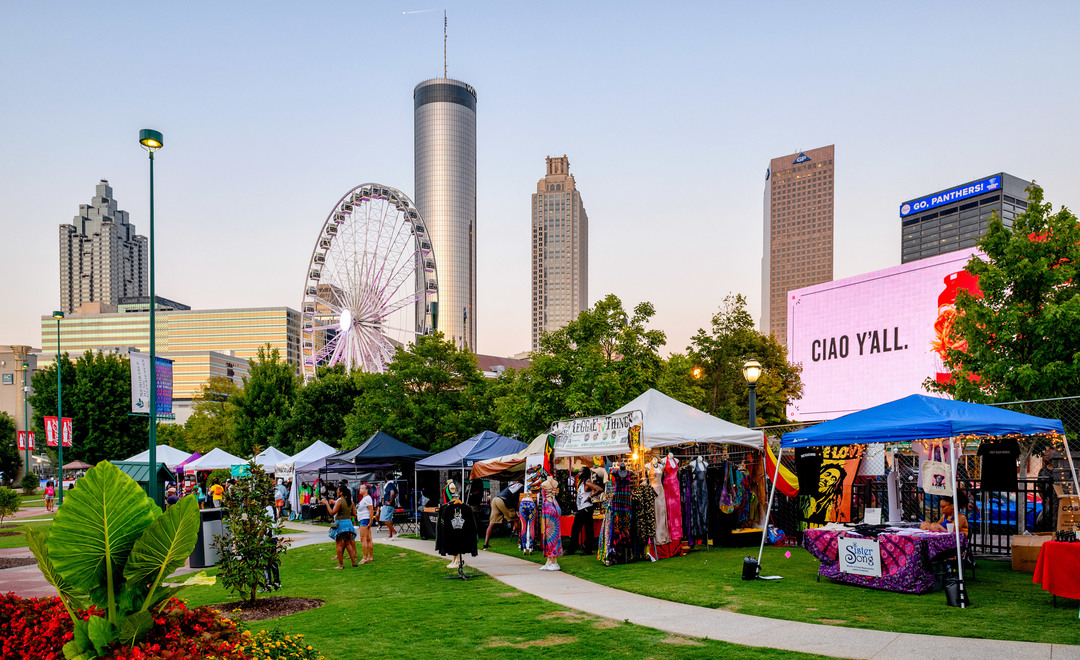 A highlight to the long days of summer is the Peachtree Road Race, an Atlanta tradition. In addition, summer welcomes a plethora of great music and food festivals. When the heat and humidity are high, summer calls for air conditioning, and what better way to enjoy that than with a visit to iconic Atlanta attractions.
Autumn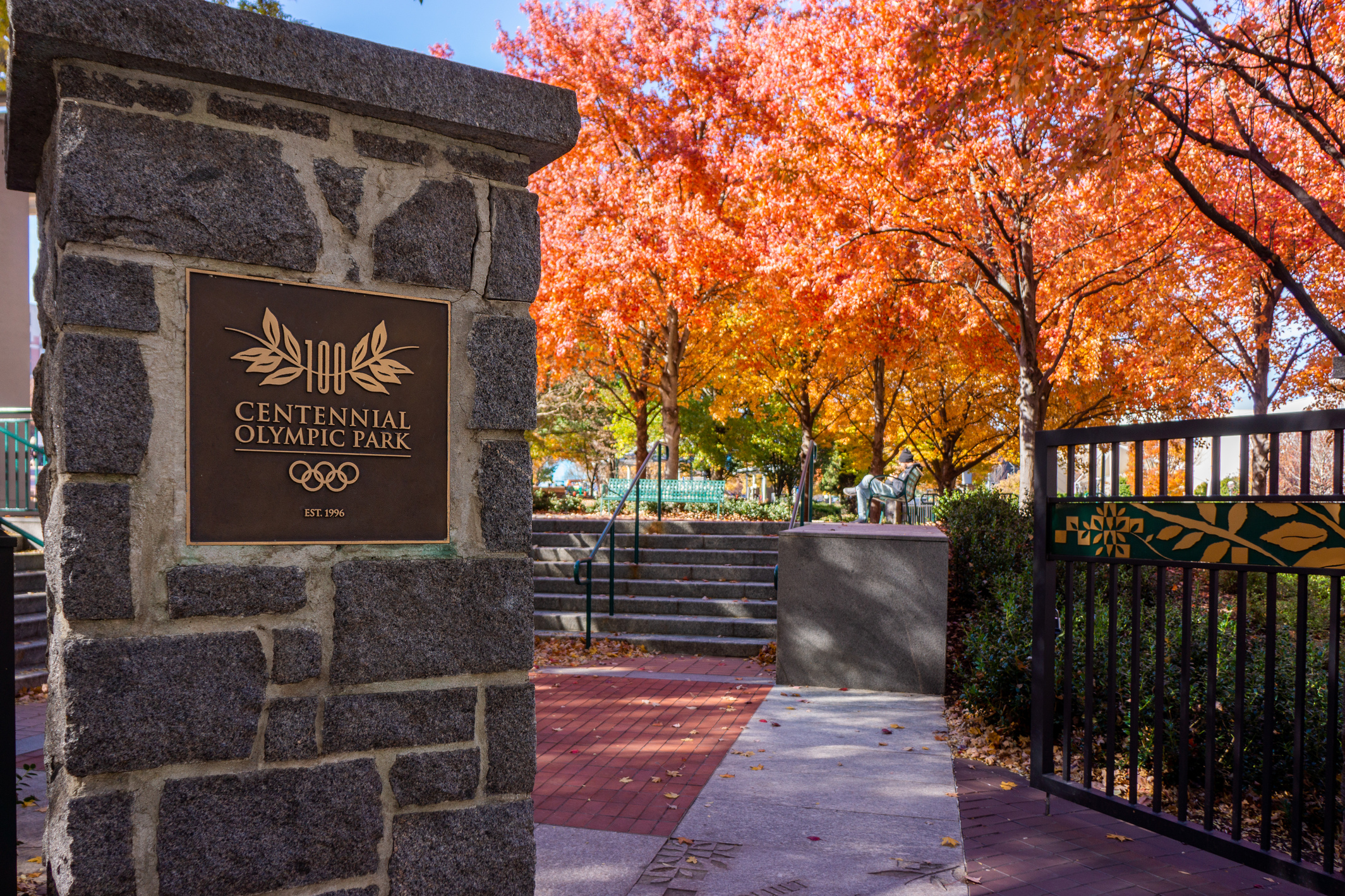 One of the biggest reasons to visit Atlanta in the fall is to enjoy beautiful fall colors while doing all the seasonal festive things. Take a day trip to go apple picking (or pumpkin patching) or welcome the return of the South's favorite sport, college football, with a visit to the Chick-fil-A College Football Hall of Fame.
Where to Stay in the A
Atlanta has welcomed some great, new hotels into its fold in the past year, which is awesome news for visitors. Looking for an upscale but hip vibe? Check in to the Epicurean Atlanta in the Buckhead area. If you're looking for something a bit more historic, try the boutique Wylie Hotel with easy BeltLine access and other amenities. There are amazing hotels in each neighborhood to relax and unwind.
Regardless of what type of accommodation you are looking for, our hotel tool will help you locate the perfect place to stay, with options to filter by neighborhood, type of hotel and more. And we've done some of the work for you if you're looking for a stay with an epic view.
Easy Peasy to Get to ATL
Atlanta is easy to get to for any traveler in the U.S. and internationally. It makes an epic road trip destination from any direction
Atlanta Welcomes Everyone
Here in the A, "y'all" means all. We've given you many reasons to visit Atlanta in 2022, but here's one more. We want to show you a little Southern hospitality. Atlanta represents community and collaboration, and we're ready to welcome you.
Discover More
Get to know Atlanta, and discover the best things to do around the city.