Things To Do in Atlanta This Weekend
Note: Many attractions and events are requiring masks for the safety of customers and employees. See the full list of weekend events here.
Here's what's going on in Atlanta this weekend, Jan. 21, 22 and 23.
Calling all Pirates
Saturday is Pirate Day at Fernbank Museum of Natural History. Meet members of the Atlanta Pirate and Wenches Guild, enjoy pirate-themed crafts and test your skills with fun games. 10 a.m. -1 p.m.
Obama Portraits Tour Open at High Museum
Kehinde Wiley's portrait of President Obama and Amy Sherald's portrait of the former First Lady are on view at the High Museum of Art through March 13. The Obama Portraits Tour features audio-visual elements, Portrait Gallery-led teacher workshops, curatorial presentations and a richly illustrated book.
NBA's Atlanta Hawks Host Miami Heat
The Atlanta Hawks face the Miami Heat at 7:30 p.m. Friday at State Farm Arena. If college basketball brings out the fan in you, note that the Georgia State University (GSU) Panthers play Coastal Carolina at 2 p.m. Saturday on the GSU campus.
RoleCall Theater Presents Hot Chocolate New Play Festival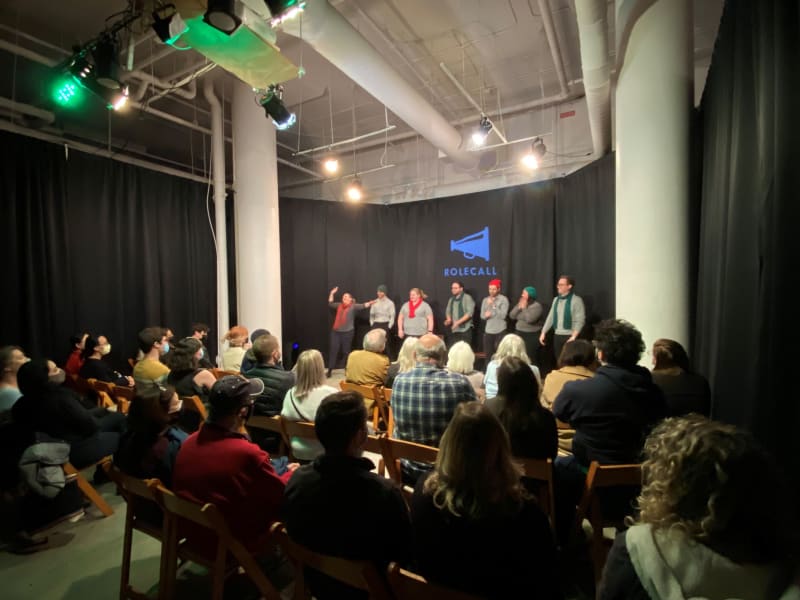 RoleCall Theater, the independent theater at Ponce City Market producing short-format plays and films written, directed and starring Georgia talent, presents new productions this January and February. This weekend, Thursday through Saturday, the play is "The Poet, the Spy & the Dark Lady" by Emily McClain. Starting at 7 p.m., the reading will take place on Ponce City Market's third floor trestle, the covered breezeway connecting the property to the Atlanta BeltLine.
Need a Laugh? Head to Shakespeare Tavern
Two sets of twins, one case of mistaken identity and a nun walk onto the stage. No, it's not the start of a joke, but it is hilarious. "The Comedy of Errors" takes Shakespearean funny to such slaphappy heights, you'll be dizzy with laughter. This tale of the merchant twins Antipholus and their attendant twins Dromio is full of errors, upsets and fun. It's all happening, through Feb. 6 at Shakespeare Tavern. If you plan on going, check the website for contingencies regarding COVID. You must be masked and vaxxed to attend.
PRISM: Winter Lights Still Open
PRISM: Winter Lights is an art exhibition displaying light-based works by national and local artists. This year, PRISM expanded to a second Downtown location and has artwork installed at Peachtree Center in addition to Woodruff Park. These free and public art experiences are on display through Jan. 31.
Ice Skating in the A
Ice skating at Park Tavern is available until Feb. 21. Lace up, Atlanta.
This article updates weekly with brand new things to do in Atlanta for the weekend, so feel free to bookmark it for next weekend. For more weekend events, check our calendar.
Discover More
Get to know Atlanta, and discover the best things to do around the city.