Things To Do in Atlanta This Weekend
Note: Many attractions and events are requiring masks for the safety of customers and employees. See the whole list of weekend events here.
Here's what's going on in Atlanta this weekend, Sept. 17, 18 and 19.
Elevate Atlanta Celebrates Art in Buckhead This Weekend.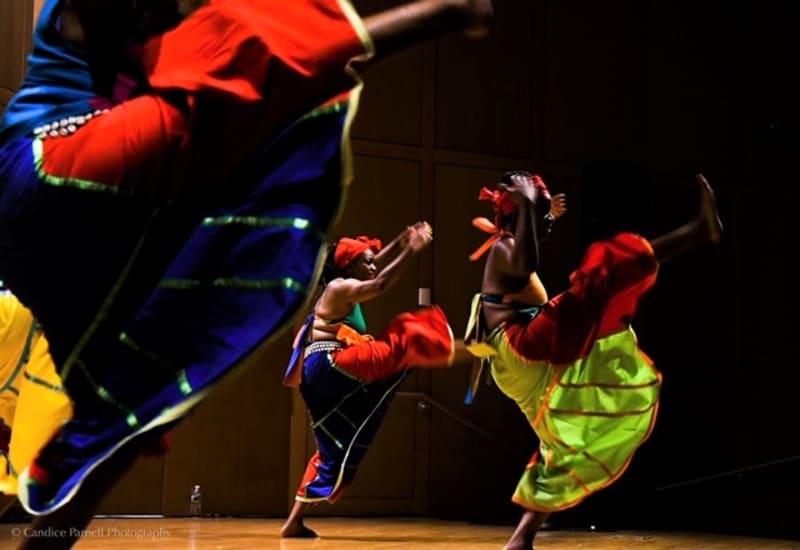 ELEVATE: REOPEN, REIGNITE & RECONNECT takes place on weekends through Oct. 31. This coming weekend, Sept. 17-19, Buckhead is where you will find it. In partnership with art galleries, museums, theaters, performance venues, restaurants and bars, the public art festival is here to ignite interest in arts and cultural events in communities across Atlanta, from Buckhead to Downtown and Old Fourth Ward to West End.
This year's ELEVATE Atlanta Art Festival is different from past years. The festival expanded to two months – eight weekends in eight different neighborhoods. In addition to promoting community happenings such as festivals, Elevate events also include curated and produced events. It's a gift to the city, so mask up and find your inner artist.
Among this weekend's events are:
Friday: Parking Day at Lenox Square, 11 a.m. – 2 p.m.
Lenox Square's parking lot will become a wooded wonderland, complete with a patchwork of pop-up parks. This global project temporarily converts parking spaces into creative places for art, play and activism. The event is sponsored by Liveable Buckhead. Find Lenox Square at 3392 Peachtree Road.
Saturday: Indie Craft Experience Outdoor Craft + Vintage Market, 11 a.m. – 5 p.m.
Shop the market, then celebrate National Dance Day. Enjoy a lantern-making workshop and giant puppet dance party, then have the time of your life while watching Dirty Dancing with a picnic. The Lawn at Uptown, 2400 Garson Drive NE
Sunday: Idle Crimes & Heavy Work Dance Performance, 4 – 6 p.m.
Witness a powerful, interactive dance performance and dialogue by Giwayen Mata and Moving Our Stories exploring the history of Black women's incarcerated labor, resistance and restoration in Georgia.
ELEVATE Atlanta is presenting this event in partnership with the Atlanta History Center, 130 West Paces Ferry Road. Please reserve your tickets HERE.
For this weekend's lineup, here's your guide.
Theatrical Outfit Returns to Live Performances with 'An Iliad'
Has anything really changed since the Trojan War? Creators Lisa Peterson and Denis O'Hare have reimagined Homer's tragic poem, "The Iliad," with theatricality and dark humor. Theatrical Outfit returns to the stage with its first live production in nearly 18 months – "An Iliad." Audiences will be taken on a fantastical journey nearly 3,000 years in the making. "An Iliad" runs at Balzer Theater at Herren's through Oct. 10, 2021.
Woodland Spirits Conjure Up Fun at Fernbank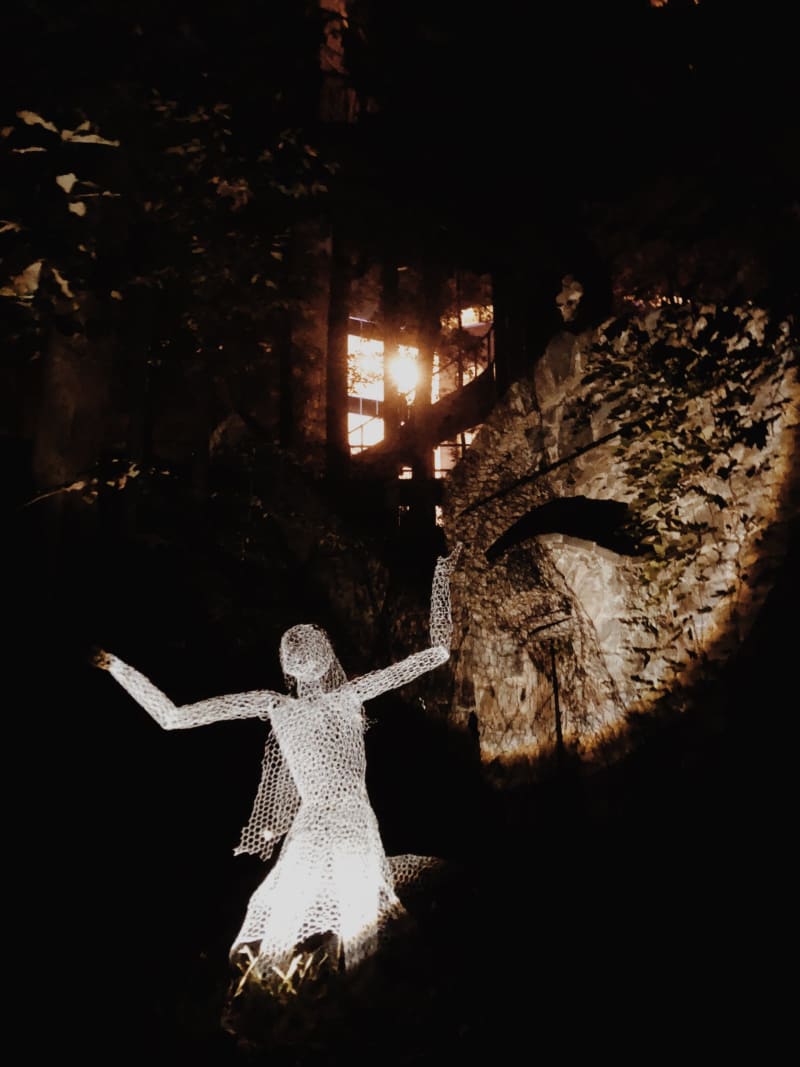 Take a walk on the supernatural side of science as ghostlike figures creep out of the shadows and otherworldly creatures seemingly grow out of the ground during Woodland Spirits at Fernbank Museum of Natural History. The annual outdoor Halloween experience returns Sept. 18 and runs through Nov. 7. New this year, Nocturnal Activity, a special exhibit, examines the unique characteristics and survival strategies of real creatures of the night.
Shakespeare Tavern Playhouse Presents the Shakespeare Binge Fest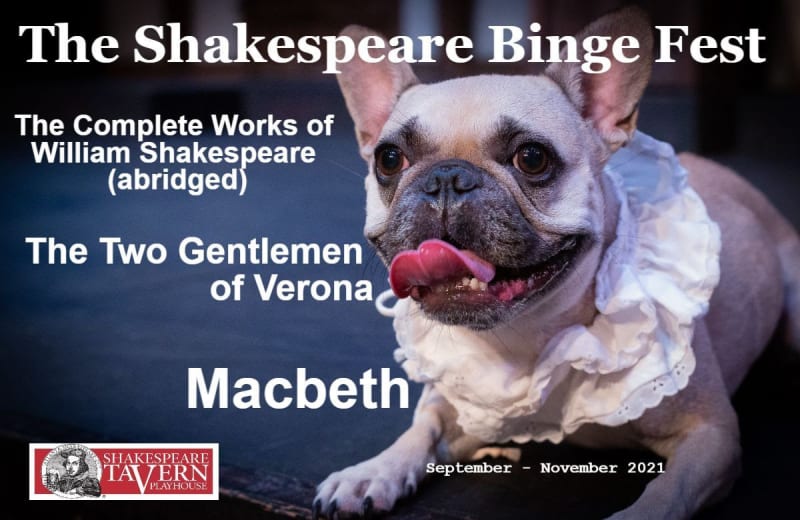 The Shakespeare Binge Fest is a three-month long celebration including "The Complete Works of William Shakespeare," a high-speed romp through all 37 of the Bard's plays (and 154 sonnets) in two hours. Sept. 18 – 26. Oct. 3, 9, 14 and 15; and Nov. 5, 14, 18 and 20. Another part of the Binge Fest features "Two Gentlemen of Verona," one of Shakespeare's funniest plays. Oct. 1, 2, 7, 8, 10, 16 and 17, and Nov. 4, 7, 13, 19 and 28. The final part of the Binge Fest brings "Macbeth" to the stage. One fateful evening, three weird sisters greet Macbeth and Banquo with visions of what could be. Oct. 23-31 and Nov. 6, 12 and 21.
Drink A Toast to Hispanic Heritage Month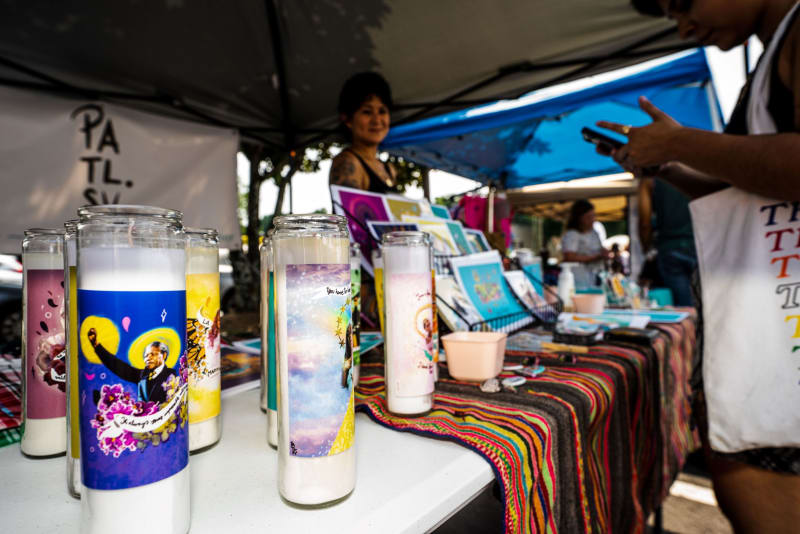 Second Self Beer Company teams up with My Abuelas Food and VeganX to invite you to Bien Vegano Market to celebrate Hispanic Heritage Month. Sunday from 1 to 5 p.m. enjoy a beer and browse the market featuring 60 vendors offering vegan food, arts & crafts, and snacks.
Discover Atlanta's Landmarks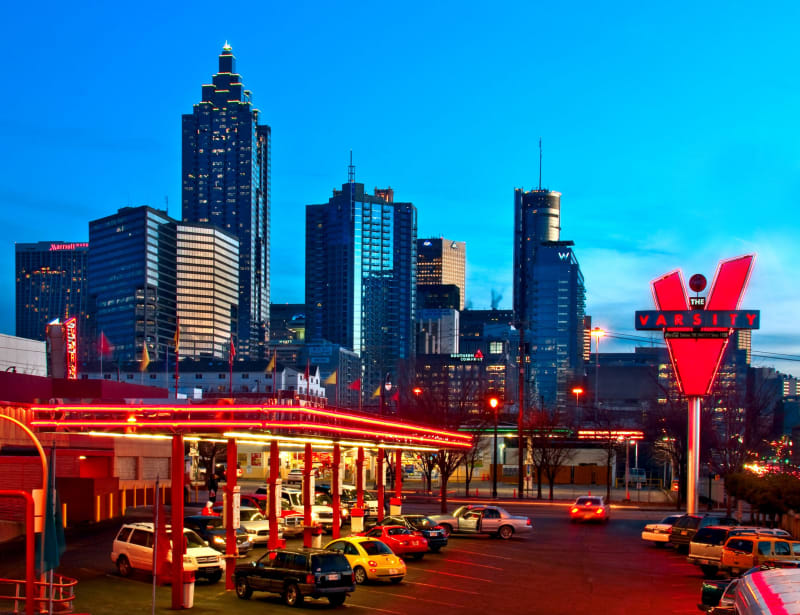 The City in a Forest is a beautiful place, and Atlanta has landmarks that range from awe-inspiring to downright quirky. Here are 44+ top landmarks perfect for taking photos, experiencing and creating memories.
This article updates weekly with brand new things to do in Atlanta for the weekend, so feel free to bookmark it for next weekend.
Discover More
Get to know Atlanta, and discover the best things to do around the city.