Things To Do in Atlanta This Weekend
Note: Many attractions and events are requiring masks for the safety of customers and employees. See the full list of weekend events here.
Here's what's going on in Atlanta this weekend, May 20. 21 and 22.
Celebrate Asian American and Pacific Islander Heritage Month
Atlanta is chock-full of Asian restaurants. What with May being Asian American and Pacific Islander Heritage Month, why not visit one of Atlanta's many Asian restaurants this weekend? Buford Highway offers countless choices. Still not sure what sounds good? Check here for options including Chinese, Japanese, Korean, Thai, Filipino and Vietnamese.
If you have youngsters up to 8 years old, visit the Children's Museum of Atlanta, which is celebrating through Saturday. Kids can learn about botanist Isabella Aiona Abbott, architect Grace La, artist Dong Kingman, and astronauts Sunita Williams and Raja Chari, among others.
Weekend Festivals
Atlanta Field Day
It's not exactly a festival, but it promises to be lots of fun for active adults. Atlanta Field Day is a throwback to grade school, but the games — tug of war, relays races, obstacle courses — are for adults. Find the craziness at Historic Fourth Ward Skatepark on Saturday. Proceeds benefit Bert's Big Adventure, a nonprofit that provides trips to Disney World for children with chronic and terminal illness and their families. Registration to participate closed on Wednesday, but bystanders are welcome to swing by to watch the games, grab food and drinks, and donate to support Bert's Big Adventure.
Atlanta Compassioncon 2022
Grant Park is the site of Atlanta Compassioncon 2022, a festival that aims to develop awareness, education and action around compassion for self, others and the earth. Join the fun Saturday from 11 a.m. to 3 p.m. You'll find music and art, wellness activities, food trucks, a kids zone and mobile health care units. Admission is free.
Atlanta Cycling Festival
The Atlanta Cycling Festival invites everyone who prefers two wheels to four to cycle all around the city through Sunday. There will be events along the way. A few examples: coffee, farm tour and an opening bash. Don your helmet and get pedaling.
Mandela Market Days Holiday Festival
On weekends through July 31, a nonprofit sponsors the Mandela Market Days Holiday Festival. The action takes place in Mozley Park on Martin Luther King Jr. Drive. The outdoor market provides a safe environment for small business owners to sell their products and services
On Stage
'The Merry Wives of Windsor'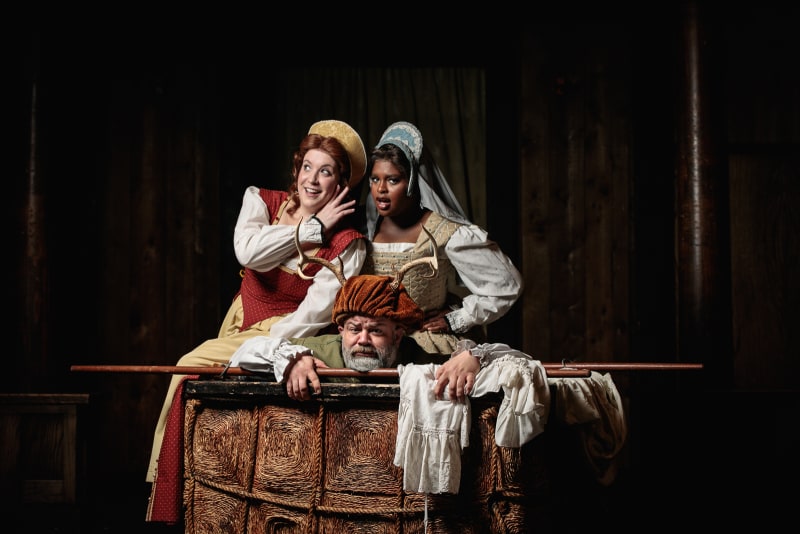 "The Merry Wives of Windsor" plays at Shakespeare Tavern through May 29. Here's a memory refresher: John Falstaff, in Windsor and short of money, decides to woo both Mistress Ford and Mistress Page, prosperous citizens' wives, and sends identical letters to them. Two of Falstaff's discharged followers, Pistol and Nym, reveal this to the husbands, though only the jealous Ford takes real notice. The wives prepare to trick Falstaff. And on it goes.
On Sunday night at 7:30 p.m. at Shakespeare Tavern, it's "THE WAKE, A New Play with Old Irish Songs." Finn O'Conner's old cronies gather one last time to raise a glass to their friend. They'll share more laughs, sing more songs and settle more scores. There's nothing like an Irish wake.
'Roe'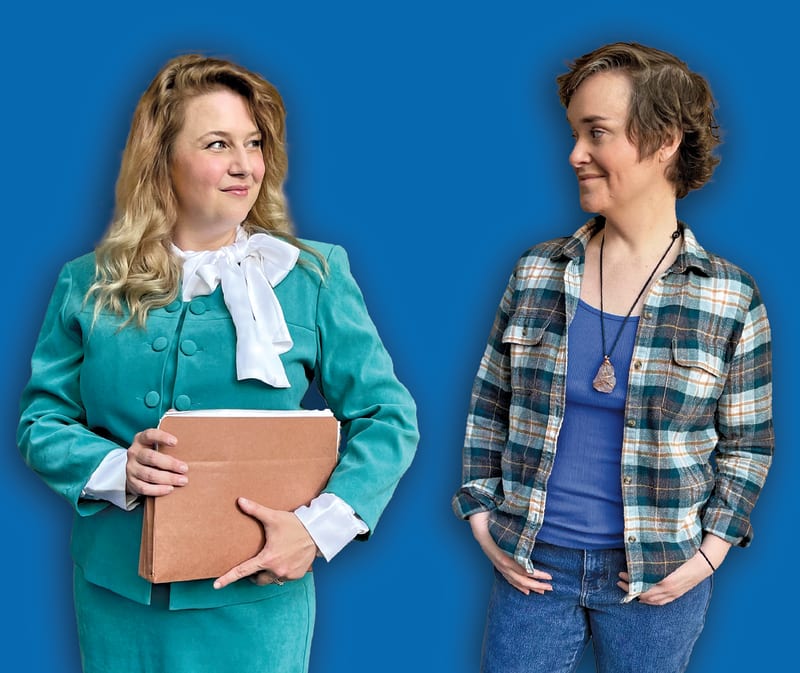 Wednesdays, Thursdays and Fridays through June 12, "Roe" plays on the Horizon stage at the Little 5 Points Community Center. The play reflects the debate over Roe vs. Wade through the personal journeys of Norma McCorvey ("Jane Roe") and Sarah Weddington, the lawyer who argued the landmark case at the Supreme Court.
Origami Exhibit Open at Atlanta Botanical Garden
The delicate nature of folded paper meets the massive stature of metal sculpture during Origami in the Garden through Oct. 16 at Atlanta Botanical Garden.
The traveling exhibition features 18 installations of nearly 70 larger-than-life sculptures inspired by origami – the centuries-old Japanese art of folding paper – created by Santa Fe artists Jennifer and Kevin Box. Throughout the Midtown garden, look for massive sculptures – made from paper and wax fabricated into cast-metal pieces – of flying birds, emerging butterflies, blooming flowers, grazing deer and other flora and fauna themes.
Music and Dance
Kenny Chesney
Kenny Chesney brings his Here and Now tour to Mercedes- Benz Stadium Saturday at 5 p.m. Special guests are Dan + Shay, Old Dominion and Carly Pearce
Dave Matthews Band
Cellairis Amphitheatre at Lakewood is where to hear the Dave Matthews Band perform during their Come Tomorrow tour. The band tunes up Saturday at 7:30 p.m.
Carole King
"Beautiful: The Carole King Musical" takes the Fox Theatre stage Friday, Saturday and Sunday. The Friday performance is at 8 p.m. Saturday brings two performances, at 2 and 8 p.m., and Sunday also brings two performances, at 1 and 6:30 p.m.
Afro House Dance Party
Saturday from 6 p.m. until midnight, Tambor Party and Angolan Afro-House are throwing a dance party at Underground Atlanta.
Illuminarium Features Georgia O'Keeffe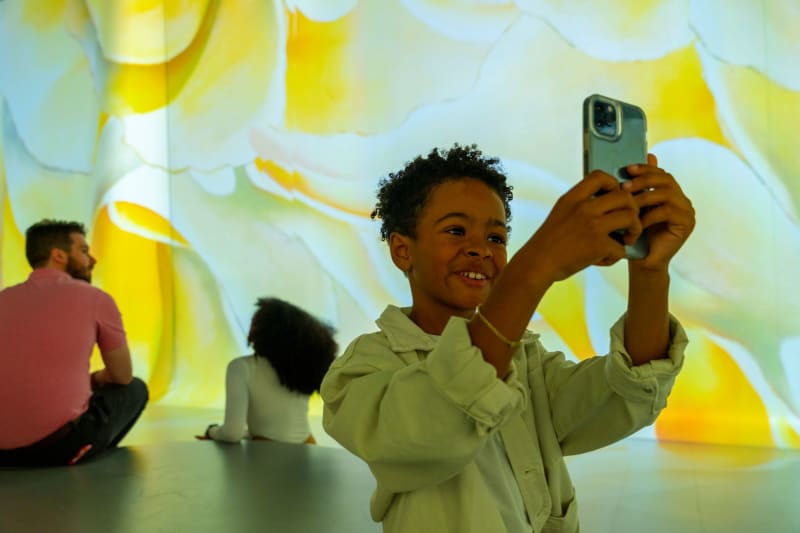 O'KEEFFE: One Hundred Flowers is open through Aug. 31 at Illuminarium. The exhibit takes you on an immersive experience of color, texture, scent and interactivity through the iconic floral paintings of Georgia O'Keeffe. The show brings the beauty of her works to life by amplifying the images.
Take the Family
Atlanta Fringe Festival
Saturday, starting at 10 .m., the Atlanta Fringe Festival brings free, family-friendly performances to Marianna at the Wrecking Bar Brewpub. These performances will include puppetry, storytelling, games, crafts and more, with shows appropriate for children ages 3 and up.
UniverSOUL Circus Flips, Twists and Delights
The circus is in town — the UniverSoul Circus, that is. Find it in the Gray Lot at the old Turner Field through June 5. Newsweek called it the coolest show on earth. What can we add to that? Well, it IS the circus. Buckle up and enjoy the show.
High Museum of Art Features Children's Book Author
The High Museum of Art features a show highlighting the works of children's book author Oliver Jeffers. The exhibit, open through Aug. 7, includes nearly 100 works, some never seen, including original line drawings, sketches and finished illustrations, from 16 of Jeffers's picture books. These include "The Day the Crayons Quit," "The Day the Crayons Came Home" and "The Incredible Book Eating Boy."
Get your Turkey Legs at Georgia Renaissance Festival
The entire family might like to travel back to 16th century England during the Georgia Renaissance Festival, weekends through May 30. The 32-acre village overflows with more than 150 artisan craft shops, 10 stages of entertainment, pubs and taverns. The kids can enjoy carnival games and human-powered rides. The whole family can refresh to the sounds of a dulcimer and also with a roasted turkey leg or fish and chips. Adults in the fam might wash it down with ale.
Art in the A
Atlanta History Center Features Immigrants through the Works of George W. Bush
The Atlanta History Center exhibit, "Out of Many, One," open through July 4, features 43 paintings by President George W. Bush. The paintings represent cultures from nearly every region of the world and speak to the hard work, determination and optimism of the immigrant culture and the spirit of America. May is Asian American and Pacific Islander Heritage Month, and this exhibit includes at least one Asian immigrant, Thear Suzuki, from Cambodia.
High Museum Exhibit Explores Love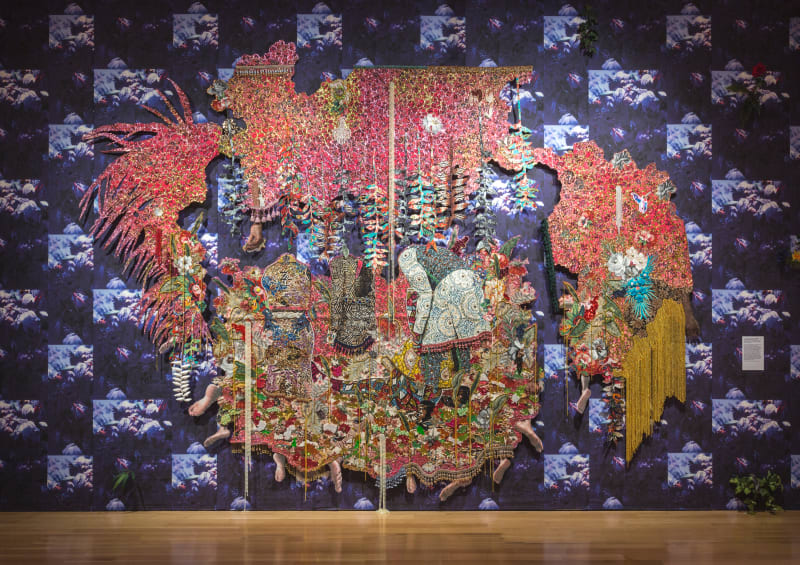 "What is Left Unspoken, Love," the exhibit open through Aug. 14 at the High Museum of Art, delves into the many splendored aspects of love. What is the difference between love and friendship? What is the relationship of love to truth, freedom and justice? Visit the museum and find out.
See Picasso Up Close
Open through June 9 at Pullman Train Yard, "Imagine Picasso: The Immersive Exhibition" presents more than 200 of Picasso's works. It is an experience that has been called "educational, inspiring and completely breathtaking."
This article updates weekly with brand new things to do in Atlanta for the weekend. Feel free to book mark it for next weekend. For more weekend events, check our calendar.
Discover More
Get to know Atlanta, and discover the best things to do around the city.