Things To Do in Atlanta This Weekend
Note: Many attractions and events are requiring masks for the safety of customers and employees. See the full list of weekend events here.
Here's what's going on in Atlanta this weekend, Oct. 22, 23 and 24
Take the Tykes to Boo at the Zoo
One of Atlanta's favorite fall family Halloween festivals, Boo at the Zoo, is back. The event returns for 2021 on Saturday and Sunday, Oct. 23 and 24; Saturday, Oct. 30; and Halloween Sunday, Oct. 31.
On all four days, Boo-goers can sample sweet treats, meet whimsical characters and more. Halloween fun includes the Monster Mash Disco; kids' crafts; themed carnival games; meet-and-greets with strolling characters; and rides on the Candy Thief Patrol-themed Zoo train (train ticket purchase required). 9 a.m. to 3 p.m. Advance timed reservations are required. Masks are required in all indoor areas for ages 2 and up.
Ghastly Dreadfuls: Frightful Fun at Center for Puppetry Arts
The Ghastly Dreadfuls at the Center for Puppetry Arts combines ghost stories, catchy music, gothic aesthetic and grim humor. The show features seven performers. They play instruments in a band, sing, dance, act and operate all the puppets. Though most of the songs and stories are humorous, they represent a broad range of storytelling and styles of puppetry, from the serious and moving "The 11:59" (based on a short story by Patricia C. McKissack about a former Pullman porter who hears the ominous whistle of an infamous ghost train) to a fantastically silly graveyard dance set to Saint-Saëns' "Danse Macabre." Adults only. COVID rules strictly followed. Oct. 13-31.
Elevate Atlanta Celebrates Art in Southeast Atlanta This Weekend
ELEVATE: REOPEN, REIGNITE & RECONNECT takes place on weekends through Oct. 31. This weekend, Oct. 22-24, Southeast Atlanta is where you will find it. In partnership with art galleries, museums, theaters, performance venues, restaurants and bars, the public art festival is here to ignite interest in arts and cultural events in communities across Atlanta, from Buckhead to Downtown and Old Fourth Ward to West End.
This year's ELEVATE Atlanta Art Festival is different from past years. The festival expanded to two months – eight weekends in eight different neighborhoods. In addition to promoting community happenings such as festivals, Elevate events also include curated and produced events. It's a gift to the city, so mask up and find your inner artist.
Highlights this weekend are:
Friday. Joy and Movement mural by Mark Leibert
Mark Leibert's mural is an homage of sorts to the family that owned the former Ray's Grocery, once a hub of activity in the Grant Park neighborhood. The mural includes a QR code that will evolve over time with narratives from current residents and opportunities for youth and seniors to get involved in the community. Intersection of Grant and Little streets
Saturday. Picnic in the Park
Start the day with DJ Rev Lee providing workout vibes and picnic sounds. The Al Smith Jam Session has assembled some of Atlanta's best musicians including Rae Evans and special guests playing jazz, funk, R&B, soul and more. Synchronicity Theatre is presenting "Three Little Birds," a musical with words and music by reggae legend Bob Marley. Masks required. Phoenix II Park, 141 Martin St.
Sunday. Ruby Velle and the Soulphonics with Algebra Blessett in concert at Westside Park. 2-5 p.m.
Join us for the funk and Stax-style Southern soul of Ruby Velle and the Soulphonics. Add an eclectic mix of pop, hip-hop and R&B with singer-songwriter Algebra Blessett. Westside Park, 1621 Johnson Road NW
For this weekend's lineup, here's your guide.
The FANTAstic Halloween Takeover at World of Coca-Cola on Tap Throughout October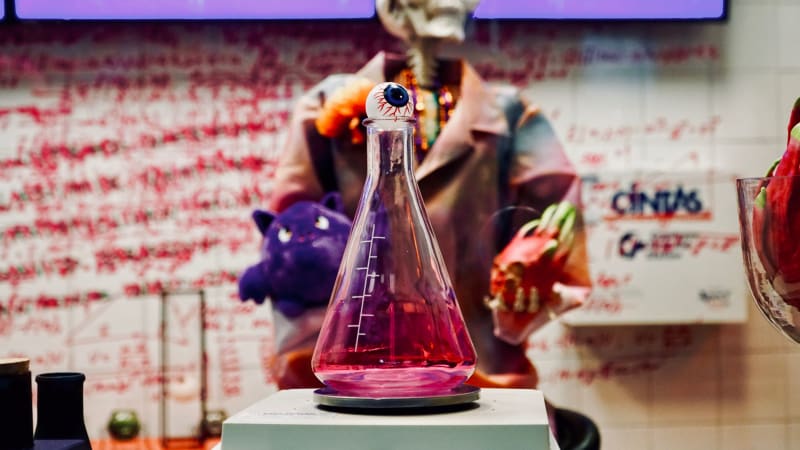 This October, World of Coca-Cola is inviting families and friends to take part in the attraction's first-ever Halloween takeover. Offered all month long with special activations on Saturdays and Sundays, the eerie experience includes a scavenger hunt to find a mystery Fanta flavor, an after-hours event for adults, ghostly performances and more Guests are encouraged to get in the spooky spirit by wearing their best family-friendly costumes and looking out for festive frights and fall features among World of Coke's regular exhibits and experiences. FANTAstic Halloween is included as part of every general admission ticket in October.
Haunted Hunt for a FANTAstic New Flavor. The FANTAstic Flavor Hunt challenges guests to search for hidden QR codes throughout World of Coca-Cola, each one a clue to a mysterious new Fanta flavor hitting shelves soon. The journey concludes in Taste It! where guests can unearth the secret and sample the latest Fanta flavor before it launches in 2022.
All the Treats, None of the Tricks. No ghoul goes thirsty, as Coca-Cola Freestyle serves three limited-edition mixes: Fanta Grape Goblin, Fanta Orange Jack-O-Lantern and Fanta Strawberry Scary Skull. Even more Fanta flavors are available on the Taste It! fountains, and seasonal concoctions can be sipped at the beverage bar.
Bottling Up Frightful Concoctions. The Bottle Works exhibit has been abandoned – or has it? Fans who dare to enter may encounter playful skeletons. On weekends, the mad scientist Dr. FANTAstic transforms the bottling plant into his personal lab. The doctor is mixing up something frighteningly delicious – peek inside to get a firsthand look at the creation of Coca-Cola's most mystical drink yet.
Surprises and Disguises to Spare. Around every corner, fans will discover spooky surprises – from beastly backdrops for freaky photos, to ghoulish tales and live dance performances by costumed characters. Inside the Scent Discovery exhibit, guests can sniff and guess seasonal aromas that recall memories from Halloweens past and set the stage for unique flavors inside Taste It!
FANTAstic Halloween After Dark. On Oct. 14, World of Coca-Cola will open its doors for its first-ever, adults-only event from 7 to 10 p.m. The event will feature a DJ spinning spook-tacular tunes, dramatic Halloween-themed entertainment and a full bar with a "FANTAstic Halloween" specialty cocktail. Food will also be available for purchase. Tickets cost $35 and include two drink tickets for wine or beer. Costumes are welcome, and face coverings are required except in spaces designated for eating and drinking. Masks that fully cover the face and weapon-like props are not permitted. Guests must be 21 years or older to attend.
Antarctic Dinosaurs Rule the Day at Fernbank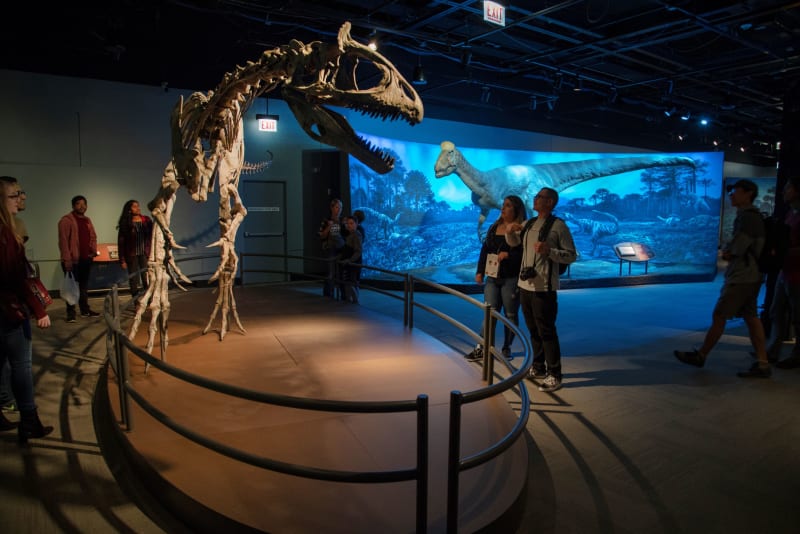 Open through Jan. 2, 2022, the Antarctic Dinosaurs exhibit at Fernbank Museum of Natural History transports you back 200 million years to discover what life was like in Antarctica. The exhibit guides you through what was once a lush, thriving continent. Discover fossils from four Antarctic dinosaur species, including the 25-foot long Cryolophosaurus, and get hands-on experience with real tools to learn how paleontologists carefully extracted fossils from the now frozen landscape.
Also at Fernbank, you can take a walk on the supernatural side of science as ghostlike figures creep out of the shadows and otherworldly creatures seemingly grow out of the ground during Woodland Spirits. The annual outdoor Halloween experience runs through Nov. 7. New this year, Nocturnal Activity, a special exhibit, examines the unique characteristics and survival strategies of real creatures of the night.
Discover Atlanta's Black Cultural Events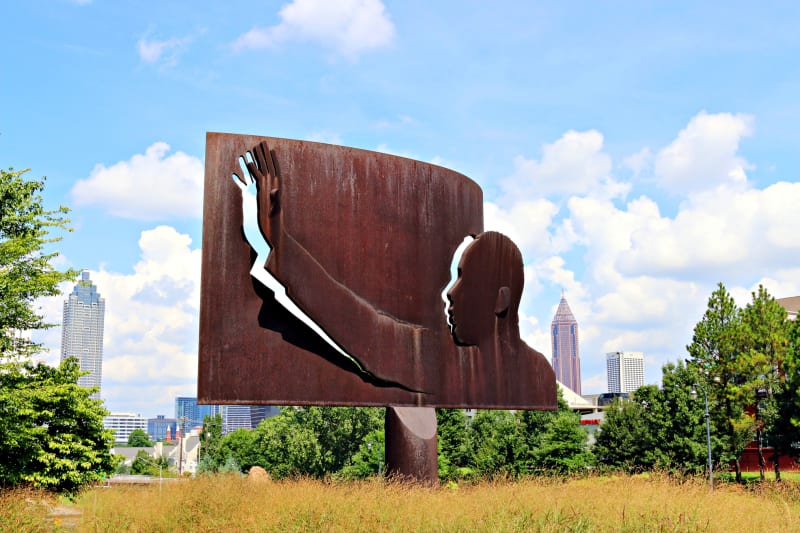 Take a peek at Atlanta's top events celebrating Black culture.
This article updates weekly with brand new things to do in Atlanta for the weekend, so feel free to bookmark it for next weekend.
Discover More
Get to know Atlanta, and discover the best things to do around the city.