Things To Do in Atlanta This Weekend
Note: Some attractions and events require masks for the safety of customers and employees. See the full list of weekend events here.
Here's what's going on in Atlanta this weekend, Feb. 10, 11 and 12.
Around Town
Celebrate Valentine's Day
Valentine's Day is coming right up. And nobody says you have to wait to celebrate on Feb. 14. Here are a few ideas to help you jump-start Valentine's Day. Take a look at Outside-the-Box Valentine's Day Ideas in Atlanta. Discover The Sweetest Gift Ideas for Valentine's Day. Find Budget-Friendly Things to do for Valentine's Day in Atlanta.
Second Sunday at High Museum Means Free Admission
The High Museum of Art offers free admission and special family-friendly programming on the second Sunday of each month. You may enjoy art-making activities, performances and the High's collection and special exhibitions. You can watch and learn at the workshops and craft demonstrations with Berea College's Craft Education and Outreach Program happening at this month's UPS Second Sunday.
Join a Searching for Love Scavenger Hunt at Oakland Cemetery
Now through Feb. 18, Oakland Cemetery offers a Searching for Love scavenger hunt. Purchase and download your printable Searching for Love Packet (one per team), grab a loved one and head to the cemetery to solve this scavenger hunt. Searching for Love is the perfect unique date opportunity or fun group activity to complete with your family or your galentines. The packet ($20 plus tax) includes one self-guided tour map that can be used on additional visits. No reservations are required to participate.
Giwayen Mata Performs at National Center for Civil and Human Rights
Giwayen Mata, the all "sistah" dance, percussion and vocal ensemble, performs at the National Center for Civil and Human Rights this weekend. In the Hausa language from Nigeria, the name Giwayen Mata means "elephant women" and is a term given to the leaders of women's organizations there. Performing Saturday at the National Center for Civil and Human Rights, the ensemble aims to celebrate women and uplift communities and the planet, all while perpetuating the cultures of Africa and the African Diaspora through the study, creation, teaching and presentation of artistic media including dances, rhythms, songs, poetry and prose from around the world. 
Hop on over to Atlantic Station for the Atlanta Winter Beer Fest
Love a brew? Then this festival is for you. Raise a glass at the Atlanta Winter Beer Fest Saturday at Atlantic Station. There also will be wine, live music and a DJ.
No Pants? No Problem. It's Time for the Undie Run
Strip down to your undies for the annual Cupid's Undie Run. Seriously. Every February, thousands of undie runners in cities across the country run (in their undies) to support those affected by NF, a genetic disorder that causes tumors to grow on nerves throughout the body. The disorder affects one in every 3,000 births. Cupid's Undie Run kicks off with drinking and dancing, followed by the run. The event ends with an big dance party.
Colors of Peace Exhibit Extended at Jimmy Carter Presidential Library
The Colors of Peace exhibit brings together more than 270 artworks created by children from around the world. The exhibition is a celebration of the work of International Paint Pals and its peace-driven mission. Founded in 1995 as part of the Carter Center's Atlanta Project, International Paint Pals started as a community arts initiative in south Atlanta. Since then, the organization has grown to work with more than 200,000 children in more than 125 countries. Combining a simple pledge – "For the rest of my life, I promise to do everything I can to bring peace into our world" – and the creativity and imagination of children of all ages, the organization and the work it supports is a grassroots realization of one of President Jimmy Carter's initiatives, waging peace. The exhibit remains at the Carter Library through Memorial Day.
Experience Harry Potter
Harry Potter: The Exhibition, in Atlanta at 200 Peachtree, celebrates the films and stories of Harry Potter, Fantastic Beasts and the expanded Wizarding World through environments that honor the iconic moments, characters, settings and beasts created by J.K. Rowling and as seen in the films and stories.
Family
'Duke Ellington's Cat' Out of the Bag at Center for Puppetry Arts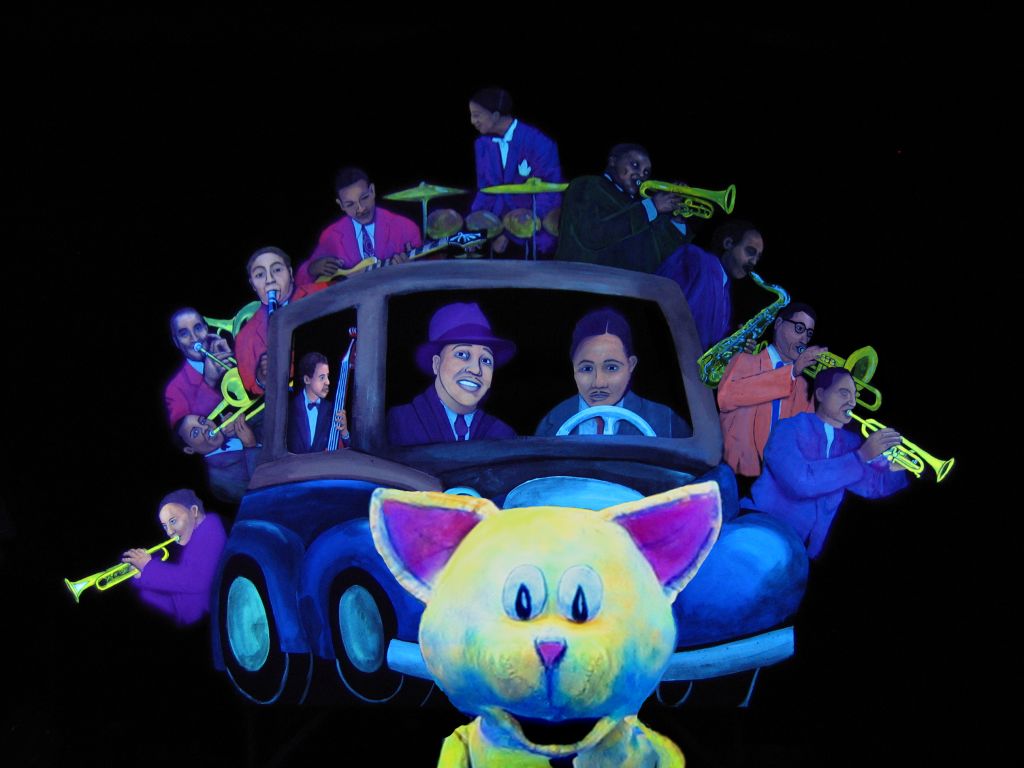 One cool cat is on the road with jazz great Duke Ellington. From the early days in the pool halls to the concert halls performing before crowned heads, this Duke Ellington's Cat has been at Duke's side. But one day when Duke is scheduled to play a suite in honor of the Queen of England, the score has been stolen.
Explore the Ocean and Black History at Children's Museum of Atlanta
The exhibit "Splash and Bubbles: Dive In, Lend a Fin!" is docked at the Children's Museum of Atlanta through April 30. Based on the PBS KIDS TV show, "Splash and Bubbles," the exhibit encourages children to explore ocean science and marine biology.
The Children's Museum celebrates Black History Month throughout February with events and activities including the following: the highlighting of leading African Americans on stage and at the Science Bar, Art Studio and Jane's Innovation Station. Hands-on activities aim to teach kids about Black inventors, engineers, astronomers and artists such as inventor Alexander Miles at Jane's Innovation Station. In the Art Studio, little ones will make crafts while learning about Black artist Alma Thomas.
Explore the Nature of Color at Fernbank Museum of Natural History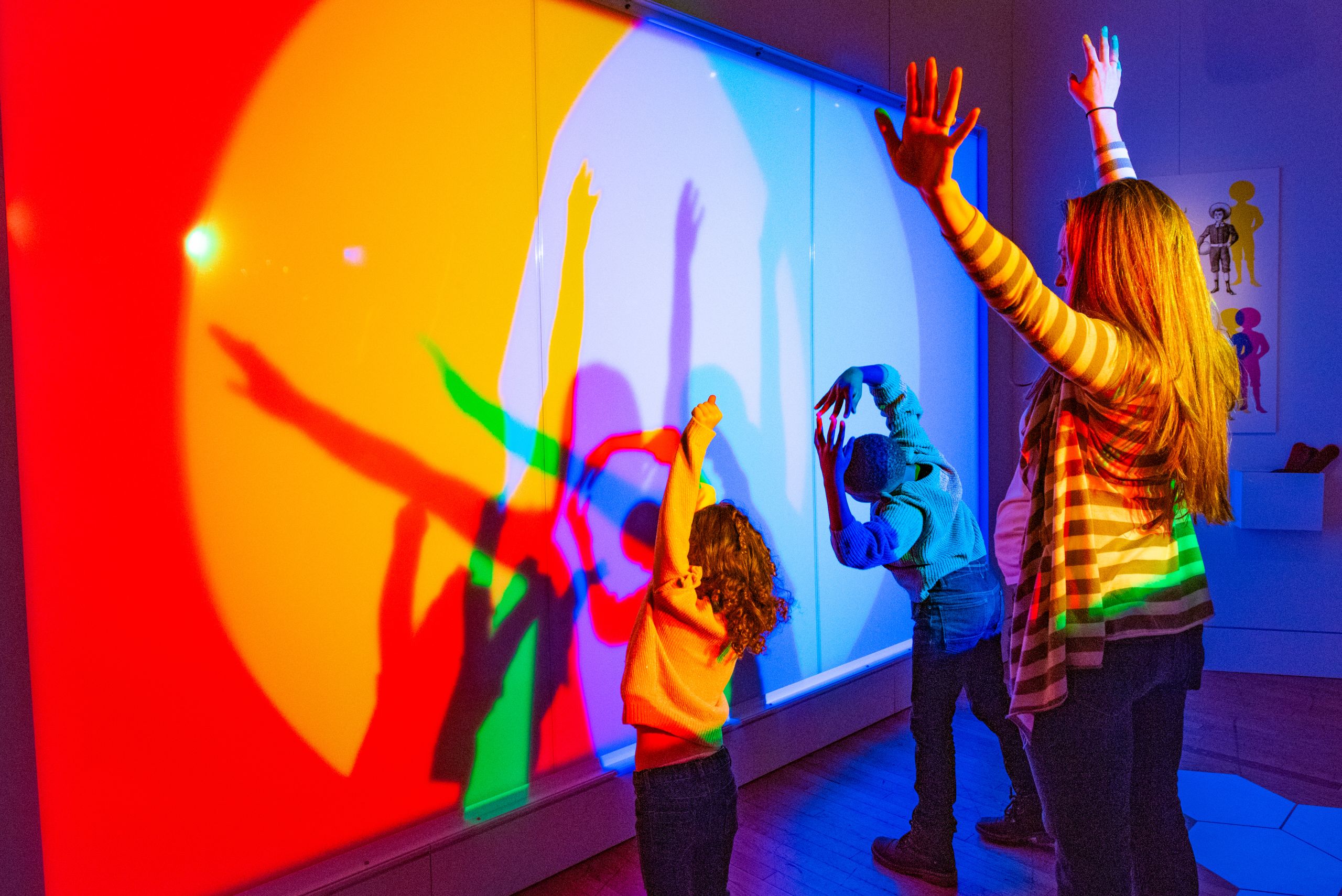 "The Nature of Color" exhibit opens Saturday at Fernbank Museum of Natural History and runs through May 7. The exhibit uses hands-on interactives to analyze how colors make us feel, how they are perceived across cultures, as well as how plants and animals use color to help them survive and reproduce. The exhibition also features a never-before-seen transparent red chiffon and organza gown created specially for this exhibit by American fashion designer Brandon Maxwell.
Fernbank 'AGLOW'
Fernbank Museum of Natural History presents WildWoods AGLOW. Highlighting the sometimes hidden stories that flourish in the forest, the experience brings together the natural environment with the latest innovations in immersive design and technology. Transformative illuminations, large-scale projections and original music compositions beckon you into a nighttime wonderland of biodiversity. The experience reveals the wonder of nature through a range of glowing, interactive and panoramic scenes across five distinct zones. WildWoods AGLOW runs through March 5.
Ice Skating
The Rink at Park Tavern and The Rink at Pullman Yards are open through Feb. 15. Lace up your skates and find your inner Olympic champion.
On Stage
Alliance Theatre Presents 'The Hot Wing King'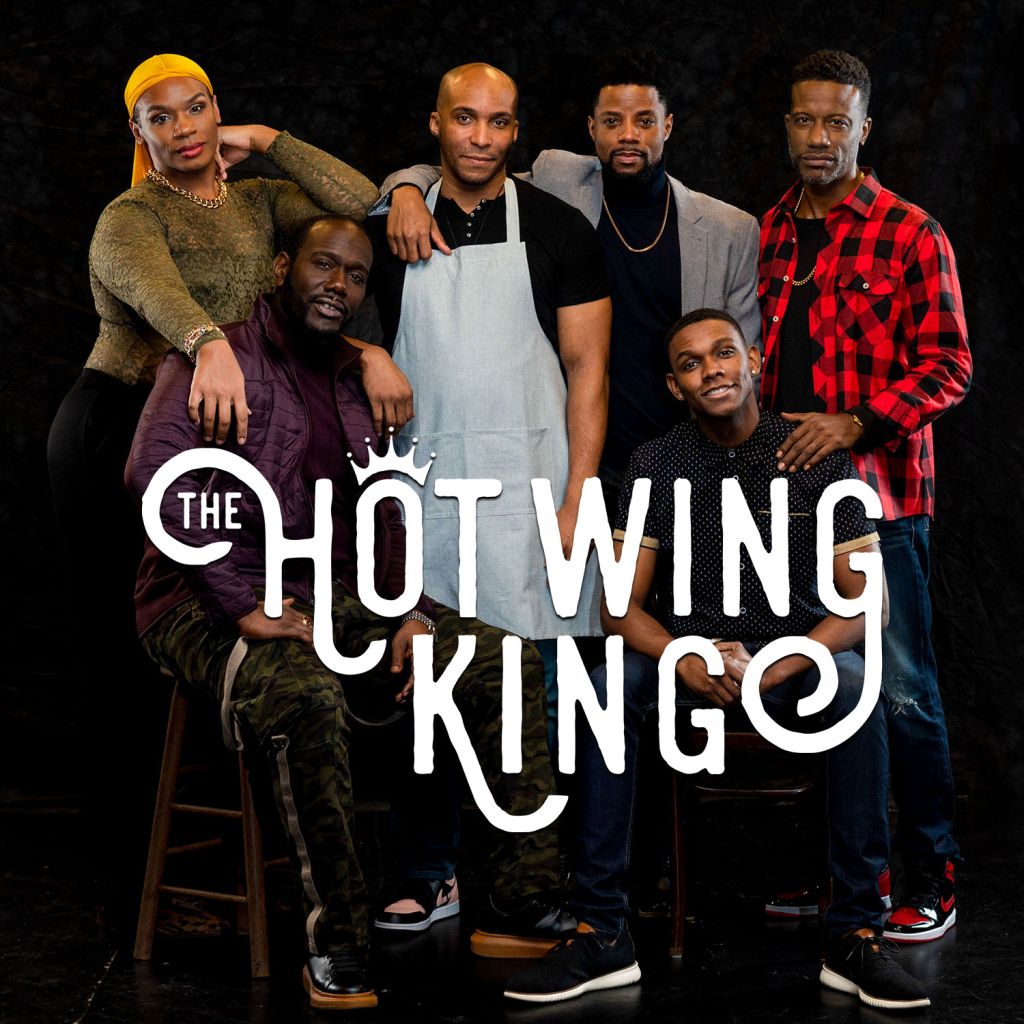 On stage at Alliance Theatre through March 10 is "The Hot Wing King," winner of the 2021 Pulitzer Prize for Drama. Making its regional debut at Alliance Theatre and directed for the first time by its award-winning playwright Katori Hall, "The Hot Wing King" has been called "flavorful and bitingly funny" by New York Stage Review and "a delicious new play to be applauded and savored" by Talkin' Broadway.
Shakespeare Tavern Stages 'Romeo and Juliet'
"Romeo and Juliet" is on stage at Shakespeare Tavern through March 4. Adapted from The Pocket Companion to Shakespeare's Plays by J.C. Trewin, the Shakespeare Tavern production features a brawl between the rival families of Montague and Capulet. The prince threatens with death anyone who "disturbs our streets again." Romeo, Montague's heir, masked at a Capulet dance, becomes infatuated with Capulet's daughter, Juliet. From the garden he overhears her avowal as she stands on her balcony, and their love scene follows. Next afternoon Friar Lawrence marries them in secret. You probably know the rest, but it's always worth seeing again.
Sports
Hawks vs. Spurs at State Farm Arena
The NBA's Atlanta Hawks host the San Antonio Spurs at 7:30 p.m. Saturday at State Farm Arena. Use special code 1114RK15 to get 15% off your ticket price. Veterans are eligible for discounts, and Chase card holders should check into preferred seating. The Hawks are ranked eighth in the Eastern Conference, and the Spurs are ranked 14th in the Western Conference.
Chick-fil-A College Football Hall of Fame Tells the Story of College Football
The Chick-fil-A College Football Hall of Fame opened its newest exhibit, Once Upon a Time in College Football. The exhibit explores the age-old tradition of storytelling, using college football as an illustration. Open through April, the exhibit includes artifacts and content that explore the five elements of storytelling and a special collection of college football artifacts that illustrate the never-ending story of the game.
Music and Comedy
Among musical giants performing in Atlanta weekend, John Mellencamp takes the stage at the Fox Theatre Friday night. Mavis Staples is live at the Rialto on Saturday. Comedian Sarah Silverman brings the laughs to Atlanta Symphony Hall on Friday.
Explore
'Space: A Journey to the Moon and Beyond' Open at Illuminarium
"Space: A Journey to the Moon and Beyond" is open at Illuminarium. Fly through a technicolor nebula, kick up dust on the moon, see Saturn's rings up close and weave your way through an asteroid belt. The exhibit transports you to places you've only ever imagined.
Art in the A
Millennium Gate Celebrates the Earth
The Millennium Gate Museum presents an exhibit by artist Bruno Zupan. On view through April 8, the exhibit, "My Friend, The Earth," is a collection of 35 paintings focused on the beauty of the Earth. Zupan is a
Slovenian-born American artist whose works range from the warmth of a Venetian sunset to the city lights of Boston.
High Museum Presents Work of Iranian Artist
"Monir Farmanfarmaian: A Mirror Garden," is open at the High Museum of Art through April 9. It is the first posthumous exhibition at an American museum for Monir Shahroudy Farmanfarmaian (1922–2019), one of Iran's most celebrated and revered visual artists, known internationally for her geometric mirror sculptures that combine the mathematical order and beauty of ancient Persian architectural motifs with the forms and patterns of hard-edged, postwar abstraction. Objects on view include a selection of sculptures, drawings, textiles and collages spanning four decades, from 1976 to 2019.
Deana Lawson Photography Exhibit
A photography exhibit featuring more than 60 works by Deana Lawson is open at the High Museum of Art through Feb. 19. Lawson is known for investigating and challenging conventional representations of Black identities and bodies through her photographs. The exhibit evokes a range of histories and photographic styles, including family albums, studio portraiture and staged tableaux.
High Museum Exhibit Examines Joyful Living
The High Museum of Art presents "Stephen Burks: Shelter in Place," through March 5. The exhibit surveys the last 10 years of Burks' practice, which combines globally sourced handcraft with industrial design. The exhibition presents more than 50 works drawn from several of his key projects alongside a multifaceted new commission, also titled "Shelter in Place." This new commission explores ideas concerning domesticity during a time of worldwide upheaval, tackling the question of how we can design interiors to enable joyful living while empowering creativity.
This article updates weekly with brand new things to do in Atlanta for the weekend. Feel free to bookmark it for next weekend. For more weekend events, check our calendar.
Discover More
Get to know Atlanta, and discover the best things to do around the city.