Where to Play Trivia In Atlanta
Published September 23, 2022
Last Updated February 17, 2023
Are you the next Ken Jennings? We hope so, but if you feel the need to sharpen your trivia skills before you take the Jeopardy! Anytime Test, we've rounded up several popular Atlanta hangouts where trivia is The Thing. Have fun. Maybe you won't become the GOAT, like Ken Jennings, but it doesn't hurt to try.
Dirty South Trivia
Dirty South Trivia runs trivia nights at bars and breweries throughout the metropolitan area. The company promises "to create a fun and competitive environment, not to stump you with ridiculously hard questions. We may ask you to sing a song for a free pitcher, but we won't ask you the capital of Guatemala." Good to know. Here's where to play Dirty South Trivia:
Brewhouse Cafe
Dirty South Trivia at Brewhouse Cafe in Little Five Points begins at 7 p.m. on Tuesdays. Grab some brain food, maybe a Brewhouse bacon burger or nachos all the way. Wash it down with a Sierra Hazy IPA and show your stuff.
Little Five Point trivia: How do locals refer to this neighborhood? (Answer below)
Where: 401 Moreland Ave.
DBA Barbecue
Try DBA Barbecue's Brunswick stew or maybe a half chicken smoked and finished on the grill. There are burgers and plenty of sides as well. Adult trivia starts at 7:30 p.m. on Thursdays.
DBA Trivia: In what neighborhood is DBA Barbecue? Hint: See address below. (Answer below)
Where: 1190 North Highland Ave.
Eventide Brewing
Order a Bikini Snow Cold IPA before trying your luck at trivia on Thursdays at 7 p.m. Perhaps you would prefer a Dry Irish Nitro Stout.
Eventide trivia: At what Statesboro, Ga., university did several Eventide principals meet? (Answer below)
Where: 1015 Grant St. SE
Fado Irish Pub
Play Dirty South Trivia at Fado Irish Pub Buckhead on Wednesdays at 7 p.m. and at the Midtown location on Wednesdays at 7:30 p.m. It seems only right to slake your thirst with a Guinness. It will help wash down the Guinness mac and cheese. Sláinte! (Gaelic for Cheers!)
Fado trivia: Fado is Gaelic for what? (Answer below)
Where: 933 Peachtree St., Midtown; 273 Buckhead Ave., Buckhead
Family Dog
As the Family Dog logo demands: Sit. Drink. Stay. Stick around for trivia Wednesdays at 7 p.m. For dinner, you can get a small plate (wings, for example), a salad (the Cobb sounds delish) or Moose and Man (buttermilk chicken tenders tossed in Buffalo sauce).
Family Dog trivia: What animal is shown in the Family Dog logo? Hint: It's not a cat. (Answer below)
Where: 1402 North Highland Ave. NE
Grindhouse Killer Burgers
The sweet potato fries at Grindhouse Killer Burgers are crispy and tasty. So are the, uh, killer burgers though there are lots of other menu choices. Fried pickles go down easy as to the hand-spun milkshakes and malts (go for the malt). Play trivia at 7:30 p.m. Mondays.
Grindhouse Killer Burgers trivia: What historical market in Downtown was the site of the first Grindhouse Killer Burgers? (Answer below)
Where: 842 Piedmont Ave. NE; 2565 Apple Valley Road NE, Brookhaven
Industry Tavern
Dirty South Trivia at Industry Tavern convenes Wednesdays at 8 p.m. Also, Wednesdays bring $6 Jack Daniels cocktails. If you're eating light, try the Tavern salad. Hungrier? Perhaps you'll like the Tavern chili. Starved: Try the double-beef burger.
Industry Tavern trivia: In what Atlanta neighborhood will you find Industry Tavern? Hint: See address below. (Answer below)
Where: 3280 Peachtree Road NE
Johnny's Pizza
Head to the Cheshire Bridge location of Johnny's Pizza for trivia on Wednesdays at 7 p.m. You may build your own pizza, you may get a half and half where you get to pick your half and your friend gets to pick the other half. There are gluten-free pizzas, flatbread pizzas, calzones, stromboils and salads. You won't go home hungry.
Johnny's Pizza trivia: What year did Johnny's Pizza begin? Hint: It was the year that Elvis died. (Answer below)
Where: 1810 Cheshire Bridge Road NE
Monday Night Garage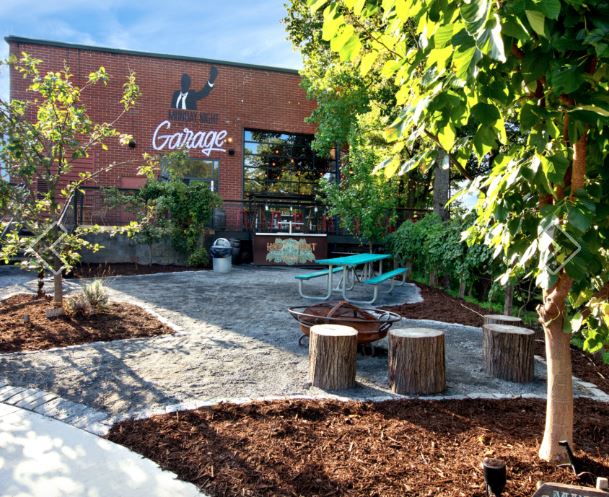 Play trivia on Wednesdays at 7 p.m. at Monday Night Brewing Garage where artisanal handcrafted pizzas are baked in a super hot Italian-built oven. The crust uses a yeast culture that is a special sourdough blend. Monday Night's tomato sauce is made of tomatoes, garlic and salt. Most of the pizzas feature a rich mozzarella di bufala (mozzarella cheese made from water buffalo milk) imported fresh from Buf Creamery, a small cheesemaker in Colombia, South America. There's beer, too.
Monday Night trivia: The brewery got is start from a small group of folks who got together to study a book well-known to Christians. What book? (Answer below)
Where: 933 Lee St. SW
Monks Meadery
Play trivia at Monks Meadery Thursdays at 7 p.m. What else is there to do at Monks Meadery? Why, enjoy some mead. There's a tasting room where you can try a flight. In addition to Monks Mead, you can try Stigmata, Dragon's Nectar and Abstinence in the Abbey.
Monks Meadery trivia: What is that sweet flavor in mead? (Answer below)
Where: 578 North Highland Ave.
New Realm Brewing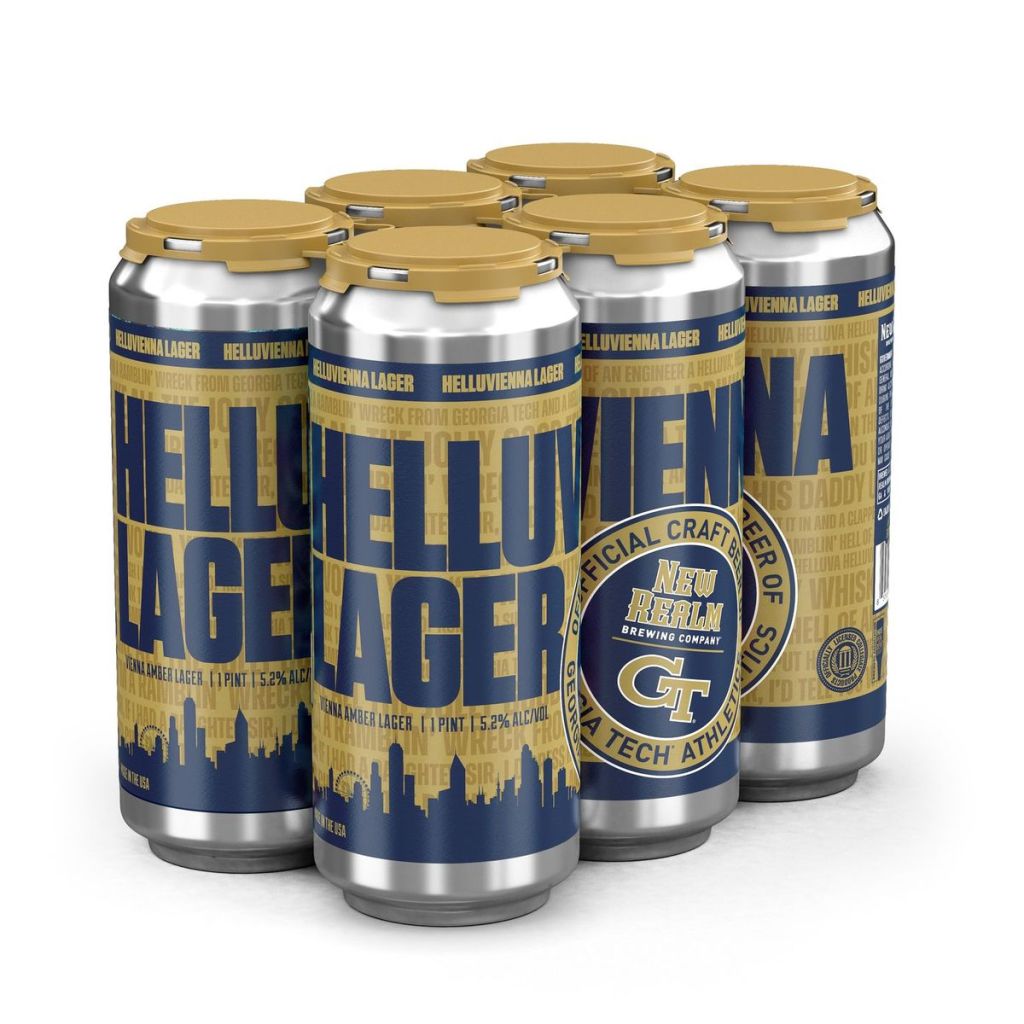 Located in the Old Fourth Ward along the Eastside Trail of the Atlanta BeltLine, New Realm Brewing Company lists several trivia nights each week on its calendar and notes that if something else pops up, trivia may not happen on a particular night. Dirty South Trivia names Tuesdays at 7 p.m. as trivia time at New Realm. Whether or not trivia is happening on the night you are there, you can down a brew or two and grab a bite. Alums of the North Avenue Trade School might want to try a Georgia Tech Helluvienna Lager. Here's what the brewmaster says about this choice: "When our cross-town partners at the prestigious Georgia Tech wanted to brew their first official craft beer, they knew it needed to be a helluva, helluva, helluva tasty brew."
Georgia Tech trivia: What is the name of the fictional student who enrolled at Tech in 1927. (Answer below)
Where: 550 Somerset Terrace NE
Pho Cue (Vietnamese + BBQ)
Since you're going to Pho Cue, it seems only right to order Pho Bowl (hot noodles in a brisket-based sauce with yummies such as basil and onions). Choose your meat or pick mushrooms. Pork belly poppers sound interesting. Join other trivia buffs (nuts?) at Pho cue Thursdays at 7 p.m.
Pho cue trivia: What animal (oink) is on the Pho Cue logo? (Answer below)
Where: 925 Garrett St.
Public House 28
Trivia at Public House 28 happens on Wednesdays at 8 p.m. If you're going with appetizers, two that sound worth trying are the caprese salad and the rosemary chicken skewers. Burgers that sound interesting are the swiss mushroom burger, the Acapulco burger and the Pub 28 black bean burger. It's a family-friendly restaurant so if you're bringing the kids, note that there are tater tots, fries, and mac and cheese.
Public House trivia: For what is Public House 28 named? Hint: You'll want to know this if your house catches fire. (Answer below)
Where: 2030 Bolton Road NW
Round Trip Brewing
Show up at Round Trip Brewing Thursdays at 7 p.m. for trivia. While you're there, sample German-inspired beer. The head brewer, Craig Mycoskie, attended the International Brewing Diploma program at the Siebel Institute of Technology based in Chicago and Munich. Craig worked as head brewer at breweries in Fort Worth and Austin. He led a brewing team to two gold medals, a silver medal, and a bronze medal at the Great American Beer Festival.
Round Trip Brewing trivia: What German festival does Round Trip Brewing celebrate in October? (Answer below)
Where: 1279 Seaboard Industrial Blvd. NW
Urban Tree Cidery
Urban Tree Cidery trivia occurs on Thursdays at 7 p.m. In the tasting room, the experts pour all of the ciders they are currently manufacturing either by the glass or in tasting flights. Urban Tree Cidery also offers local Georgia craft beers and cider cocktails made with distilled Georgia spirits.
Urban Tree Cidery trivia: What fruit is used to make cider? (Answer below)
Where: 1465 Howell Mill Road NW
Wild Heaven Beer
Head to the West End Tuesdays at 7 p.m. for Dirty South Trivia at Wild Heaven Beer. Your leashed dog is welcome on the patio. Taco choices include brisket, fried mushroom, tarragon chicken and Korean fried chicken. The glazed carrots seem to be a must order.
Wild Heaven Beer trivia: West End, which dates to 1835, is named for a trendy theater district in the capital of Great Britain, which is what? (Answer below)
Where: 1010 White St. SW
More Trivia Nights
Mellow Mushroom
Show up at the Mellow Mushroom on West Peachtree Street Downtown for trivia on Thursdays at 7 p.m. Keep your energy level up with a pie, calzone or hoagie. A Peach Buzz (Jameson Irish Whiskey, peach and fresh lime might also get your motor started.
Mellow Mushroom trivia: What is Mellow Mushroom's logo? (Answer below)
Where: 400 West Peachtree St. NW
The Nook
There's something happening at The Nook every day. There are Wine-Not Mondays, Totcho Taco Tuesdays and Fishbowl Fridays, but the best day for trivia fans is Free Outspoken Team Trivia on Wednesdays. Showtime is 8 p.m. The top three teams receive Nook gift cards. Those totchos mentioned earlier are but part of the totcho mania at The Nook. To feed your trivia brain, try Redneck Totchos or maybe Mac Daddy Totchos. What is a Totcho, you ask? They are smothered tater tots. Duh!
The Nook trivia: What popular Midtown Park does the Nook overlook? (Answer below)
Where: 1144 Piedmont Ave. NE
Pour Taproom
The Auburn Avenue location of Pour Taproom on the Atlanta BeltLine reserves Wednesdays at 7:30 p.m. for Trivia Night. At the Midtown location, Trivia Night is Tuesday. The unique thing about Pour Taproom is that you pour your own brew and pay by the ounce.
Pour Taproom trivia: What famous Atlanta icon of the civil rights movement was born on Auburn Avenue? (Answer below)
Where: 661 Auburn Ave. NE
Red's Beer Garden
Show up at Red's Beer Garden for Tuesday Trivia at 7 p.m. Other events to look out for include Beer Olympics, Oktoberfest, Queer Quiz and Punk Bingo. It's a beer garden so you'll probably want to order a beer to wash down your hot dog, pretzel bites or cheese monster sandwich.
Red's Beer Garden Trivia: What do you call a hot dog on a stick with fried batter surrounding it? (Answer below)
Where: 1328 Boulevard SE
Smith's Olde Bar
Smith's Olde Bar, a favorite hangout in Midtown, sponsors Team Trivia on Thursdays at 7:30 p.m. First place gets $50 in Smitty Bucks; second place gets $25 and third places gets $10, both in Smitty Bucks. Smith's Olde Bar also is home to an open mic night, an open mic comedy night, karaoke night and rotating DJs on Friday and Saturday nights. Sunday is Funday at this long-time neighborhood haunt. There's food such as Asian-style fries and barbecue shrimp open-faced tacos. Just bring your brain.
Smith's Olde Bar trivia: What long-time shopping area sits across the street from Smith's Olde Bar? (Answer below)
Where: 1578 Piedmont Ave. NE
Whitehall Tavern
Trivia Nights at Whitehall Tavern are Wednesdays and Thursdays at 8 p.m. Feed your brain with a burger, Philly sandwich or fish and chips. Satisfy your sweet tooth with Bailey's Bread Pudding.
Whitehall Tavern trivia: Whitehall Tavern is located what popular and long-time Atlanta strip center? (Answer below)
Where: 2391 Peachtree Road
Trivia answers:
Brewhouse Cafe: L5P
DBA Barbecue Trivia: Virginia Highland
Eventide Brewing: Georgia Southern University
Fado Irish Pub: Fado is Gaelic for long ago.
Family Dog: Ha! A dog.
Grindhouse Killer Burgers: The Sweet Auburn Curb Market
Industry Tavern: Buckhead
Johnny's Pizza: 1977
Mellow Mushroom: The logo is a cartoon mushroom holding a slice of pizza.
Monday Night Brewing: The Bible
Monks Meadery: Honey
New Realm Brewing: George P. Burdell
The Nook: Piedmont Park
Pho Cue: A pig
Pour Taproom: Martin Luther King Jr.
Public House 28: It is named for the neighborhood's Fire Station 28.
Red's Beer Garden: Corn dog
Round Trip Brewing: Oktoberfest
Smith's Olde Bar: Ansley Mall
Urban Tree Cidery: Apples
Whitehall Tavern: Peachtree Battle Shopping Center
Wild Heaven Brewery: London
For more things to do in Atlanta, check our Ultimate List of Atlanta's Bars, Breweries and Local Beers, learn where to Chill Out at Atlanta's Game Bars and Bowling Alleys and keep an eye on our calendar of events.
Discover More
Get to know Atlanta, and discover the best things to do around the city.