Atlanta Theater and Dance Venues
From Broadway musicals to local productions, Atlanta's theater and dance scene dazzles audiences in some of the country's most amazing venues. Experience award-winning Broadway musicals, world premieres, classic theater performances and even children's shows at must-see venues located around the city.
7 Stages
7 Stages Theatre has brought local, national and international emerging works of social, political and spiritual importance to Atlanta audiences for more than 40 years.
Actor's Express
Actor's Express produces an eclectic mix of classic and cutting-edge plays in West Midtown's King Plow Arts Center. Actor's Express is considered one of the most daring, provocative and consistently excellent theaters in Atlanta and perennially appears on local "best-of" lists.
Alliance Theatre
The Alliance Theatre is Atlanta's national theater, expanding hearts and minds onstage and off since 1968 from the heart of Midtown Atlanta. As the leading theater in the Southeast, the Alliance reaches more than 165,000 patrons annually, delivering powerful programming that challenges adult and youth audiences to think critically and care deeply.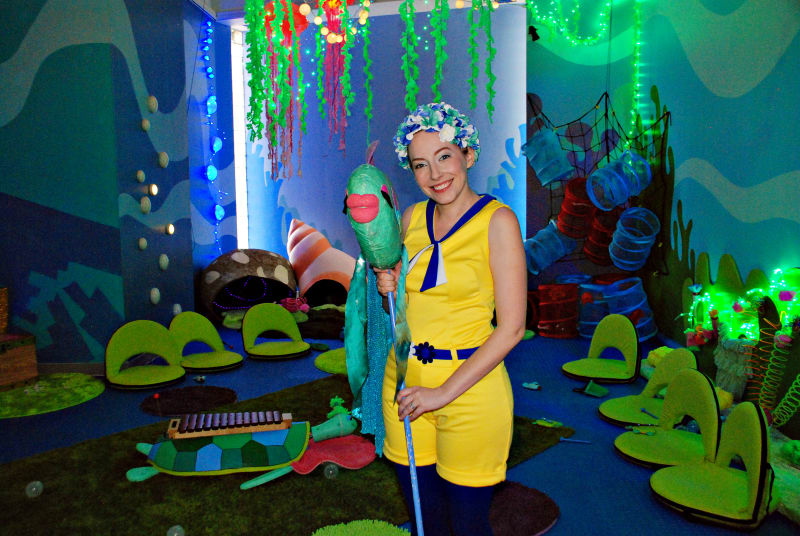 Atlanta Lyric Theatre
Atlanta's only local professional musical theater company, Atlanta Lyric Theatre, is dedicated to producing the best in musical theater and showcasing local professional talent. The Lyric seeks to inform and expand the audience for musical theater in the greater metropolitan area
Cobb Energy Performing Arts Centre
Atlanta Ballet, one of the nation's top dance companies, is a resident company of Cobb Energy Performing Arts Centre, a venue for Broadway shows, ballet, concerts, educational shows, family performances, opera, corporate meetings and events. Located in northwest Atlanta, this world-class facility creates diverse cultural, educational and entertainment experiences from the 2,750-seat John A. Williams Theatre, the 10,00-square-foot Kessel D. Stelling Ballroom and the terrace.
Dad's Garage Theatre
Dad's Garage is an award-winning improv theater company that also produces scripted events and teaches improv classes at its home in Atlanta's historic Old Fourth Ward. The mission of Dad's Garage is to transform people, communities and perspectives through laughter.
Fox Theatre
In Atlanta we refer to this beloved theater as the Fabulous Fox. And she is, indeed, fabulous with her elaborate design featuring minarets, domes and archways plus the, um, fabulous ceiling, which doubles as a sky, complete with twinkling stars. We go to the Fab Fox for Broadway plays, a summer movie festival, country music, pop music and everything in between. We promise that you, too, will fall in love with the Fabulous Fox.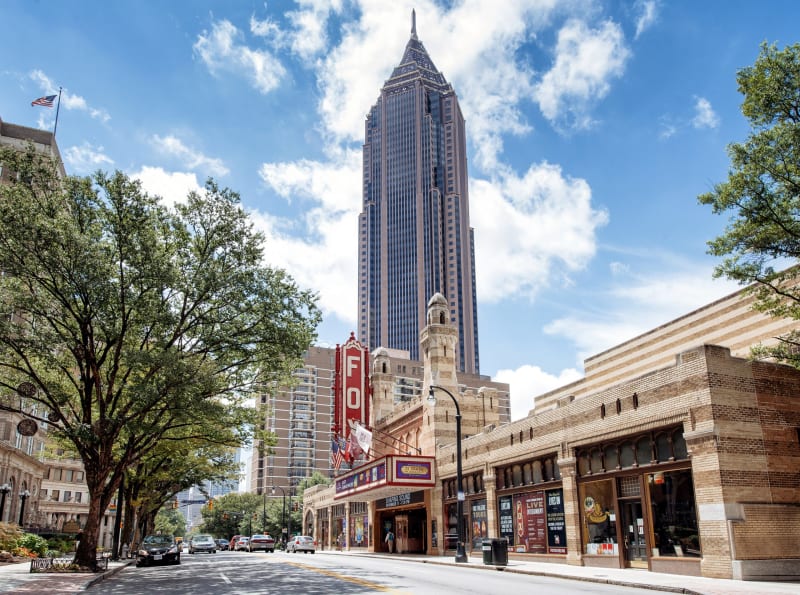 Horizon Theater Company
Located in the eclectic Little Five Points neighborhood, Horizon Theatre is the venue for contemporary theater. Horizon presents a season of six to eight contemporary plays, a family series for younger audiences and free outdoor performances with Little Five Arts Alive from April through October.
Kenny Leon's True Colors Theatre Company
Celebrate the rich tradition of Black storytelling while supporting local plays and musicals at Kenny Leon's True Colors Theatre Company. The theater gives voice to artists of all cultures and assumes an important role in the American discussion of diversity .
Rialto Center for the Arts
The Rialto Center for the Arts at Georgia State University is the cultural centerpiece of Downtown. Located in the heart of Atlanta's historic Fairlie-Poplar district, the intimate, 833-seat performing arts venue is home to the Rialto Series, featuring the best of national and international jazz, world music and dance, and Georgia State's School of Music performances. It is the Downtown, go-to venue for performances by other arts organizations, visiting companies and independent film screenings. The nationally renowned arts programming is carefully curated to appeal to diverse audiences and represent the widest possible array of artistic styles and genres.
Theatrical Outfit
Atlanta's second oldest professional theater company is located at its award-winning Downtown home, the Balzer Theater at Herren's. The Balzer Theater is the historical site of Herren's, the first restaurant in Atlanta to voluntarily desegregate in 1962. The theater's programming includes classics plus regional and world premieres of soul-stirring stories, with themes that explore diversity, equality, ethnicity, race and religion and often feature the best writers of the American South.
Discover More
Get to know Atlanta, and discover the best things to do around the city.