Comida Típica de Atlanta
¿Qué platillos definen a Atlanta? Me vienen a la mente los platillos sureños, pero eso no es todo. Aunque hacemos un delicioso y crujiente pollo frito y una exquisita barbacoa, también contamos con una excelente selección de cervezas artesanales, una variada cocina internacional e innovadores postres. Prueba algunos de estos famosos manjares de ATL.
Barbacoa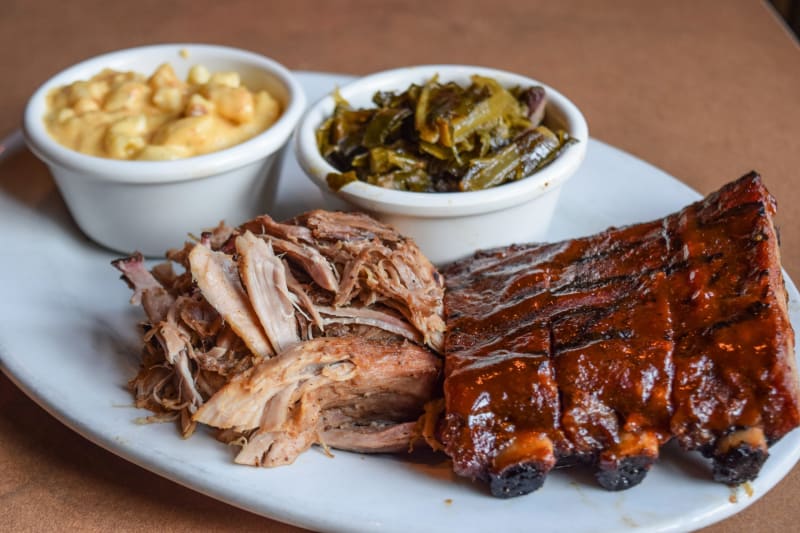 La carne ahumada a fuego lento abunda en Atlanta. Ya sea que prefieras un corte de carne tierno y jugoso, unas costillas que se deshacen al desprenderse del hueso, o un delicioso pulled pork ( carne de cerdo desmenuzada), Texas y Kansas City no tienen nada que envidiarle a Atlanta en cuanto se trata de carne estilo barbacoa. Elige tu favorito de nuestra gran selección de opciones de carne estilo barbacoa.
Hamburguesas
Puede que consigas una hamburguesa en cualquier sitio, pero no encontrarás estas opciones en cualquier menú. Dirígete a Hobnob para probar una versión con alioli de fresa o queso pimentón Southern Belle. En FLIP Burger Boutique, pide la hamburguesa Butcher's Cut, con carne Angus, queso bleu Emmi Roth buttermilk, cebolla caramelizada, vinagreta de trufa de soya, frisée, chalotas encurtidas y mermelada de vino tinto. Acompáñalo con uno de sus famosos licuados hechos especialmente para adultos. En Grindhouse Killer Burgers, prueba la hamburguesa Apache, con queso pepper jack, cebollas asadas y chiles verdes de Nuevo México. Los más atrevidos pueden pedir la hamburguesa Krispy Kreme en Cypress Street Pint & Plate. Si prefieres una hamburguesa sin carne puedes ir a Slutty Vegan y pedir la One Night Stand. Descubre más lugares donde puedes probar las mejores hamburguesas de Atlanta.
Pollo Frito
El pollo frito es un alimento emblemático del sur y no escasean las opciones para degustar de este platillo en Atlanta. Paschal's, lugar que sirvió como punto de encuentro durante el movimiento por los derechos civiles, sigue sirviendo su famoso pollo frito desde 1947. Mary Mac's Tea Room es famoso por su pollo doble empanado, y The Colonnade, otro antiguo restaurante de Atlanta, sirve "pollo preparado a la vieja escuela bien hecho". Busy Bee Café es conocido por su pollo frito " jugoso, suave y delicioso", También la famosa versión de pollo del restaurante The General Muir que apareció en la revista Garden & Gun.
Comida Tradicional
Durante muchos años, los legendarios almacenes Rich's, situados en el centro de la ciudad, fueron reconocidos por su ensalada de pollo y ensalada de fruta congelada, que se servía en el salón Magnolia. Aunque los almacenes Rich's ya no existen, otro legendario restaurante de Atlanta mantiene viva la tradición. Swan Coach House sirve su característica ensalada de pollo en delicados tazones comestibles hechos a mano. Acompáñala con las tiras de queso de Swan Coach House y su famosa ensalada cremosa de fruta congelada. El almuerzo ligero perfecto para un caluroso día sureño.
Comida Internacional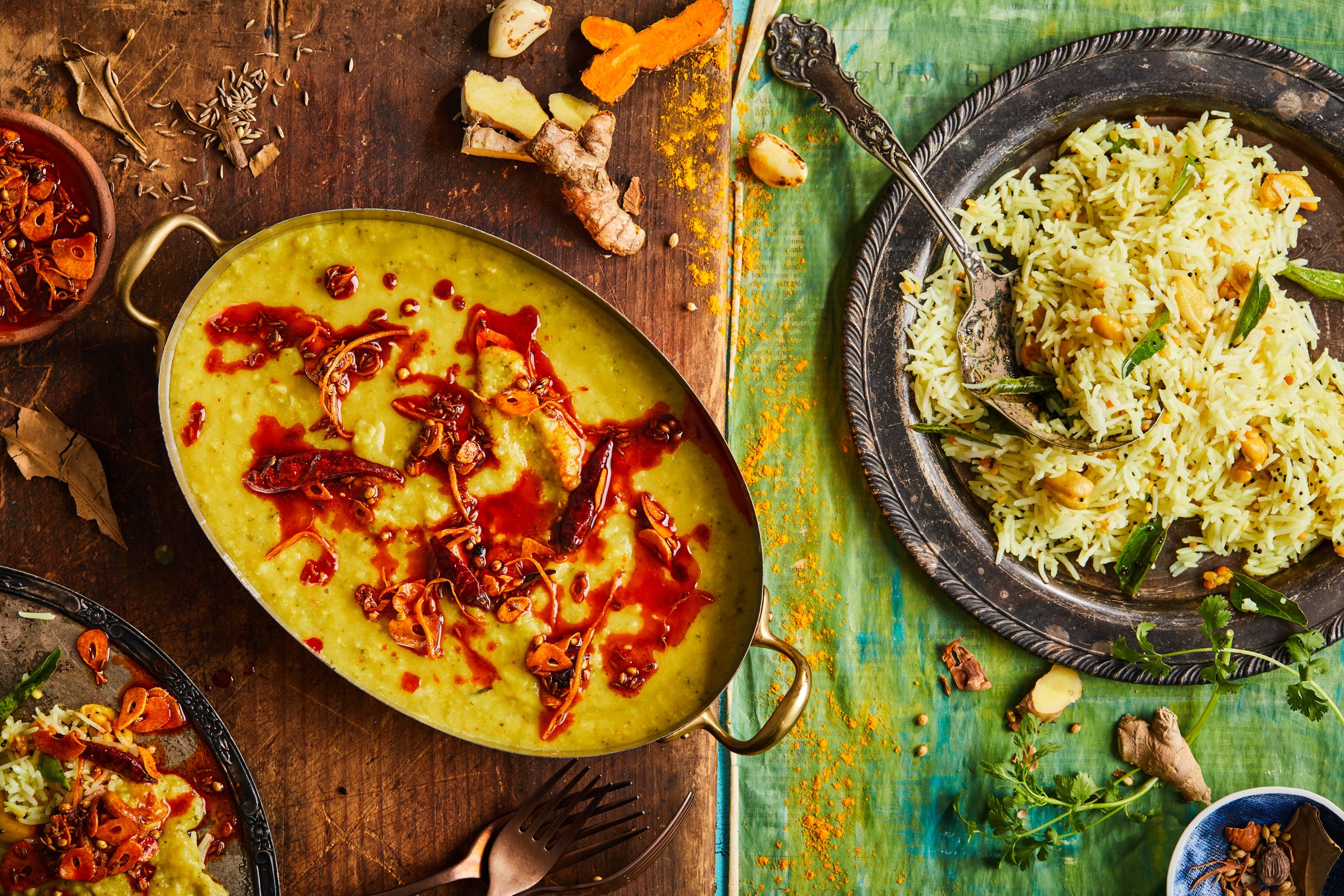 Coreana, latinoamericana, malaya y vietnamita son sólo algunos de los sabores de la comida que encontrarás en Altanta. Muchos de ellos se encuentran dentro de la ciudad y otros los puedes encontrar a unos minutos sobre la avenida Buford Highway. Sumérgete en un Stone Bowl de Woo Nam Jeong, o en una pupusa de Rincón Latino. Prueba el pollo al curry de Penang o un plato de fideos de Co'm. Acompáñalo con un helado del lugar 8 Fahrenheit, el postre perfecto para refrescarte después de una sabrosa vuelta por sabores del mundo.
Cervezas Artesanales
El panorama cervecero artesanal de Atlanta es muy variado, desde cervezas de estilo europeo y pilsners alemanas hasta sours afrutadas y lupuladas IPA. Visita Monday Night Brewing para degustar una de sus cervezas con nombres ingeniosos o saborear una gose afrutada en Red Brick Brewing, dos de las primeras cerveceras que se abrieron en Atlanta. Descubre la cerveza que sirven de barril en Lost Druid o relájate con una cerveza kolsch en el patio de Wrecking Bar Brewpub, en Little Five Points. Hay muchas cervezas de donde elegir para saciar la sed en Atlanta.
Paletas de Hielo
Busca en diferentes puntos de la ciudad la característica sombrilla de arco iris y ahí encontrarás King of Pops, paletas de hielo con sabores apetecibles para adultos como chocolate con sal marina, té helado tailandés, y un toque especial del sur con el sabor de pudín de plátano.
Tartas Fritas y Perros Calientes (Hot Dogs)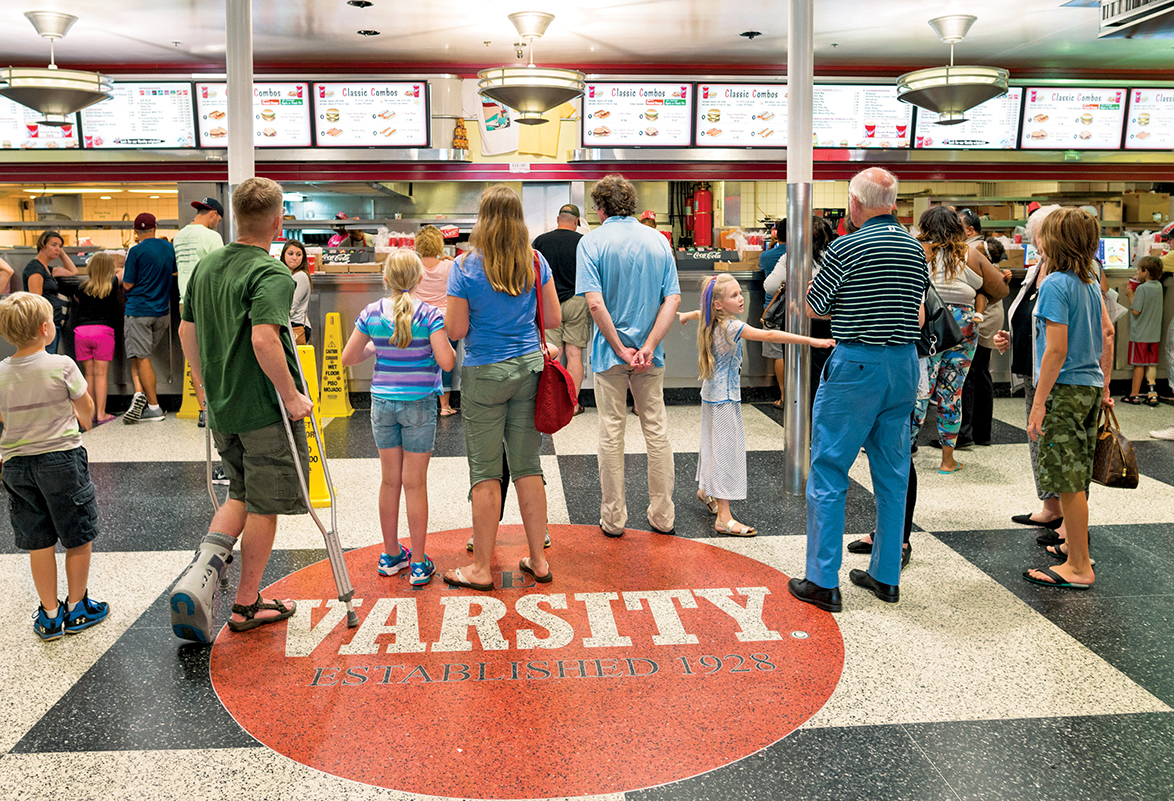 Haz una parada en The Varsity -o The V, como lo llaman cariñosamente los lugareños- y pide un "naked dog walking" (perro caliente sin nada), un FO (batido de naranja helado) y una tarta de manzana frita. Asegúrate también de pedir un gorro de The Varsity al ordenar tu comida.
Sweet Tea (Té Dulce)
A los sureños les encanta el té dulce, y no puedes equivocarte en Mary Mac's Tea Room, donde un vaso de té, alto y frío es el acompañamiento perfecto para cualquier platillo de su cocina sureña: pollo frito, pot likker con pan de maíz, tomates verdes fritos y estofado Brunswick. Llévate a casa una docena de rollos de canela. Descubre más lugares donde tomar el té en Atlanta.
Carne de Tres
La carne de tres guarniciones es una tradición sureña y consiste en un abundante plato de carne donde tu eliges entre -pollo frito, jamón, bistec frito, pastel de carne o chuletas de cerdo- con tres guarniciones a elegir para acompañar, normalmente verduras, papas, macarrones con queso o crema de maíz. Complementalo con una rebanada de pan de maíz y un vaso alto de té dulce helado, no hay nada más sureño -o sustancioso- que un plato de carne de tres guarniciones. Disfruta de una comida en uno de los muchos restaurantes en Atlanta, como el Colonnade o Busy Bee Cafe, considerado la cocina de comida para el alma de Atlanta, y estamos de acuerdo. Es comida con sabores reconfortantes sureños en su máxima expresión.
Descubre Atlanta atraves de sus sabores. Sean cuales sean tus preferencias, aquí encontrarás algo para todos los gustos.
Discover More
Get to know Atlanta, and discover the best things to do around the city.