Cool Things to Do in March in Atlanta
The temps are warming and spring flowers are popping up all over the city. It's time to get out and see what's going on around Atlanta. Here are a few cool suggestions.
Auburn Avenue, by Design
Sue Youngblood, a graphic designer and educator, will host a walking tour of historic Auburn Avenue showcasing the street's historic and cultural richness March 19 from 11 a.m. to 1 p.m. During the 1920s, Auburn Avenue was the commercial center of Black Atlanta. It also the birthplace of Dr. Martin Luther King Jr. The event is an opportunity to engage with staff from the Museum of Design Atlanta (MODA) and local community leaders to learn more about this important street through a fresh perspective of studying building names, street signs, historic plaques, abandoned signs and graffiti. MODA is the only museum in the Southeast devoted exclusively to the study and celebration of all things design.
Dining in the Dark
No, we don't mean romantic candlelight, we mean dining in the dark — no lights, nothing. Dining in the Dark, March 2, offers a sensorial three-course menu that is the ultimate taste experience. Studies show that 80 percent of people eat with their eyes, so dining in the dark allows your senses of smell and taste to take over and elevate the meal to new unexpected levels. Blindfolded diners have a choice of three meals defined by color: Green is vegan, blue is seafood and red is meat.
The Fair is Back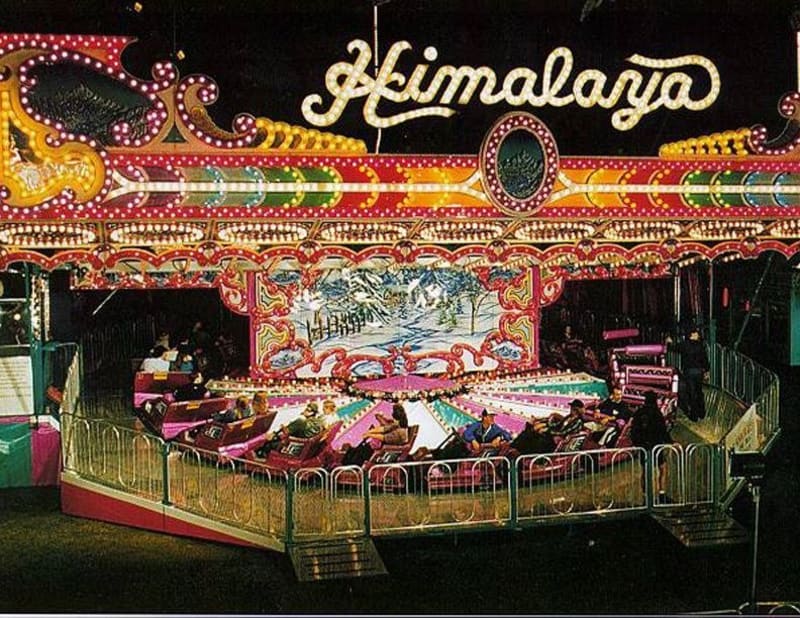 The Atlanta Fair is back in Atlanta from March 4 to April 10 across from the old Turner Field at Central Avenue and Ralph David Abernathy Boulevard. Indulge in classic carnival games, mouth-watering fair food, thrill rides and gentler attractions for the youngest.
Among returning fair favorites are Alien Abduction, Drop Tower, Expo Wheel and Nemesis 360. This year, guests can also enjoy The Expedition, a brand new, speedy thrill ride that sends riders' heads spinning. At night, watch the Atlanta Fair come alive with thousands of lights, special effects smoke and high-powered music. Children younger than 16 must be accompanied by an adult 21 years or older.
Fandemic Tour Showcases Pop Culture Stars
The Fandemic Tour comes to Georgia World Congress Center March 18-20. More than 30 of the pop world's biggest stars spanning the realms of horror, sci-fi and pop culture will be there for meet and greets and panel discussions. Among those attending are many "Walking Dead" stars including Norman Reedus, Jeffrey Dean Morgan, Michael James Shaw and Michael Rooker as well as Bruce Campbell, Dean Cain, Nick Carter and Jenna Elfman. Activities include panel discussions, photo ops, autographs and Q&A sessions.
Vroom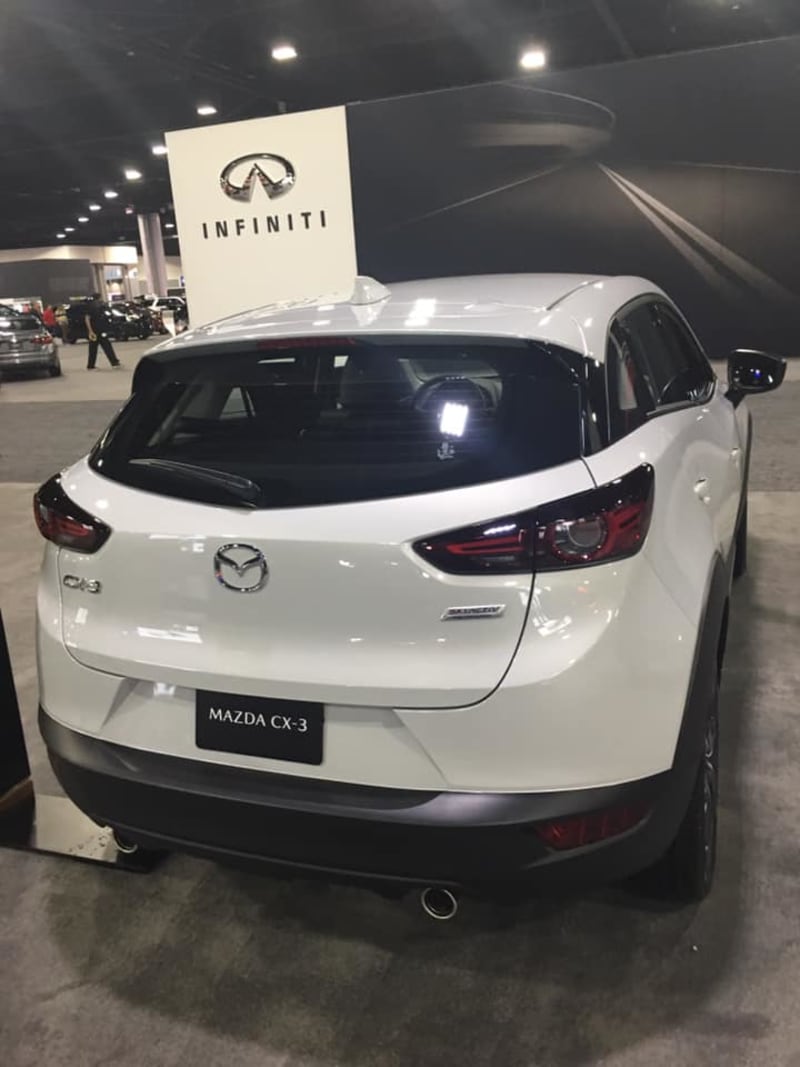 The 40th annual Atlanta International Auto Show comes to Georgia World Congress Center March 17-20. Car enthusiasts can see the newest models as well as pre-production vehicles. Not only will there be a great selections of cars and trucks but many manufacturers are holding Ride & Drive events so you can take a test drive.
Wonderful World of Science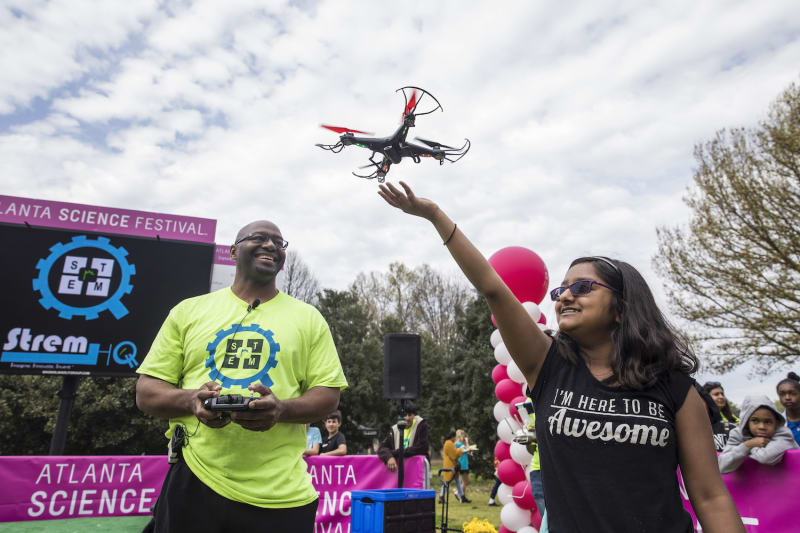 The Atlanta Science Festival, the city's celebration of all things science, returns with more than 100 in-person and online events from March 12 through the 26. The festival gives kids and adults alike the opportunity to dive into a range of topics from environmental science, earth and space to animals and the arts, health and the human body. There are nature walks, creature encounters, hands-on experiments, science-themed performances and such fun highlights as drive-in demos (chemistry from your car) and 11Alive StormTrackers: The science behind tracking thunderstorms.
Many of the events are free or have a nominal charge. The preeminent science events ends at the Exploration Expo, where curious kids and adults experience interactive science booths and live science presentations at Piedmont Park.
A Day for Green
The 138th annual St. Patrick's Day Parade returns to Midtown on March 12 and will honor local first responders. The fun starts at noon at 15th and Peachtree streets and continues to 5th Street. More than 2,000 dancers and musicians will march as well as Irish and local dignitaries. Once again, the parade is presented by Irish Network Atlanta. Wear green.
Go Ahead — Beg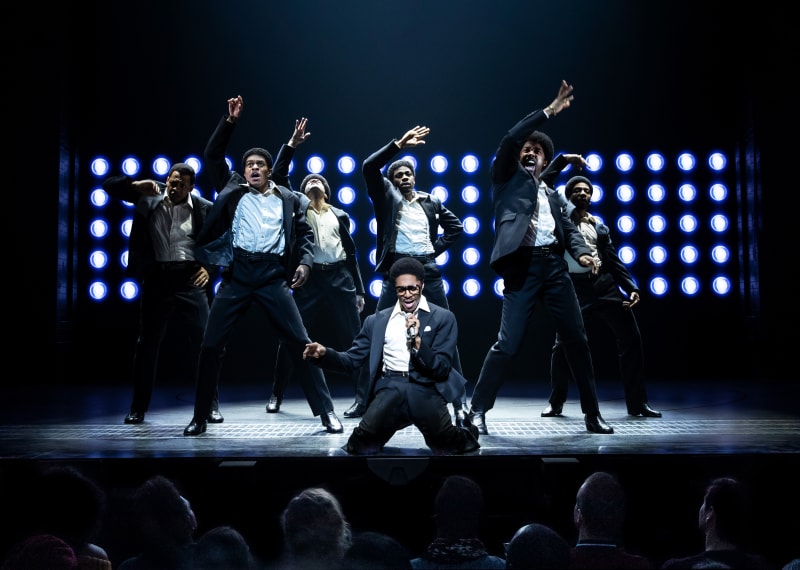 Don't be too proud to beg for tickets to the first national tour of "Ain't Too Proud — the Life and Times of The Temptations." This new Broadway smash hit comes to the Fabulous Fox Theatre March 8 through 13, as part of the Fifth Third Bank Broadway in Atlanta 40th anniversary season.
The musical features Grammy-winning songs and tells the story of the journey from the streets of Detroit to the Rock & Roll Hall of Fame. With signature dance moves and incredible harmonies, the Temptations were at the top of the charts with 42 Top 10 hits, 14 of which reached No. 1. In between the songs there is a tale of personal and professional conflicts, betrayal and brotherhood.
Munch a Brunch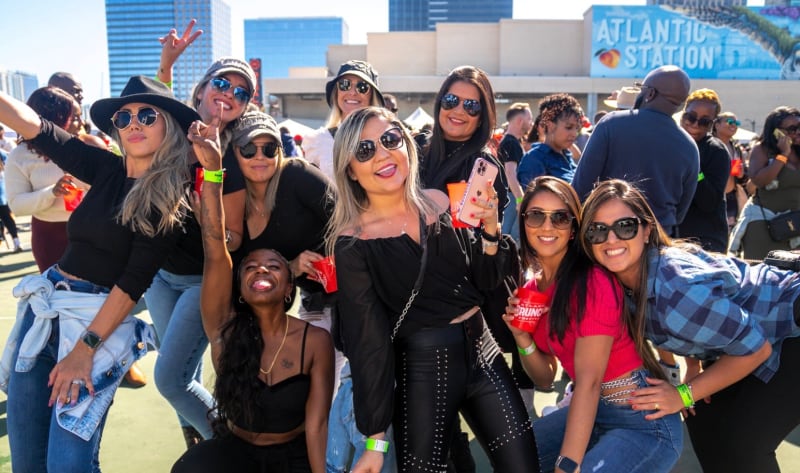 The Atlanta Brunch Festival takes place March 5 from noon until 4 p.m. at Atlantic Station. Atlanta's top food vendors will serve mimosas, Bloody Marys, brunch punch beer and wine along with brunch bites. Music will be provided by Coast Guard and DJ Qtip.
Tattoo You
The 5th annal Atlanta Tattoo Arts Convention is March 11 through 13 at the Atlanta Convention Center at AmericasMart. Meet some of the area's best tattoo artists as well as Kyle Dunbar, Julian "Tito" Zambrana, Al Fliction, E Mac and Son, and Holli Marie from "Ink Master." There will be tattoo contests as well as entertainment, seminars and vendors.
Splatter About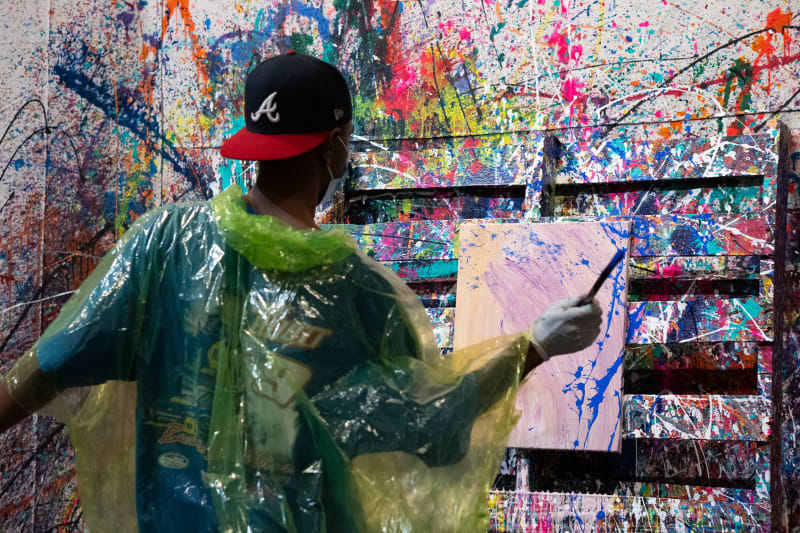 Atlanta's first contemporary action painting experience, The Splatter Studio, is open in Virginia Highland. The studio offers an immersive experience Tuesdays through Sundays. You can let loose and create art without worrying about the mess. You are supplied with protective gear so you can wield paint brushes, tools or your own two hands to splatter paint on a provided canvas or a Splatter Studio T-shirt without a care in the world.
Oysters and Crawfish Fun
Park Tavern, located at the base of Piedmont Park, is holding its 19th annual Oyster Crawfish Festival from 2 to 11 p.m. March 5. Enjoy a piping hot platter of spiced boiled crawfish or oysters fresh, steamed or fried along with fried shrimp and chicken baskets. Music will be provided by Neighbor Lady, Okey Dokey and Everyday Dogs.
Be a Belieber for a Night
Grammy Award-winning artist Justin Bieber brings all his best "Intentions" to State Farm Arena March 21 and 22 during his Justice World Tour. He will be joined by special guests Jaden, Eddie Benjamin and ¿Téo?.
Run or Walk in the Georgia Aquarium 5K
Get your fitness on at the Georgia Aquarium 5k walk/run on March 12. If you're unable to make it in person, there's a virtual option that still comes with all the registration goodies like a medal and T-shirt.
Shop till you Drop at Afro Street Market
Enjoy an unforgettable shopping experience at Afro Street Market March 5 at Atlantic Station. Shop with a wide range of vendors and support local, minority-owned businesses while also enjoying food, music and live performances. Admission is free and parking is free for up to two hours.
Admire Thousands of Orchids at Atlanta Botanical Garden
Atlanta Botanical Garden's annual exhibition, Orchid Daze is on display at Atlanta Botanical Garden through April 10. Orchid Daze celebrates the return of spring.
Discover More
Get to know Atlanta, and discover the best things to do around the city.