Cool Things To Do in March in Atlanta
There's still a nip in the air but there's a lot of cool stuff happening in Atlanta — inside and out — that will bring out the fun in all of us.
Full STEAM Ahead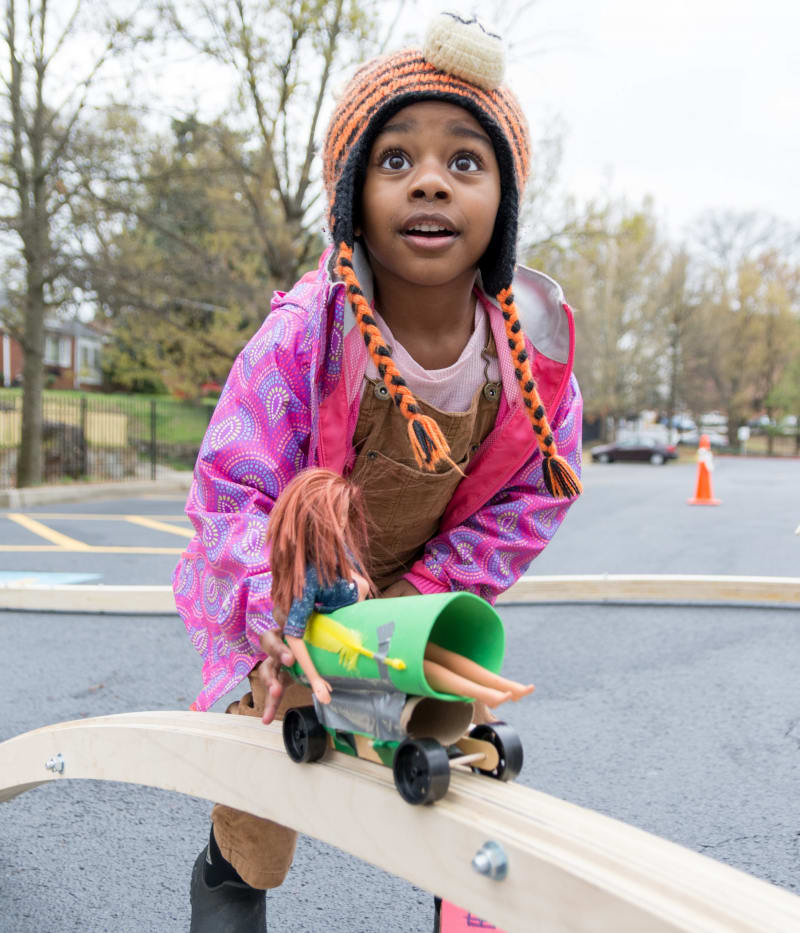 The annual Atlanta Science Festival returns March 13 through 27 with more than 80 virtual, self-guided and outdoor events for curious kids and adults. You'll find something to enjoy and learn about from all of the "STEAM" — science, technology, engineering, arts and math  — including scavenger hunts, "Star Wars" fun, botanical mysteries, build a brain and the sudsy science of soap. Check out the science festival website for a complete list of all the activities.
Luck of the Irish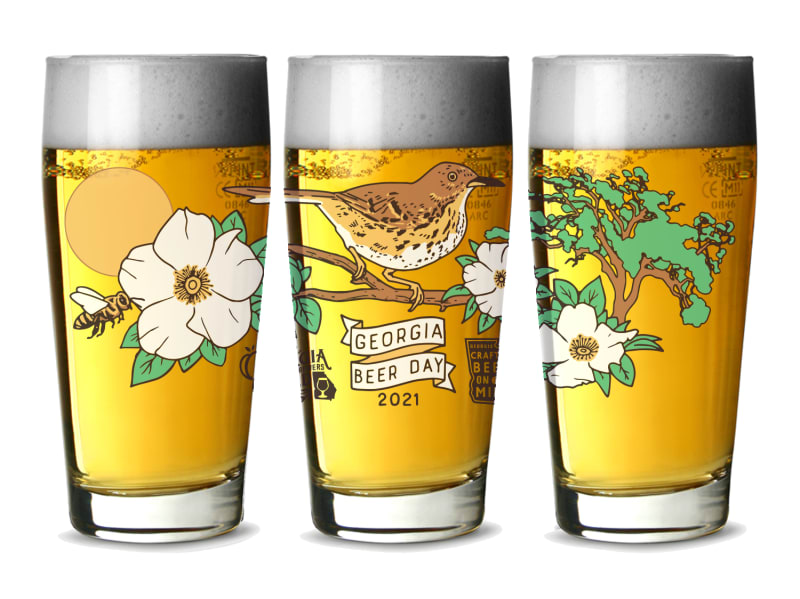 Atlanta is known for its beers and breweries. Among our favorite Irish pubs are Limerick Junction, Fado Irish Pub Midtown, Meehan's Public House Downtown (which is in the process of re-opening), Meehan's Public House at Atlantic Station and Elder Tree Public House. Atlantucky is even getting crafty creating some must-try options. See the full St. Patrick's Day list here.
Girl (Shopping) Power
Every third Saturday of every month, Buckhead Village hosts Sidewalk Shop & Strolls where the Village welcomes guests to enjoy open air shopping, Firelight Coffee Roasters' espresso cart, dining and live music. But a real highlight is HERMARKET, a community and marketplace for women-owned indie brands and women (and men) who love them. In March HERMARKET takes place March 20. Founded by Jazlin Pitts and Kia Perry, HERMARKET also organizes virtual experiences and brand partnerships to provide a platform where women can discover and support these brands while connecting with each other.
New Place to Be Seen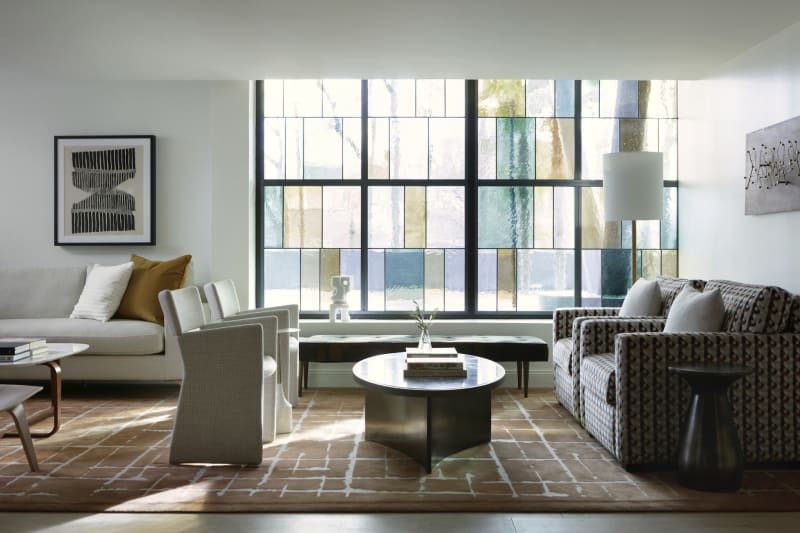 Welcome Kimpton Sylvan Hotel. Atlanta's newest hotel, located in Buckhead Village, is a restored 1950s residential building with a hip vibe with a nod to a mid-century sensibility. Belly up to the Willow Bar, which features a plant-based menu, wines and botanical cocktails, and its rooftop lounge, the St. Julep (which will open March 24). There are plenty of seating options (all socially distant) and there will be a veggie-centric menu along with wines and cocktails. If you're up for something a bit more sophisticated, then go to The Betty, a classic supper club that brings its take on the craft cocktail craze. There will be plenty of jazz and R&B (natch), as well as dining options such as Oysters Rockefeller and carved prime rib. For those who want to spend the night, there are 217 rooms and suites, most with views of the Buckhead skyline, pool and gardens, or the surrounding tree canopy.
Celebrate Women's History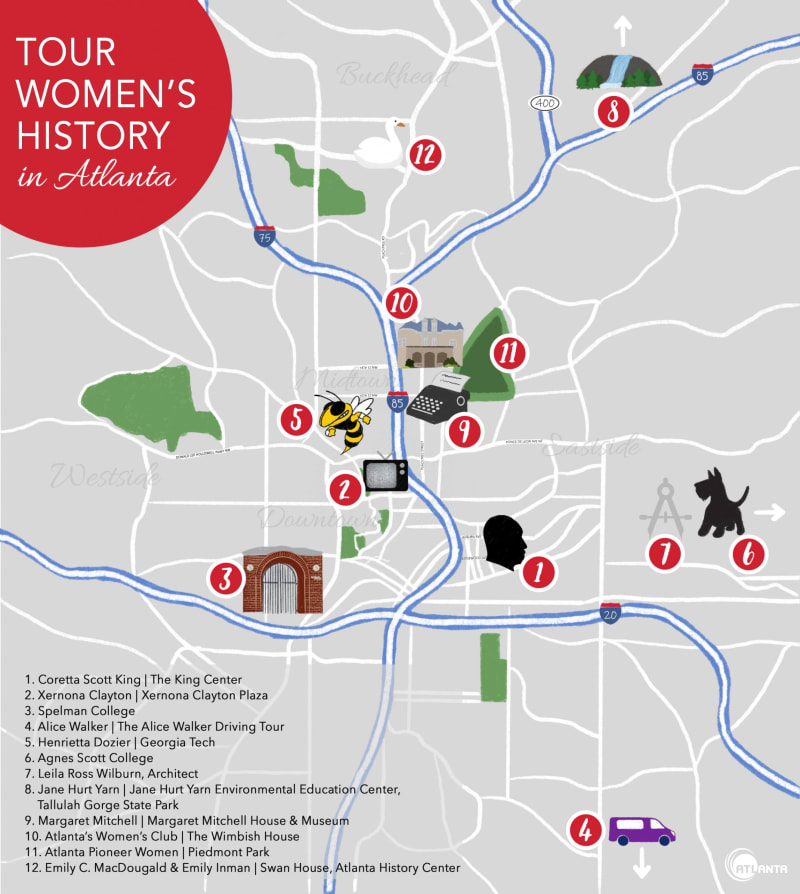 You may have visited Atlanta History Center and Georgia Tech, but what do you know about their connection with the first female architects in Georgia, Henrietta Dozer and Leila Scott Wilburn? Discover more about Atlanta by touring the places that honor women's history and achievements.
Discover More
Get to know Atlanta, and discover the best things to do around the city.