Is Atlanta a Good Place To Visit? Here Are The Top 35+ Reasons
Yes, Atlanta is THE place to go! There are countless reasons why Atlanta is a great place to visit. Lonely Planet named Atlanta as the only U.S. city to visit in the global Best in Travel 2022, Booking.com revealed that Atlanta is one of the top 8 trending destinations to explore for 2022 in the Booking.com Travel Predictions 2022. With all these great accolades coming, read on for more reasons to enjoy a trip to Atlanta.
Festivals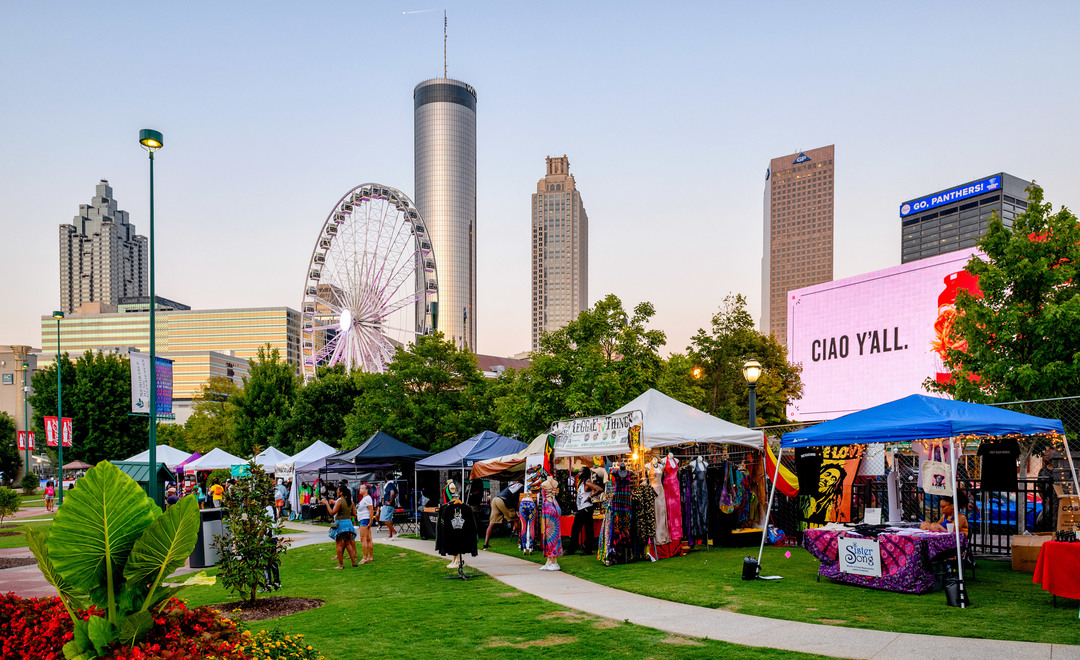 It seems there's a festival nearly every weekend somewhere in Atlanta. Some focus on the arts, some cook up tasty food. Others are the reason Atlanta music festivals are legendary.
These 10 food festivals are sure to banish hunger pangs.
In the fall, Music Midtown brings sounds ranging from rock to hip-hop to pop and electronic.
ONE Musicfest, A3C, Shaky Knees and many other music festivals take place year round.
Movies
Atlanta is the No. 1 filming location for movies and TV shows in the world, according to FilmL.A. Furthermore, our city is the setting for the hit FX television series "ATLANTA," which also is filmed here. To top it all off, creator and star Donald Glover is right at home here because he grew up in metropolitan Atlanta.
There is always something filming in Atlanta. Find out more about the "Hollywood of the South."
Atlanta doubles for Black Panther's Wakanda and other film locations in many Marvel movies.
Plan your trip around the Atlanta Film Festival, the Atlanta Jewish Film Festival and the BronzeLens Film Festival.
Keep your eyes open because all this filming in our city means that, on just about any day, there are celebrities in town, and this has given rise to that popular sport, celebrity sightings. Check here for the best Atlanta spots for seeing celebrities.
Restaurants
There are legendary restaurants around every corner, featuring everything from naked dogs walkin' to Korean barbecue, steak, dim sum and, natch, fried chicken.
Shopping
Atlanta is the shopping capital of the Southeast, with everything from designer wear to funky boutiques and one only-in-Atlanta store that defies description.
History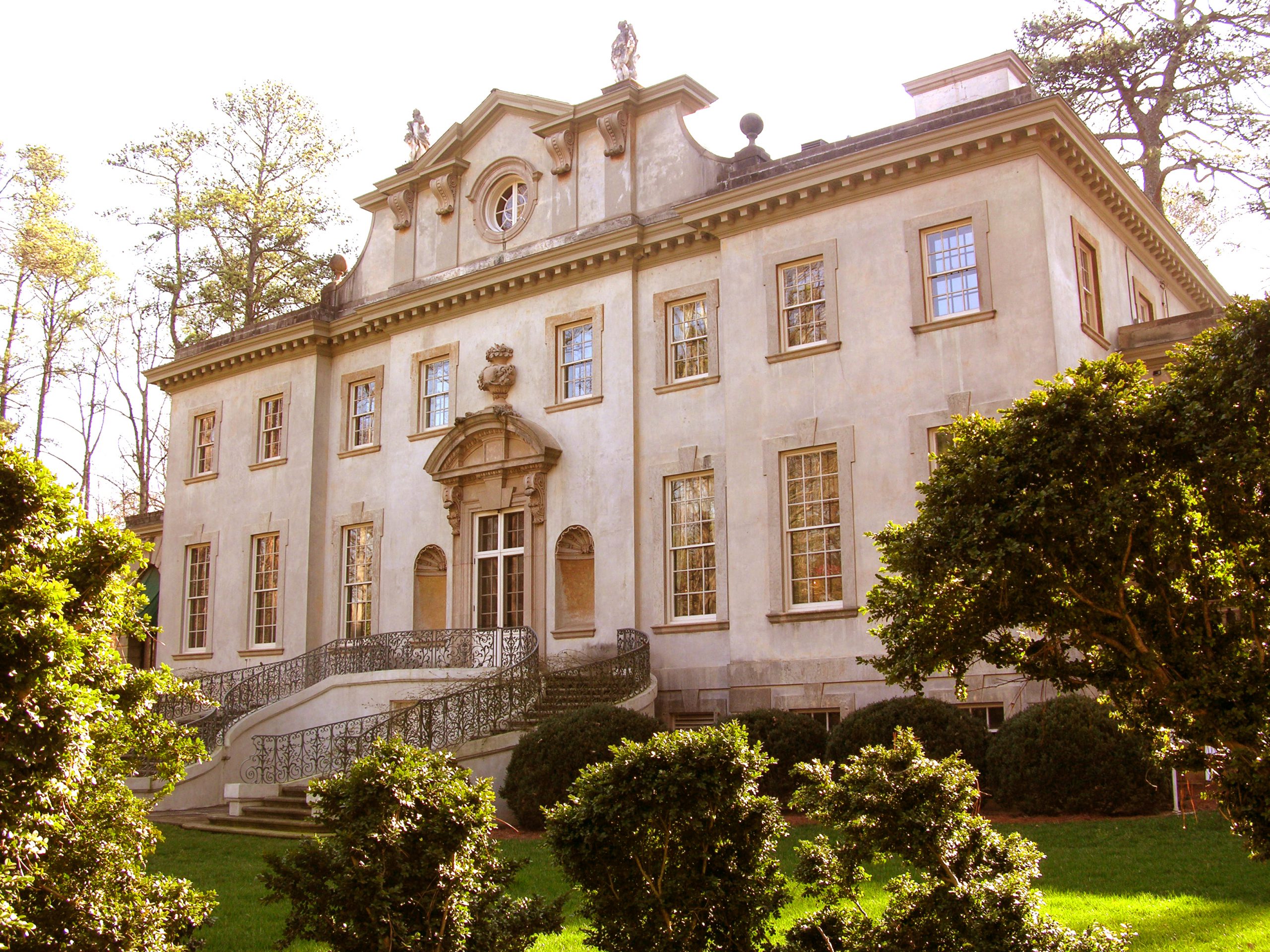 The Yankees burned Atlanta during the Civil War, and we have the Margaret Mitchell house (and the Atlanta author's famous book) to underscore our Civil War history. A century after the Civil War, Atlanta became the center of the civil rights movement.
Block out plenty of time to visit Atlanta History Center, home of "Turning Point: the American Civil War," one of the largest exhibits of its kind in the country. Early in 2019, the Atlanta Cyclorama, an enormous painting in the round of the Battle of Atlanta, reopens in its stunning new home at Atlanta History Center.
Relive Atlanta's civil rights heritage as you stand beside the grave sites of Dr. Martin Luther King Jr. and his wife, Coretta Scott King. Walk in the footsteps of civil rights icons at the Martin Luther King, Jr. National Historical Park. Relive the entire period at the Center for Civil and Human Rights. Learn about President Jimmy Carter's work to support human rights at the Jimmy Carter Presidential Library & Museum.
While many have heard of Peachtree street, Atlanta's Auburn Avenue is the home of famous Black history sites and landmarks including the birth home of Dr. Martin Luther King, Jr.
Downtown Attractions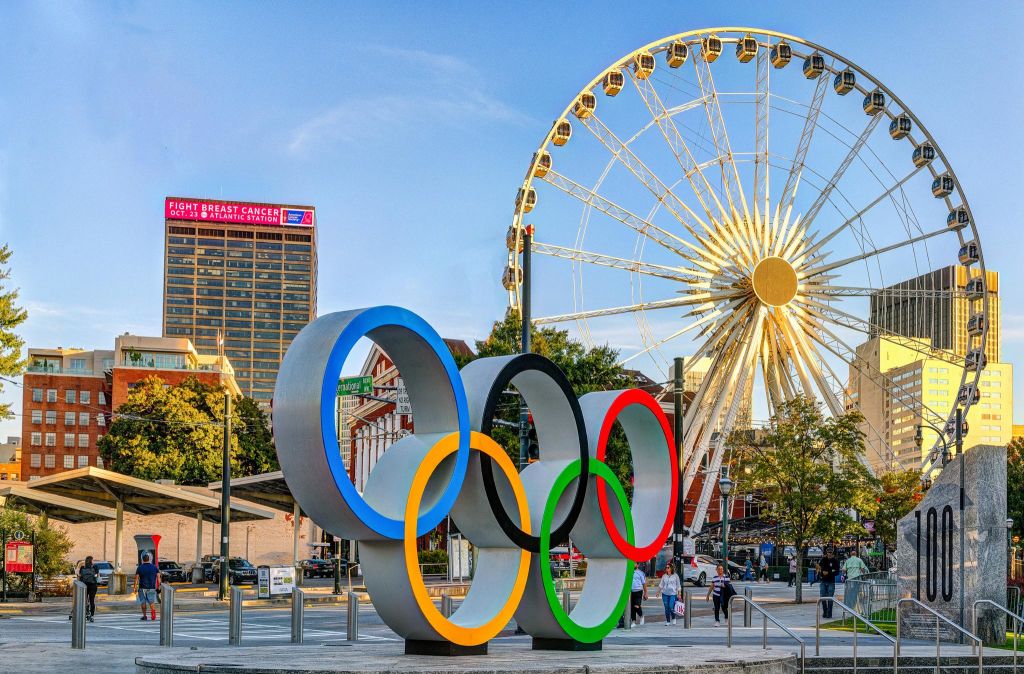 One legacy of the 1996 Olympic Games in Atlanta is Centennial Olympic Park. Stand in this beautiful green space smack in the middle of Downtown and take a look around at all the things to do, just a few steps away.
Stroll across Centennial Olympic Park and check out the iconic CNN sign in front of CNN Center, where cable and online news are produced.
"Sea" the Georgia Aquarium for up-close looks at marine life ranging from whale sharks to beluga whales to puffins and dolphins.
Walk just across the street from Centennial Olympic Park and into the Children's Museum of Atlanta.
Celebrate our famous soft drink at World of Coca-Cola where you can meet the Coca-Cola polar bear, see the vault where the secret formula resides and have an all-around nostalgic experience as you view Coca-Cola history.
Learn about history and current issues through immersive exhibits at the National Center for Civil and Human Rights.
College Football Hall of Fame is the place to experience for cool exhibits and chances to score toouchdowns on the indoor field.
Attractions and Landmarks
There is so much to see in Atlanta, a second and third visit will be needed to cover it all.
The Trap Museum, Center for Puppetry Arts are a few places to visit that are only in Atlanta.
From favorie meat-and-three restaurants to quirky signs and more fun, check out ultimate landmarks to see.
Family Fun
Atlanta offers something for kids of all ages. A fun time is guaranteed when visiting popular attractions, landmarks and more.
Piedmont Park has epic playgrounds, including the iconic Noguchi Playscape designed by the famed artist, Isamu Noguchi.
Check out this ultimate list of things to do with kids.
Teens and Tweens love the Old Fourth Ward Skate Park, the BeltLine, taking photos of the amazing murals and street art, and so much more.
Arts & Culture
Whether it's European art, street art or performing arts you love, find it in Atlanta.
Discover more than 17,000 works of art in the High Museum of Art's permanent collection and enjoy the many outstanding special exhibits. Marvel at decorative arts and don't miss European paintings, African-American art, modern art, folk art and photography.
Be amazed at Atlanta's fabulous street art.
See a play before it hits Broadway at Alliance Theatre. Laugh your socks off at Dad's Garage, an improv theater. Take in a puppet show at Center for Puppetry Arts. Check our art and theatre events.
Tune into live music at these music halls and top spots.
Outdoor Fun All Year Long
Atlanta is in the South y'all, and that means the weather is pretty nice most of the time. Even if you visit in wintertime, chances are good that you can get outside for a walk, a hike or a bike ride.
Don't be stuck inside. Find things to do in Atlanta's parks.
See the city like a local at the many trails and parks that make up the Atlanta BeltLine.
Glimpse Atlanta like the folks who live here do, in the city's eclectic neighborhoods. Downtown hosts top attractions. Buckhead is Atlanta's shopping paradise. Midtown is Atlanta's heart of the arts. Eastside is where the hipsters hang out. Westside is the city's design district sprinkled with trendy restaurants and chic shopping choices.
If that's not enough to convince you to plan a trip to Atlanta, try these 50 fun things to do. If you have visited some or many of Atlanta's most popular attractions, here's a list of alternatives that are off the beaten path.
Discover More
Get to know Atlanta, and discover the best things to do around the city.