Cool Things to Do in Atlanta for Teens and Tweens
Published March 22, 2023
Are you between the ages of 11 and 19? No doubt you've probably uttered the words "I'm bored" a time or two. Having a list of boredom busters (aka awesome experiences) up your sleeve is never a bad idea, and you're going to love these 12 best Atlanta things to do for tweens and teens.
Play Like Kids
As teens and tweens, you play harder than the little ones, but I don't need to tell you that. Here's where we bust out the list of action-packed sports and activities available in the Atlanta area.
Go karts are a super fun way to spend the afternoon, and Andretti Karting is the perfect place to go. Race your friends, play laser tag, drop a couple of quarters in the video games and have fun.
Fore! Indoor golf at Topgolf provides a different kind of fun for teens. Reserve an indoor bay where you can hit balls, then follow up with a game of pool, some snacks and maybe a video game or two.
Play the games, see the views and ride the rides at Skyline Park on THE ROOF at Ponce City Market. Enjoy a vintage, carnival-style day of fun with the entire family. Or bring your friends and challenge them to a game of minigolf.
Find Thrills at Six Flags Over Georgia
If there is one thing teens love, it's a good theme park and fortunately Atlanta is home to the largest theme park in the Southeast. Six Flags Over Georgia boasts 11 roller coasters, thrill rides and water rides (plus three children's areas for little brother and sister). During summer months, bring your swimsuits and enjoy Six Flags' extensive water features, from wave pools to wild water slides. If you're a teen age 16 and up and are in need of a summer job, Six Flags might be the gig for you.
Try New Stunts at an Atlanta Skate Park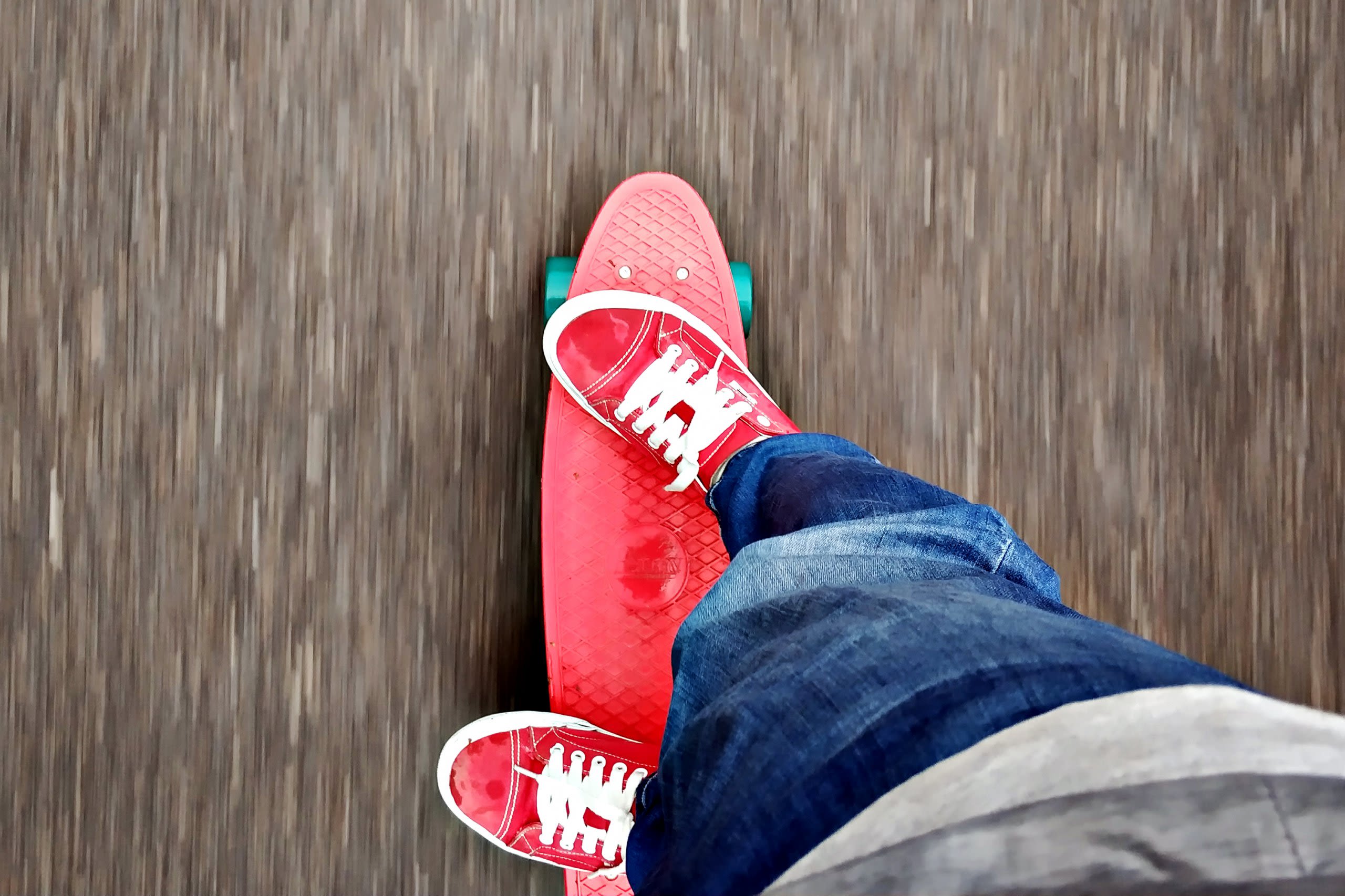 Skaters rejoice. Atlanta is home to some great skate parks. From Old Fourth Ward Skatepark, which was opened with an appearance by Tony Hawk, to the 27,000-square-foot lighted Brook Run Skate Park in Dunwoody, Atlanta offers skating for every skill level. Another local skate park of note is McKoy Skate Park in Decatur.
Keep Cool with Water Play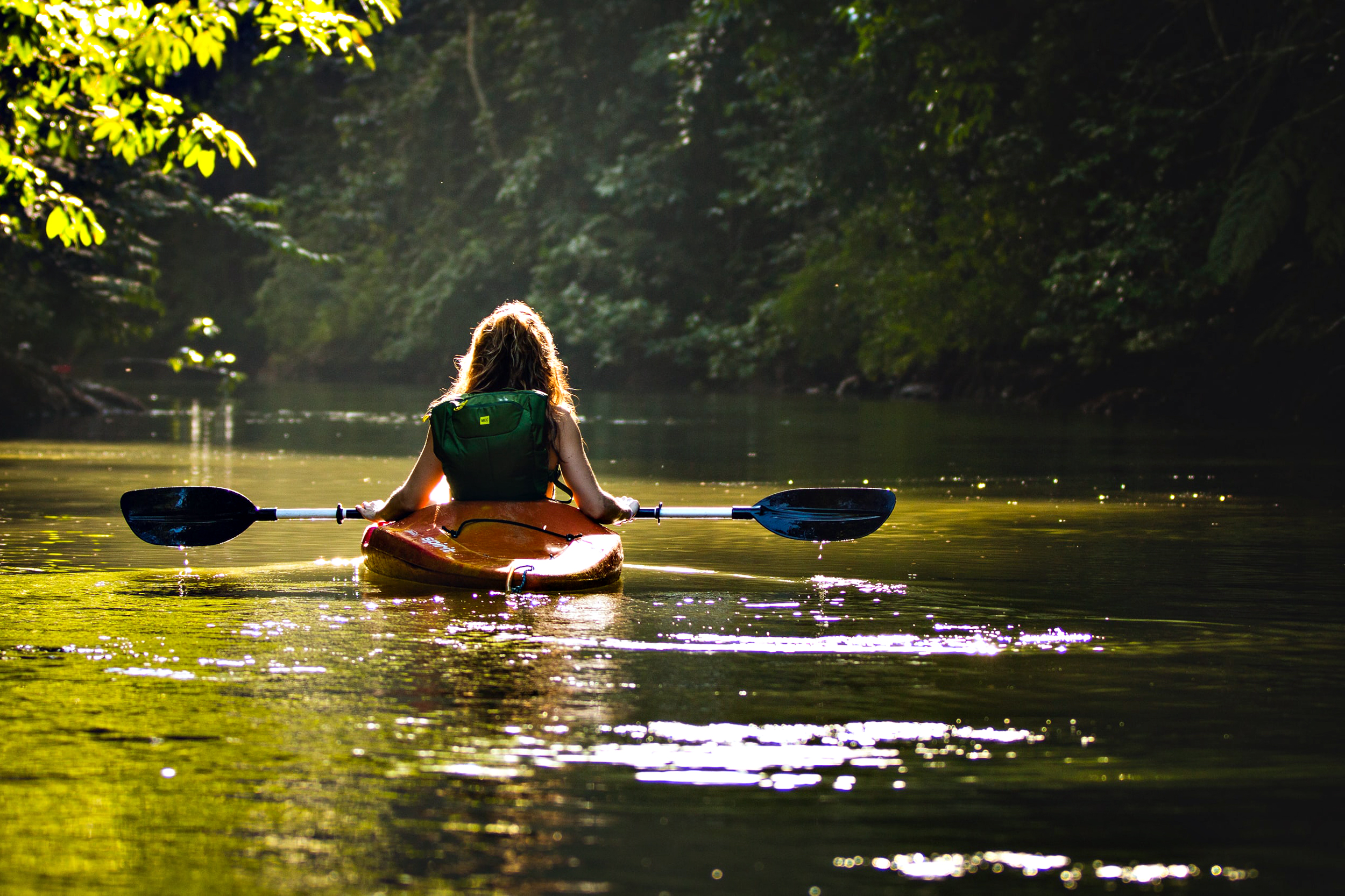 On the hottest days, you probably will want to get out onto the water. How about something a little different with an afternoon on the Chattahoochee River? "Shoot the 'hooch" via kayak, tube or paddleboard, or take a canoe trip with an experienced guide at the Chattahoochee Nature Center. Or check out these fun activities and things to do at Chattahoochee River National Recreation Area.
Discover Atlanta through a Tour
Wondering how stuff works or curious to know what's behind that door? Sign up for a tour for a behind-the-scenes look at your favorite Atlanta attraction or tour Atlanta in a fun and unique way.
Zoo Atlanta offers Wild Encounters to provide a behind-the-scenes experience with some of its wild residents. There are currently three in-person encounters to choose from — rhino, elephant and lemur — and one virtual option: giant panda.
Bicycle Tours of Atlanta offers a variety of tours of Atlanta that kids as young as 9 can participate in. You must be able to ride a geared bike with hand brakes and have a good attention span as tours last 2.5 to 4.5 hours.
Encounter Sea Life at Georgia Aquarium
Lovers of animals who live beneath the water will enjoy spending time and viewing exhibits at Georgia Aquarium. Tweens and teens can sign up for a live animal encounter with penguins, otters or dolphins to experience these animals up close and personal. Or, you can suit up and get in the water with beluga whales. Even more daring? Check out the aquarium's Shark & Ray Interaction. There are even virtual programs to enjoy at home, including guided tours and Virtual Yoga by the Water classes in various levels of difficulty.
Get Arts & Crafty
The High Museum of Art provides art programming for all ages. Be sure to check out the next Teen Art Afternoon, which you can find on the museum's events calendar. Or, search under what to do for teens, for information on the Teen Team and other upcoming events.
Get messy and have fun at Splatter Art Studio. Book a session or an entire party and dribble, splash and splatter paint to create your own masterpiece.
Jewelry making, ceramics, drawing, painting and blacksmithing are among the myriad art classes offered at Callanwolde Fine Arts Center. Classes are open to a variety of ages with some special classes designed just for kids and young adults. Be sure to check out the extensive catalog.
Arts Beacon offers classes for all ages with a specific class for tweens (middle school age) to explore and develop art skills in a fun and supportive environment.
Check out A Spunky Little Arts Company for art clubs specifically geared toward teens and tweens. Comics Club explores creating comics, anime and graphic novels, and ArtWell offers a relaxing place to create and socialize.
Grab Good Eats and Sweet Treats with your Besties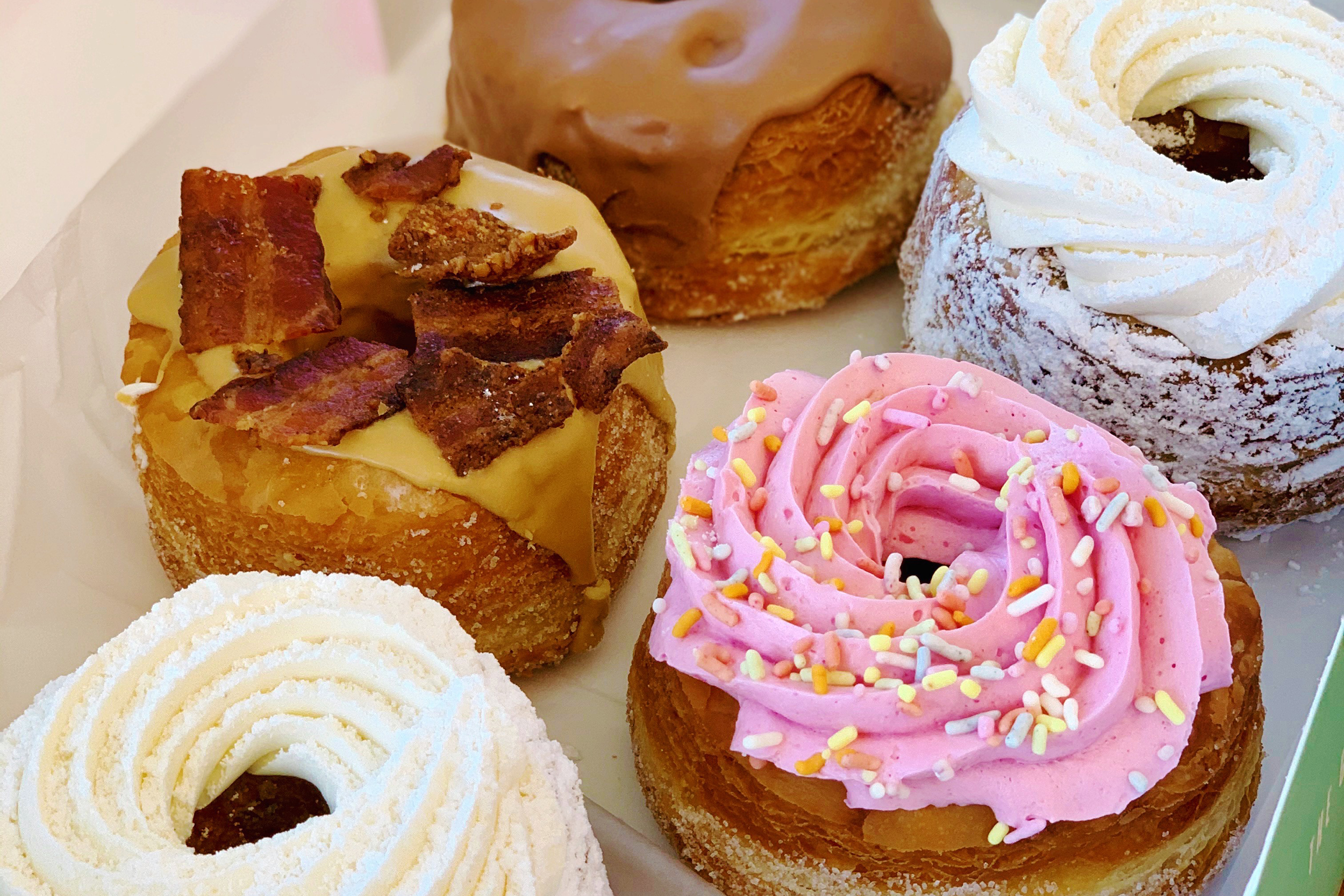 Get your friends together and visit one of the best restaurants in Atlanta for some good eats or sweet treats. Search by location, type of food or iconic dishes for the perfect spot. Visit the food hall at Ponce City Market, and everyone in your group can get what they want and still sit together to enjoy it.
Channel your Inner Foodie
Are you a budding chef? Atlanta is a great place to experience a plethora of cuisines. Hit up the food halls like Krog Street Market of Ponce City Market to try a variety of dishes, find the freshest ingredients at Atlanta's farmers markets or take a cruise down Buford Highway to explore a vast array of cuisines from other cultures.
Another fun idea? Take cooking classes at a variety of places around the Atlanta metro area. Check out Young Chef's Academy, The Cook's Warehouse or Marcus Jewish Community Center classes for tweens and teens.
Spend the Day at Stone Mountain Park
While Stone Mountain Park appeals to all ages, it offers some attractions especially suited to tweens and teens, particularly those of you who prefer a little adrenaline rush. Geyser Towers and SkyHike offer fun and challenging rope courses with a variety of obstacles for an active adventure. Teens also enjoy a ride on the Ducks (1940s' era Army DUKWs) through Stone Mountain Lake — a great way to cool off and learn some history. And while these attractions might be enough, Stone Mountain is loaded with more permanent and seasonal offerings. Just check the daily schedule online.
Go on a Scavenger Hunt to Discover Atlanta
A little bit adventure, a little bit sightseeing. Scavenger Hunt ATL hosts purposeful wandering daily. Choose from a variety of adventures, ranging from a city-wide hunt, Amazing Race-style hunt, wilderness adventure and more. There is even a shopping mall option if you want to stay in air conditioning.
Root for your Team at Chick-fil-A College Football Hall of Fame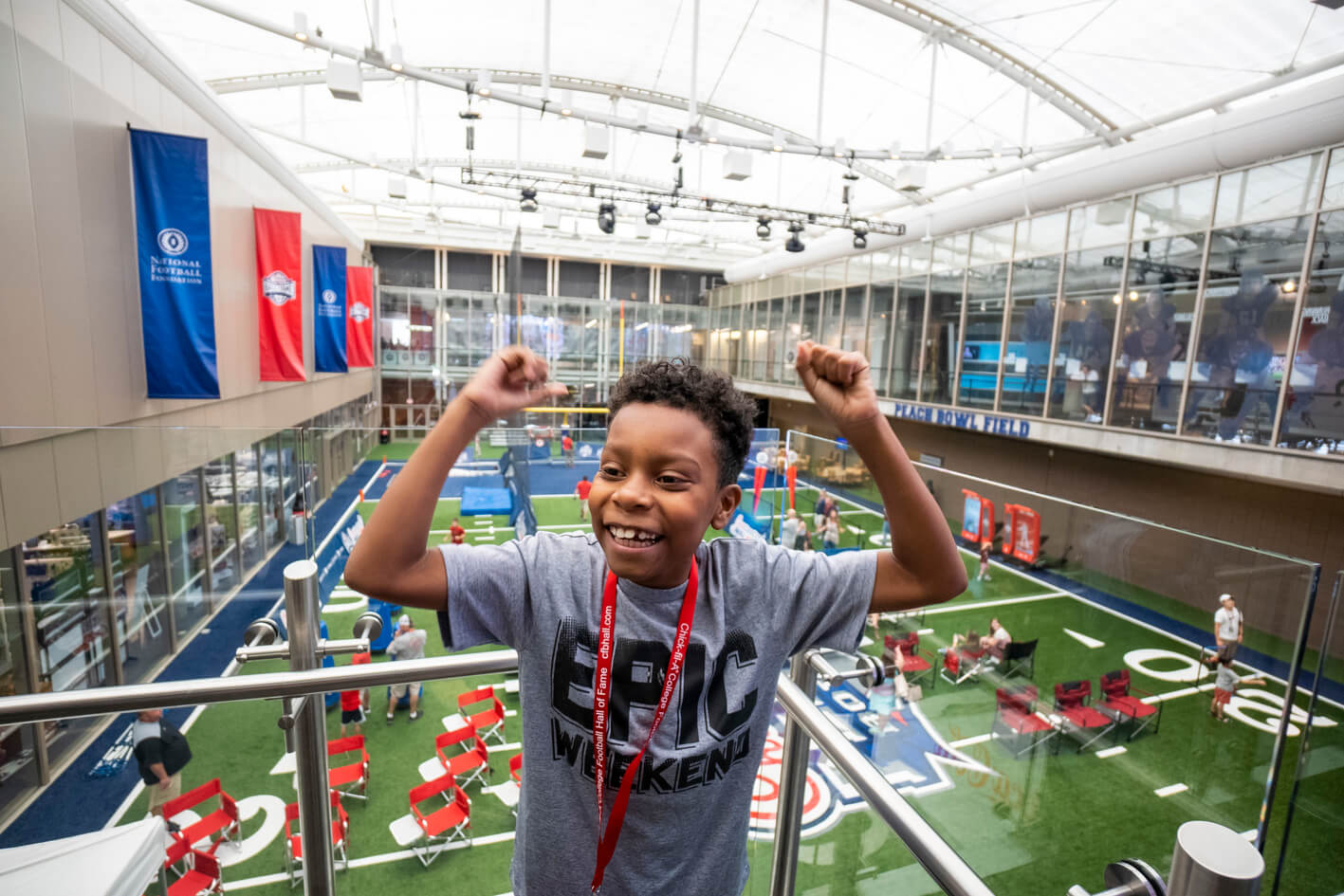 College football fans love visiting the Chick-fil-A College Football Hall of Fame. Teens especially are excited by the amazing technology. At check-in, choose your dream college (or maybe mom's alma mater) and your visit will be customized. You can try the augmented reality booth for a 365-degree look at amazing historical moments. Warning: Visiting during the off season makes fans seriously crave the return of college football.
Strike a Pose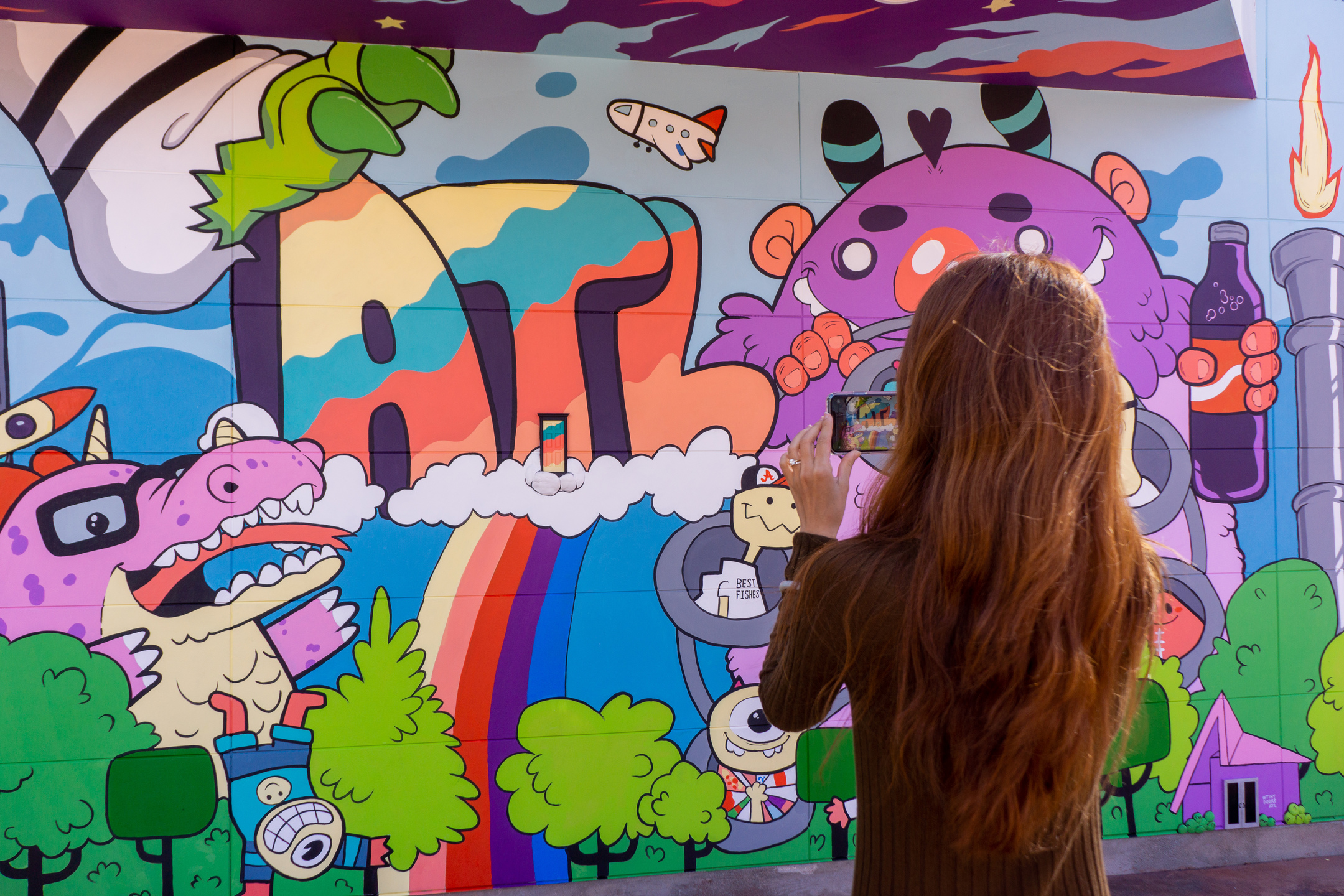 Strike a pose for Instagram or do the latest TikTok dance. Atlanta is filled with public art that screams to be a colorful background in your next selfie. Check out locations like the Jackson Street Bridge (famous for its appearance in the hit series "The Walking Dead"), Little Five Points with its fun architecture and street art, and the Atlanta BeltLine with its numerous murals and art installations.
Give Back to the Community
Volunteering is a great way to get involved and give back to our community. Here are some volunteer opportunities for teens and tweens in Atlanta.
Trees Atlanta welcomes kids entering or in high school to apply to be part of the Youth Tree team. Do this and be exposed to "green jobs" with hands-on (paid) experience.
Hands on Atlanta is a database of volunteer opportunities. It is searchable by age and opportunity and a great place to explore needs.
Still searching for something to do? Explore our list of 50 Fun Things to Do in Atlanta for more ideas.
Discover More
Get to know Atlanta, and discover the best things to do around the city.