Try These At-Home Date Night Ideas in Atlanta
The weather outside is warming up and the draw to be out and about is strong, but shelter in place orders prevent us from painting the town red. They don't have to cramp your style when it comes to date night though with these fun, romantic and unique date night ideas, all possible while social distancing. Here are our best Atlanta at-home date night ideas.
Curbside Dining and Backyard Picnic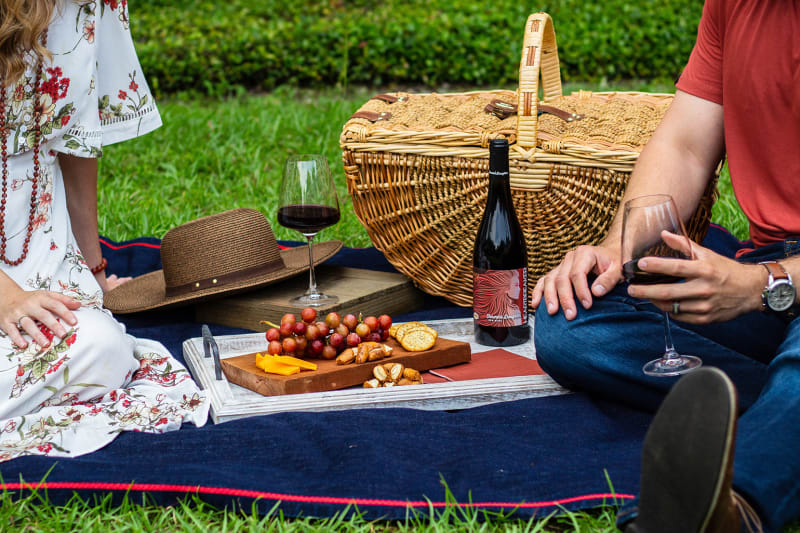 You can still enjoy a gourmet meal right in your own home. Set out a romantic picnic or break out the fine china and order from local chef-driven menus from restaurants like The Southern Gentlemen or 101 Steak. Or, make a one-stop trip for food from around the globe at The Battery, which offers gourmet cuisine from several vendors, many of which are offering takeout and delivery options. Please check restaurant websites or social media for the most up-to-date details as the situation is fluid.
In addition, using delivery services like Uber Eats or GrubHub opens up a wide variety of options depending on your locale. Many restaurants are offering contact-less delivery or curbside pickup.
Take a Fitness Class Together
Couples who sweat together, stay together. Something like that anyway. Maintain your physical and mental health by being active while you're stuck at home. Several Atlanta gyms are offering fitness classes through social media. It's the perfect opportunity to try a new class together.
Take a Scenic Drive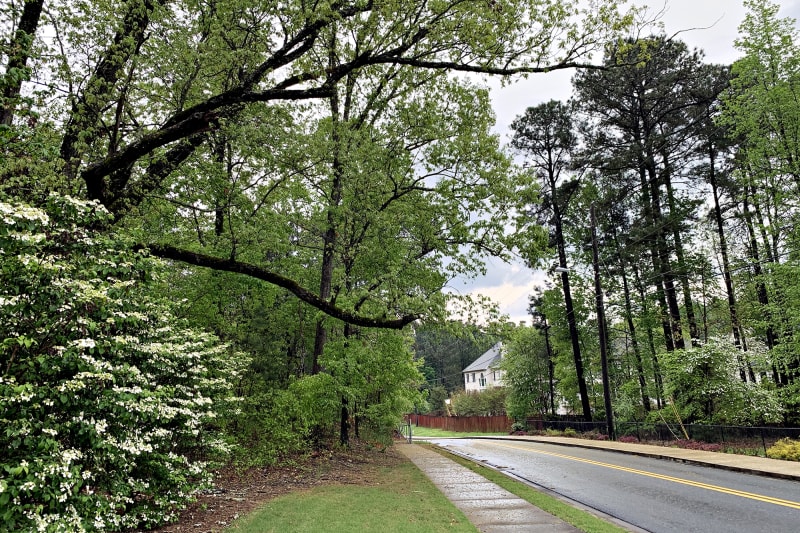 Just itching to get out of the house? Pick up a drive-through drink or coffee, turn on an audio book and head out on one of these scenic drives through Atlanta.
Attend Virtual Events Together
Would you ordinarily be taking in a concert or show? Many of Atlanta's top attractions are now offering virtual concerts and events. Always wanted to hear the Atlanta Symphony Orchestra? Find specially curated content, performances and videos on Atlanta Symphony's Virtual Stage, and set the tone to your romantic dinner at home.
Stream ATL-based or filmed TV Shows and Movies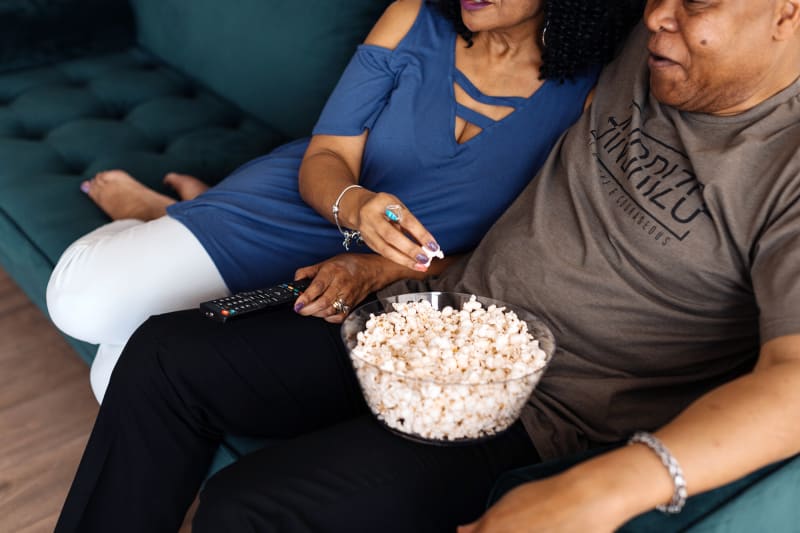 Netflix and chill. Literally. Kick back with a glass of wine and turn on a movie or your favorite show. Need suggestions? Check out one of the many Atlanta-set shows like, well, "Atlanta," or others that were filmed here like "Ozark", "The Walking Dead" and "Stranger Things." Many top-rated movies from the Marvel franchise were filmed here as were "The Hunger Games" and "Baby Driver." You can even stream a recent flick from the movie theater, like "Bad Boys for Life," which was partially filmed right here in Atlanta.
Sip and Paint Party at Home
Wine and paint parties are a popular date night activity. With the help of YouTube, you can turn your own home into a virtual paint party by following an online tutorial using your own art supplies. Add Zoom or FaceTime into the mix with your favorite couple friends and you've got yourself an at-home double or group date.
Virtual Trivia Night
Here's another fun way to include your friends in date night at home. Arrange a virtual trivia night and invite others to participate online through QuizWitz. Houseparty is also a a fun app for playing virtual games one-on-one or with a group of friends. In addition to trivia, the app has a virtual version of Uno, a drawing game similar to Pictionary, a game like Boggle and more.
Game Night Date Night
Pull out those board games and playing cards for a fun game night date night at home. Here are some fun, two-player games we love:
Skip-Bo
Five Crowns
Golf (the card game)
Othello
Yahtzee
Qwirkle
Jenga
Mancala
Battleship
Scrabble
Video gaming is also lots of fun with a partner. Challenge each other to a battle or race on Mario Kart or create a cute, virtual life together, island-style, on Animal Crossing: New Horizons.
Escape Rooms from Home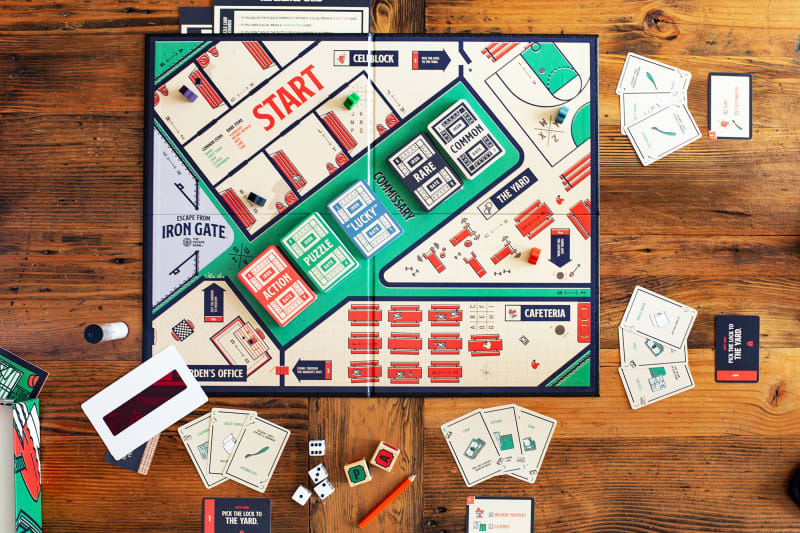 We're not suggesting you create a creepy escape room situation at home. The Escape Game, in Atlanta, has physical and virtual games available on its website, so let's leave this one to them.
Escape from Iron Gate: Players act, draw and solve their way to freedom by collecting items and striking deals around this prison break-themed board game. Couples or families can challenge each other to this at-home adventure full of fun puzzles.
The Escape Game [Unlocked]: Players can use the digital evidence and online dashboard to track down an infamous art thief in The Heist – Vol. 1 Chasing Hahn. The adventure is recommended for one to four players and available for $10.
The Escape Game Field Trips – Lost at the Smithsonian: This free, online game is designed to take students on engaging and educational journeys through famous museums and historic landmarks. Players progress through the virtual field trips by uncovering clues and solving puzzles, and exercising their critical thinking and deductive reasoning.)
Discover More
Get to know Atlanta, and discover the best things to do around the city.